Advice for new bands & artists in 2020
Blog by Jamie Hamilton under Artist Managers, Creative & Branding, Live, Media, Music Publishing, Record Labels, Recording & Production, Selling & Distributing Your Music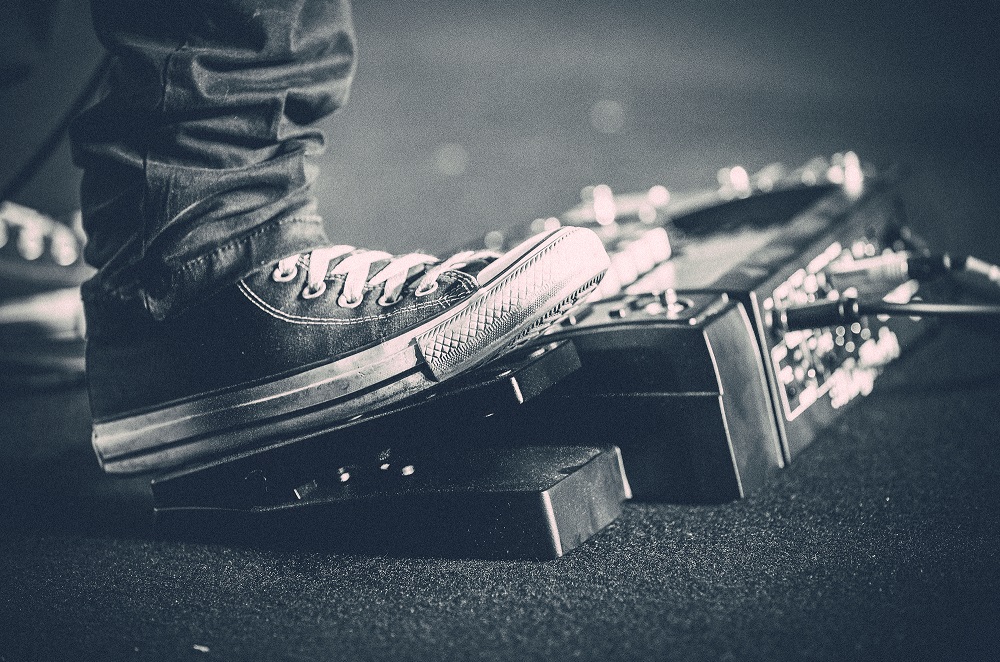 The start of a new decade seems as good a time as any to consider just how dramatically the music industry has changed for DIY musicians in recent years. The growth of streaming and the dominance of social media in popular culture has reshaped the path to success for emerging artists everywhere. Music of all flavours is more accessible than any other time in history, blurring the lines between many of the traditional music scenes and genres. Radio airplay and print coverage still hold sway in terms of prestige for new acts but traditional media is challenged increasingly by curated playlists and blogs. It has never been easier for bands to record and release music independently but the music market is more and more saturated as a result, making quick success increasingly elusive.

Alongside significant changes and challenges, these new technologies have also brought plenty of advantages. After a period of decline, the music industry is booming again and independent and major labels alike are acquiring and supporting artists in new ways. Music publishing and sync opportunities are also more attainable for unsigned artists. Social media brings with it some unique ways for artists to build new connections with other creators and contemporaries, as well as fans. There has also been a growth in face to face networking events aimed squarely at emerging musicians across the UK and beyond.

Towards the end of 2019, we managed to attend 2 of these very conferences - BBC Music Introducing Live and Manchester's Off The Record - picking up some solid advice along the way. So, without further ado, here is an overview of what we think all of you independent artists, producers and bands should be prioritising in 2020.



Data Data Data
Data use has been prevalent in the music industry for a good while now but it is only in recent years that DIY artists have really been invited to the party. Using data so widely in a creative marketplace can sound a bit dry and dystopian but it certainly has its place - as long as you don't forget that getting the music right remains the #1 priority.

Skip rates and play counts from streaming platforms can be a great tool for discovering which songs to push for radio airplay and blog coverage. There have been examples of big artists using this to their advantage to make their album release cycles more dynamic. There is also an opportunity here to observe the territories in which your music is taking off, planning one-off shows or tours in places that you wouldn't usually consider. Set lists can be altered in different regions dependent on which of your songs are most popular in that area - it won't always work but there is scope to get creative.

Social media also provides ample feedback from engagement with your followers. Most platforms have the capacity to review the sort of posts that generate the most interest, allowing you to tailor your future content accordingly. You can also schedule your social media musings dependent on the usage patterns of your followers, improving the organic reach of your posts.

Content is king in the online world, so as much as you can use data to guide the way - you'll want to think carefully about what you're posting. Whilst you'll want to promote what you have going on, building relationships with fans is about more than constantly trying to sell releases, merch and tickets. Try to weave your interests and your personality into everything that you do.

It goes without saying that record labels are also utilising data in a big way; both in the scouting of new artists as well as the promotion of their existing roster.

According to Parlophone's Josh Mateer, labels are increasingly using data, tech and chart metrics to pick up on independent artists making waves online. Some new labels such as Ostereo are even solely focused on digital and viral content.

Due to the nature of modern, data-driven A&R, if you're getting some traction online, labels will tend to pick up on it. A lot of imprints are now combining this approach with the more traditional channels of communicating with artist management, agents and concert promoters, as well as the label reps getting out to live shows themselves.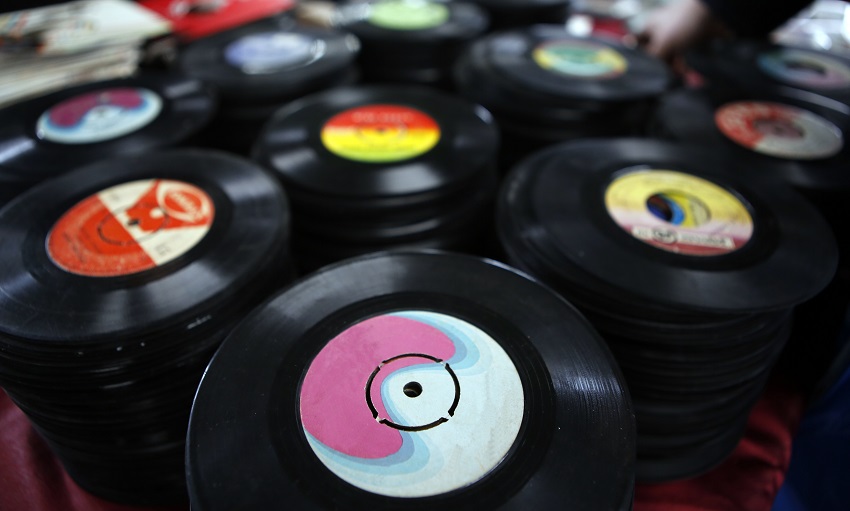 Should I be looking for a label?
The best record labels provide international coordination and marketing, access to established producers and financial backing. So it is understandable that signing a record deal is still in the back of the mind of a significant number of new artists. So, how do you turn the heads of modern A&R folk?

Demo submissions still have their place but they are part of a much bigger picture. Even the most cynical of A&Rs are still music lovers at heart, and our visit to Off The Record taught us that demos will often (but not always) be listened to. Liberty Music Co-Founder, Adam Al-Hilali, says that delivering a strong track to the right people at a label can work if the timing is right. Having a strong look, a distinctive brand and a decent following on your socials will all work in your favour.

To be signed by a larger label, there is a lot that needs to be in place before A&R will take a closer look. Majors and the big independents almost always look to work with acts who already have some form of team established before the contract is signed, be it a manager, booking agent or development team.

If the big cheeses in the industry are keen to see some traction before getting involved with an artist, you will need to get to work on building a following.

Even with the increasing importance of data to a new artist, getting out and gigging is still considered the best way to reach new fans. It may be hard work and thankless at times, but it is the most direct route to delivering your music to fresh ears. Starting off local and making gradual connections with different promoters and venues is a solid starting point. Platforms such as Off Axis and Sofar Sounds can also help. In these early stages, realise the value of every single new fan. Early fans are especially important and will herald you more than any other. Create memorable experiences for the people who show their support; house tours can be a really intimate way to interact with your audience in a novel way, as can adding personalised notes to merchandise packages.

You don't need your first live shows to consist of a full UK tour. Hone your craft with small shows in your area with an end goal of working your way up to festivals and support slots at the larger 'discovery venues'. Once you get there, it will be easier to build bridges with booking agents and management if that's what you're looking for.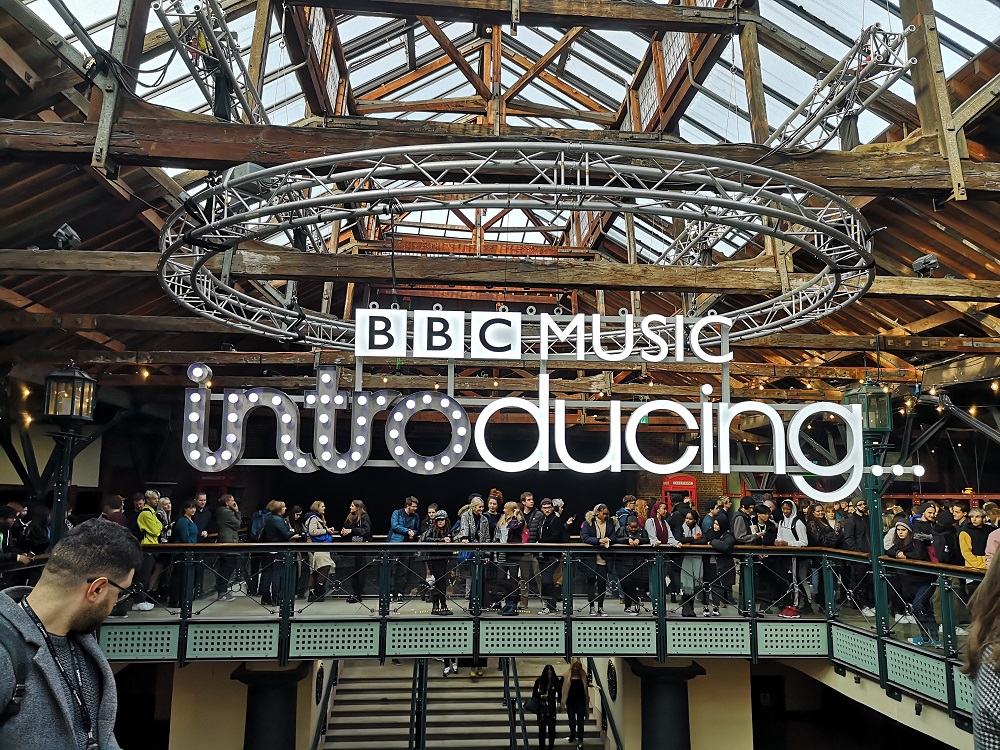 Going it alone
You will be looking to leave an imprint on the industry even in the early days of your development. Your online presence will need to reflect growth through your live shows and music releases, which isn't always as easy as it sounds.

Try to follow in the footsteps of similar sounding bands. Research which blogs they were featured on in their early days, the venues that they played at and which radio shows gave them their airplay. Bands don't get successful overnight and there are a lot of checkpoints to pass through along the way, so taking cues from your contemporaries can be helpful.

When contacting blogs, playlisters and radio, try not to just list off your achievements in a generic way. Learn how to write a really good email that puts forward a compelling story of your music or release. Blogs want something engaging to write about and DJs want to share interesting or amusing stories on air. There's no need to make it forced but a unique angle can help to drive you forward. Bandcamp Label Rep, Aly Gillani, gives a great example of this in sharing an email exchange with a band labelling their sound as 'Dungeon Synth'. The intrigue this triggered led to Bandcamp covering various artists from the darkest corners of the Internet on their daily blog.

If you hit the studio - have a release plan. Make plenty of content and spread it out over weeks or months depending on the amount of promotional material you have produced. Ensure that your social media, merch and website match the aesthetic of your release branding and tailor the content to each online platform. If you're worried that don't have time to cater for every social media channel, choose a single platform and do it well - or if you're in a band there is the option of delegating a different platform to each member (just make sure that everybody pulls their weight!) Have an end goal in mind and a map to get there so that you're not too tempted to rush a release.

As with all music industry advice, there are of course exceptions to the 'take your time' rule. Sometimes it can pay to get a song out as quickly as possible. Big radio play, TV sync, festival performance etc.

While we're on the topic of self-releasing, it is worth considering how you deliver your music to online stores and streaming platforms. There are A LOT of digital distributors to choose from. Keep an open mind and don't always use the same companies, try things out, see what works best and which offer the best support and promotion opportunities.

Get to work
There is plenty to mull over as you settle on your 2020 resolutions. To put the icing on your motivational (low-fat) January cake, I'll leave you with one of my favourite quotes of BBC Music Introducing 2019, from independent artist and founder of Babywoman Records, Charlotte Carpenter:

"Learn to manage your time well, get a diary. Create your own communities: organise meet-ups and co-writing sessions, put on shows, start labels, share contacts and ideas. Even as a solo artist, there is no need to be lonely!"

---
Tags
Advice for new bands & artists in 2020