Apply to play at music festivals 2020! How to get your band on the bill…
Blog by Louise Dodgson under Live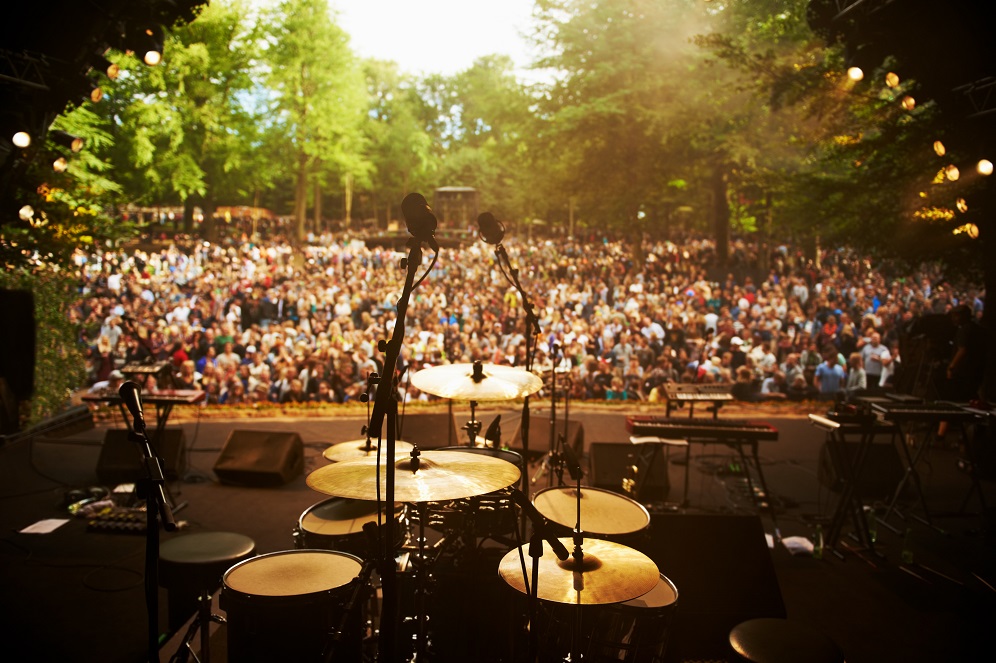 If you fancy playing on a festival line-up or several next summer, then you're in luck! There are hundreds of UK festivals with slots up for grabs for unsigned and emerging bands and artists.

As you can imagine, when it comes to applying to play you will be up against plenty of competition, so check out our top tips for how to find the right festival match for your music, and how to make your application stand out…


Start your search
A great place to begin looking for festivals with opportunities open to unsigned bands and artists is the Festivals section of The Unsigned Guide UK music industry directory. You can filter your festival search by deadline month, to ensure you'll never miss an application window again!

If there are any festivals in particular that you're drawn to playing, give them a follow on social media. Most will tend to make an announcement when artist applications to perform are open so keep an eye out!


Do your research
It goes without saying that you're wasting everyone's time, especially your own, if you're a Folk act applying to play at a Metal festival. Doh! Some festivals are open to all, but some cater for specific genres. If you're not certain, take a look at acts that have played on the bill in previous years to get an idea of the kind of sound the festival will be looking for.


Look out for local opportunities
Many festivals across the UK will look for acts within a certain geographical radius to fill their emerging line-up, not only because it can be easier on a practical front, but also because they are keen to support local talent. Evidence that you have experience of playing smaller, local music festivals will also make a better impression when you apply to play the bigger ones – Leeds/Reading, Isle Of Wight, Glastonbury and so on.


Follow application rules
In this case, rules were not made to be broken! Many festivals are inundated with hundreds of submissions from bands and artists keen to play, so make sure you provide the information they ask for in the format they require. If a festival has requested music to be sent via email for consideration, don't send a private Facebook message to the organiser. Firstly, this is not professional, and ultimately it could make the difference between your music being heard or it being missed entirely.

Application processes can range from emailing tracks, submitting online forms, taking part in battle of the band style heats, or can be managed through online services such as Music Glue and Gigmit. The Festivals section of The Unsigned Guide directory will tell you exactly how individual festival organisers prefer to hear from you.


Get your web & social media presence up to speed
Of course, if you're going to be sending links for your website and/or social media to festival bookers, you want them to be up to date to make the best impact. Make sure your social media looks busy and active – far more important than the number of fans and followers you have is demonstrating that you are proactive when it comes to gigging, recording and promoting your music.

As Nick Otaegui, Artist Booking Manager at Liverpool Sound City points out: "Proactivity is easy to pick up on a band's social media. So, if they are not active and pushing things on there, it's doubtful they are as committed as they should be. All in all, a combination of great music, strong identity, hard working and proactive online presence is what we're looking for. Sometimes some acts just naturally stand out and grab your attention too!"


Consider a press kit
An alternative to sending numerous links to your various online presences is to direct festival bookers to one page which contains everything they need to know in one place. A dedicated landing page on your website could include a biog, details of your recent releases, links to music, videos, photos and social media, plus your contact details – which will save both you and the festival organisers checking you out lots of time. And you'll look uber-professional, so it's win-win all round. More info on creating a press kit for your band here.

Live video from your gigs is perfect to show festival bookers footage of you in your element!

Daniel Mawer of Humber Street Session agrees: "Music videos really help us get a good idea of who you are, so please remember to include yours if you have a specific video you're proud of. Regarding live footage, please consider whether your mum's shaky camera phone footage on YouTube best shows off your performance. If you don't have a live video you're really proud of, don't worry! It's better to leave that section blank and let your recordings do the talking."


Shout about your achievements!
You need to stand out amongst the many other bands and artists that are also vying for a festival slot, so make sure you point out what makes you special. Draw attention to other decent gigs or festivals you've played in the past. Had lots of radio airplay and blog support? Got a particular sound that you feel will tie in perfectly with the vibe of the festival? Or do you bring a party vibe guaranteed to entertain the crowds?

Check out even more advice from the festival bookers themselves here. Top tips from the artist booking teams at The Great Escape, Liverpool Sound City, Focus Wales, Tramlines and more!

---
Tags
Advice for bands and artists applying to play music festivals