The Unsigned Guide Spotlight: May
Blog by Stef Loukes under Artist Managers, Creative & Branding, Finance, Law & Music Business, Live, Media, Music Publishing, Music Training & Careers, Record Labels, Recording & Production, Selling & Distributing Your Music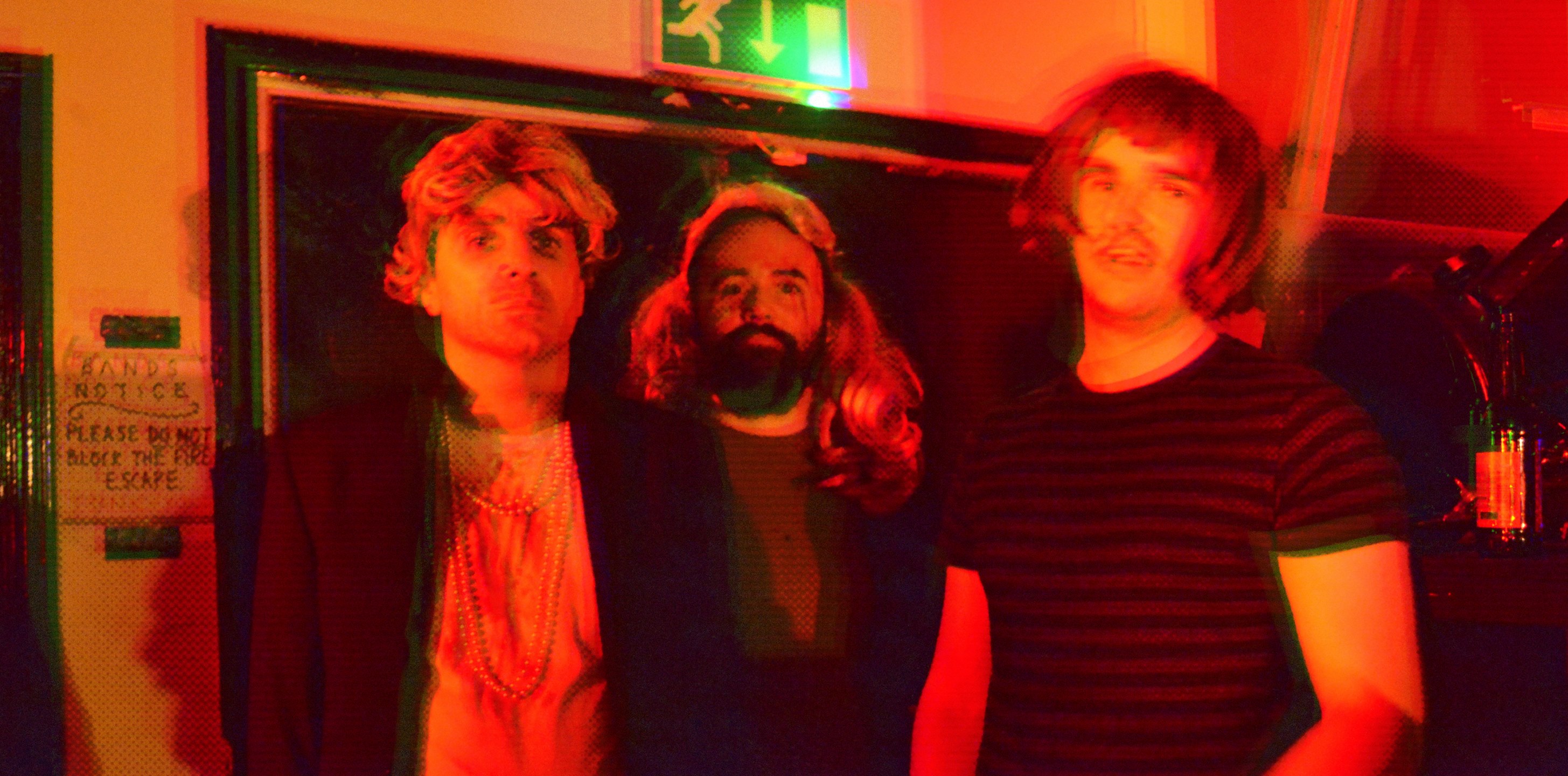 Those F***ing Snowflakes - 'Stop Being D***heads To Each Other'

Math-Punk trio Those F***ing Snowflakes are exploding out of Blackpool with some force. Branding their style as 'chaotic lefty noise', they're part of a new wave of punk bands; increasingly bewildered about the state of the world and determined to drive a message home with their music.

The band has sensed a rise in intolerance since that whole Brexit thing (remember that?), and 'Stop Being D**kheads To Each Other' To Each Other holds up a mirror to the idea that differences have to lead to division.

"Ever since the Brexit vote there's been a rise in people being awful, intolerant and... well, d***heads to each other. This song is just about how that should end. Everyone is a person no matter what background they are from. You can't treat people like s**t just because of your own prejudices."

Taken from their debut EP, 'U OK Hun?', there is exactly zero percent faffing in 'Stop Being D***heads To Each Other', as the drums thunder straight into action in a fashion that I can only really describe as 'super angry jazzpunk'. Within 10 seconds, it has all properly kicked off into a clattering anthem that doesn't take itself too seriously and must be a ball to play/witness live. It is easy to see how it made its way onto Tom Robinson's BBC Music Introducing 'Best of 2019' list.



Live shows are especially important to bands with TFS's punk energy. Unfortunately, COVID-19 has scuppered their gigging plans for the foreseeable future. They're booked to play August's Rebellion Punk Festival at Winter Gardens in Blackpool, so we have all our fingers crossed for that one going ahead. Their second EP, 'Straight Wealthy White Male Suffrage' is one to look out for. It was completed pre-lockdown and is being mastered as we speak. They're channeling all of their DIY creativity to get it released by the summer without leaving their houses.

Website Facebook Instagram Twitter Spotify YouTube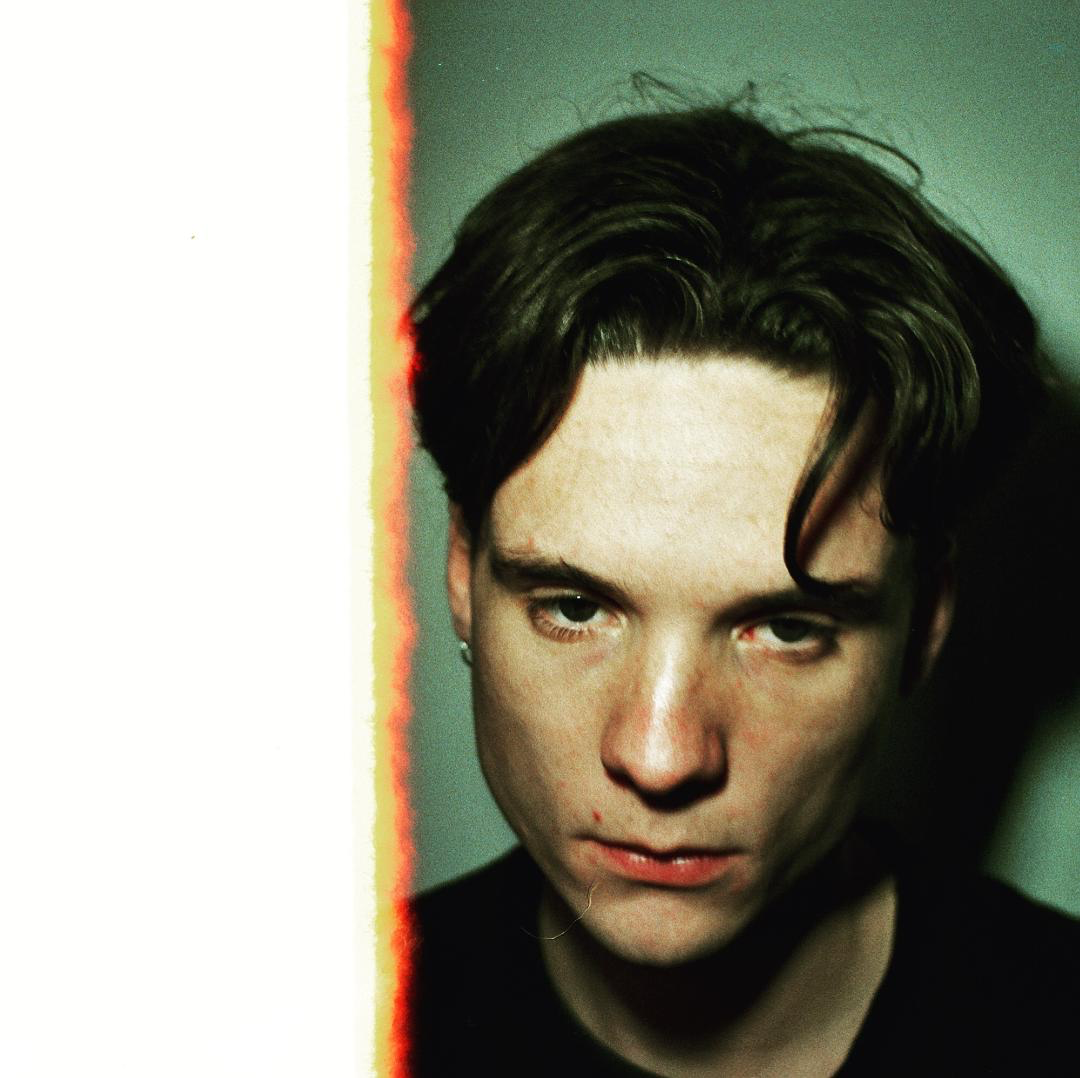 Only Total - 'After Dark'
Only Total sprung from the imagination of producer/songwriter Milo McNulty and his penchant for drum machines. The project was started as an outlet to write songs with a keen focus on minimalism, in Milo's words, "To create the most pure version of a song that I could... It can be daunting to go on this journey alone without other band members, but also rewarding... Sometimes."

His latest track, 'After Dark' has already been featured by The Line Of Best Fit and stays true to Only Total's intentions.

Originally written on guitar, Milo's instinct was that the chord progression would play out better on piano, resulting in him calling on his producer friend Josh Harrsion to take up the task. The decision pays off handsomely, providing some extra space for the angst of the lyrics to cut deeper.

Producers set out with the aim of building a well defined world for a song to live in. There are accents of 80s pop in the production of After Dark that create such a space - without being so overpowering as to detract from the songwriting.

Milo is planning for the coming months to play out like the recurring dream/nightmare of every producer, "I expect to spend the majority of my time listening to the same drum loop over and over, until I break down." Basically, he has a boat load of unreleased music to prepare for our ears, and is eager to play some live shows as soon as the coast is clear.

Facebook Instagram Spotify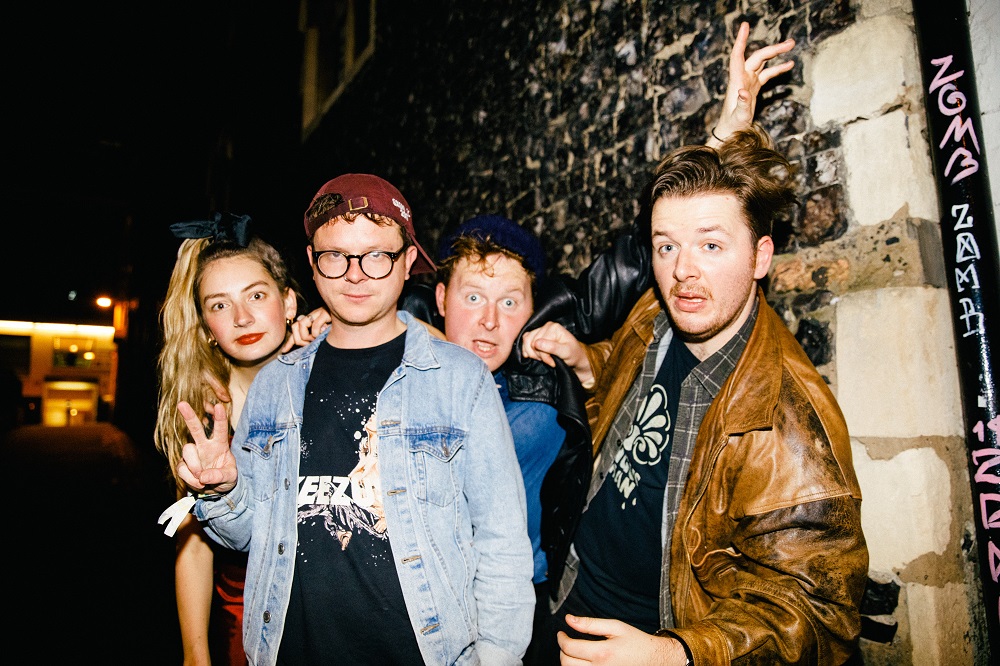 SuperGlu - 'Soil'
SuperGlu released their debut EP in the simpler days of 2016 and rapidly accumulated admirers for their pop-punk influenced verve. Radio spins from Huw Stephens, Annie Mac, Steve Lamacq and John Kennedy only enhanced their reputation, along with showings at SXSW, Reading and Leeds Festival and support slots for Twin Atlantic and The Stranglers. This stint was followed by a two-year hiatus, but thankfully, they've made their return just when we're most in need of a good dance.

'Soil' adds a top layer of ambition to SuperGlu's trademark wit - sonically bolder than their earlier releases, but equally jovial. The notion of making a change is interwoven into the song's themes:

"Soil is a song about sneaking out the back door and running for your life. Making a change and moving on – as long as you keep moving - you cannot be caught. Our seemingly lofty musicals aspirations are effortlessly undermined by a grinning cocksure guitar solo and a 'Oh f**k' fluffed drum fill."

We've had a sneak peak of the animated video that will be making its way online with Soil's digital release tomorrow (8th May) and no spoilers, but it's great!

All of you vinyl lovers should move quickly, as there's a limited run of 7" double A-side of Soil/Forever Endeavour available to order through SuperGlu's Bandcamp (see below), courtesy of Flying Vinyl. The rest of you should strap in tight for tomorrow's digital release.

Bandcamp Facebook Instagram Twitter Spotify YouTube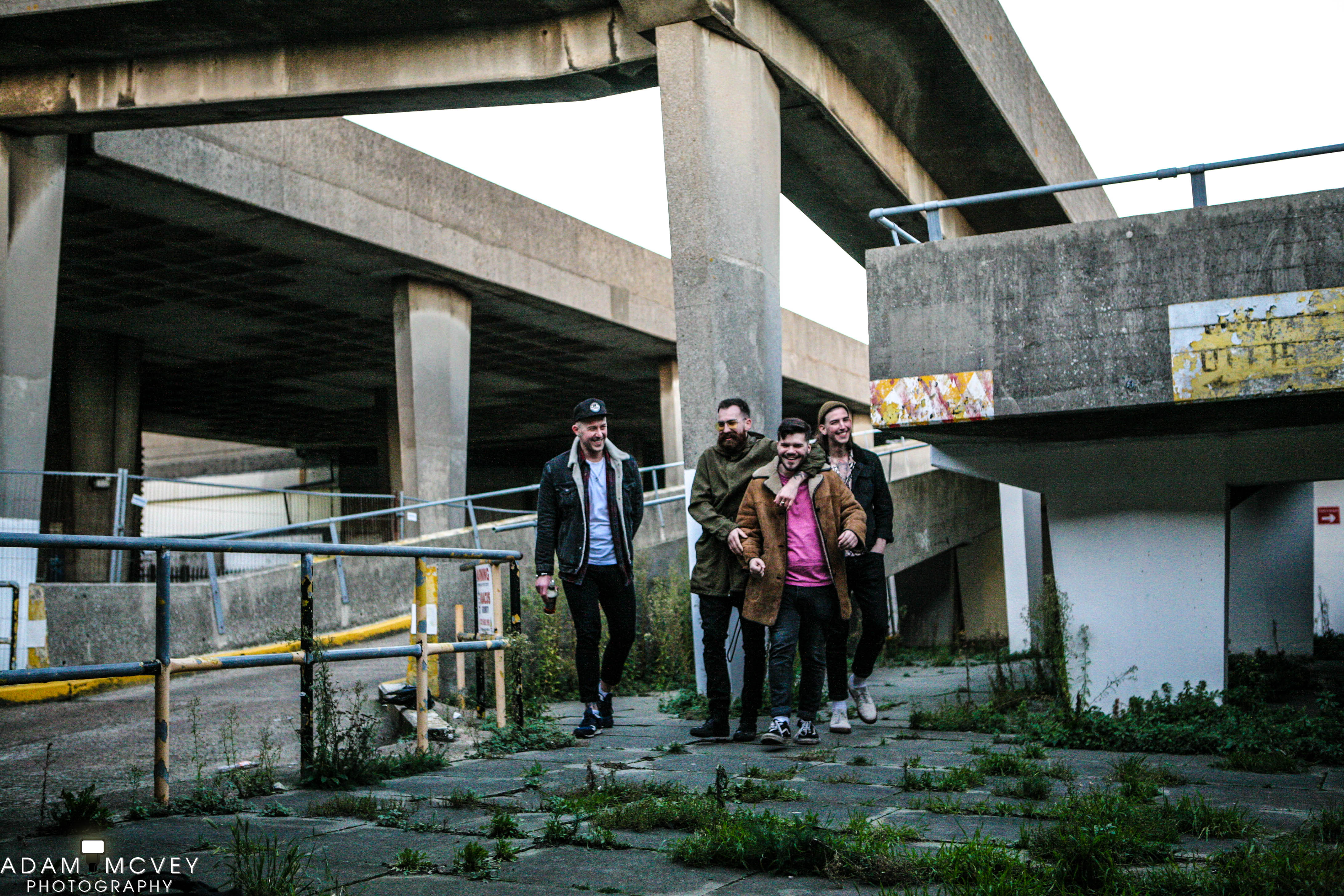 FIEVES - Do My Shoes Offend You?
Canterbury-based four-piece, FIEVES, have packed piles of big riffs and are looking to bring the party.

We've been listening to their 'Ignorance Was Bliss' EP - and it seriously slaps. Its 3 songs promote self-awareness, exploring the increasing hostility and polarisation lurking beneath the surface of modern society (and occasionally rearing its ugly head).

The final track on the release, 'Do My Shoes Offend You?' is an alt-rock fuzzfest. It was built around the distinctive overdriven guitar sound that opens the track:

"Musically, the track was fleshed out around a particular guitar. We had recently jammed about with an old 1970's Kay, which had particularly hot pickups, and the riff wrote itself from there."

There's a depth to the song's construction as the band toys with tones and dynamics, but equally - and vitally - they also know when to keep things simple. The song is basically built around a two chord structure but never feels repetitive. It all stems from a band that has clearly worked hard to make everything click into place. Also, you can't beat a good '...yeahyeahyeah...' in the chorus.

It's a frustrating period for FIEVES, who have had to cancel/postpone a number of shows of late. With live dates on hold, it is all hands on deck to write some new material, with the band eager to get their itchy feet back into the studio once the current restrictions are lifted. Then they'll be looking to make up for lost time by getting back out on the road as soon as possible.

Bandcamp Facebook Instagram Spotify YouTube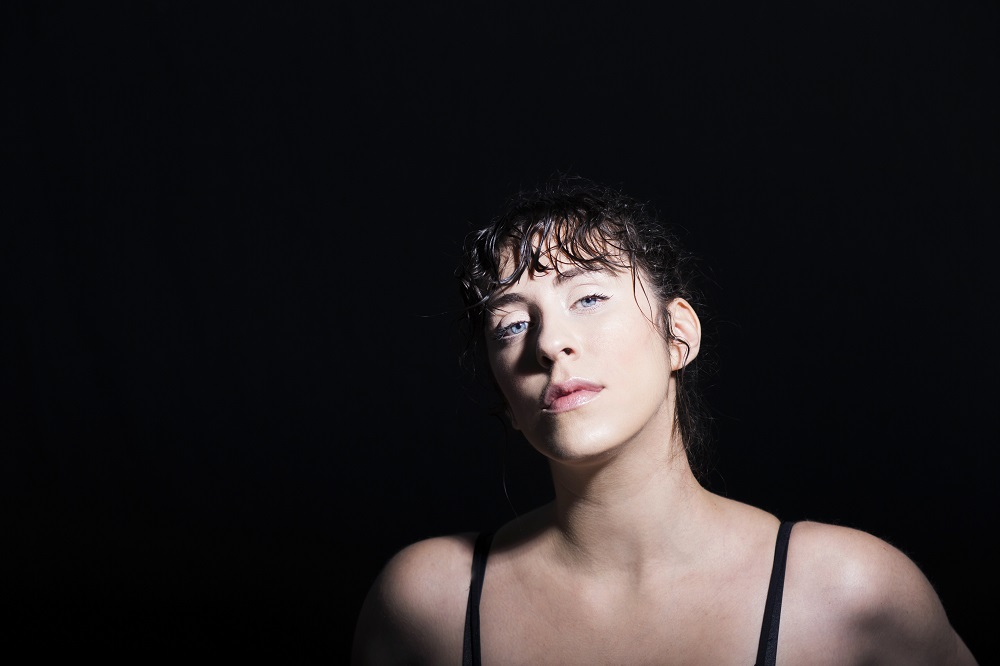 Katherine Aly - 'Misty Me'
Since dialling back some collaborative work to focus on her solo project, Katherine Aly's ethereal, cinematic indie-pop has been popping up on radio and streaming playlists worldwide. Although her distinctive sound is hard to pin down, comparisons have been drawn with experimental pop powerhouses including London Grammar, Lana del Rey, Florence and the Machine and Björk. She's been busy on the live circuit too, becoming a familiar face in grassroots venues and festivals across Scotland, before headlining at Camden's The Dublin Castle towards the end of last year.

Lockdown hit just as Katherine was ramping up the work on her debut full-length album and preparing to release 'Misty Me' as a single. Still, just like the folks in our artists in lockdown blog, she has been keeping herself busy to provide a raft of audio-visual goodies for her fans. There have been a few delightful VCR style live performances to go alongside some more general musings and promotion for the single release.

Misty Me is a darkly compelling, harp-led arrangement written during a particularly difficult time in Katherine's life:

"The story of it takes place at the very moment of separation with that bittersweet feeling of heartbreak as the only road to hopefulness. I know it can be perceived as a genuinely sad song, however to me, it's a celebration of the deepest love you can feel about someone and this applies to all kinds of separation and all types of human relationships."

As well as the aforementioned contemporaries, the electronic percussion brings to mind The Notwist in their Neon Golden era - as crunching snares contrast with Katherine's polished vocal delivery.

Katherine is continuing to work towards her debut full-length album, which we're very much looking forward to hearing. Further down line, there are plenty of rescheduled live dates to think about - stay tuned into her socials for announcements.

Website Facebook Twitter Instagram Spotify YouTube


How can I get featured on the Spotlight blog?
Our Spotlight blog is compiled every month from fresh new music submitted to us by our members. We want to hear from you!

We select 5 of the best tracks from our members to champion on Spotlight. As well as being featured on our new music blog, your track will also be played on our monthly Amazing Radio show, get a free release package from CD Baby, plus the 5 tracks are also forwarded onto a select bunch of music industry professionals...including folks from Big Life Management, Club Fandango, Decca Records, Memphis Industries, Rocksound, DIY Magazine, Transgressive Records and The Great Escape. Find out more about Spotlight here.

To be in the running you'll need to sign up as a member to The Unsigned Guide, then follow the instructions in your Welcome email to submit a track for Spotlight consideration to us.

Members of The Unsigned Guide get access to our huge directory of over 8,000 UK music industry contacts, spanning 50 areas of the music business. Check out our quick video to find out more about the directory & other services we provide to help emerging bands and artists.



---
Tags
Unsigned and emerging bands and artists can submit their tracks to Spotlight new music blog