Understanding musical instrument insurance - an essential guide from Allianz
Blog by Stef Loukes under Finance, Law & Music Business, Live, Recording & Production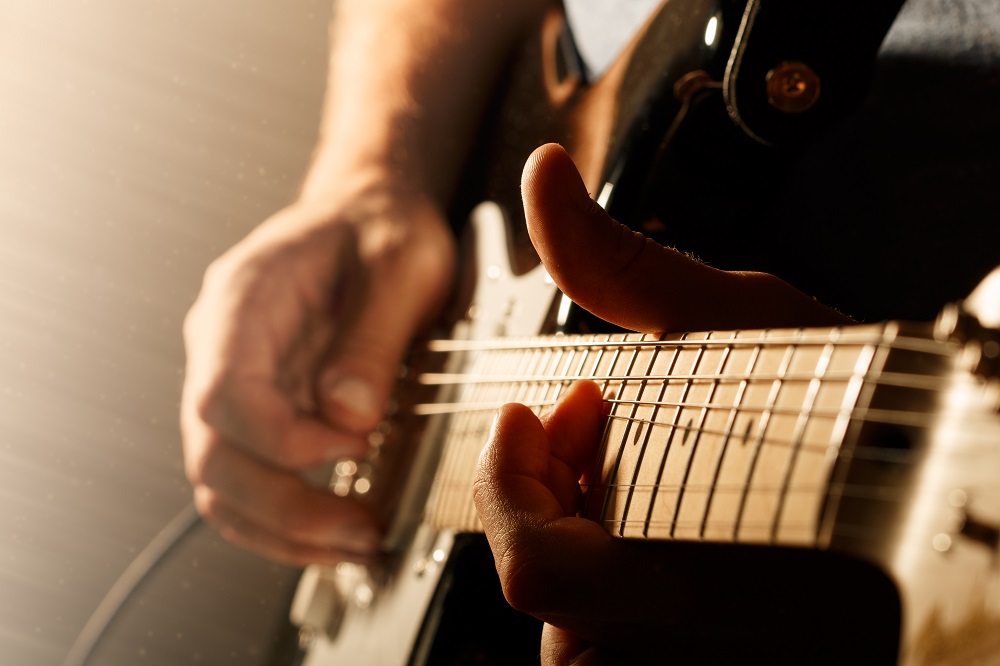 Losing an instrument is the nightmare scenario. Aside from the emotional wrench, the cost of replacing gear could derail your tour and kill your band just when you're about to explode. But there is a lifeline - instrument insurance is the fast, hassle-free way to keep your show on the road.

We've asked Allianz Musical Insurance, the UK's No.1 musical instrument insurer, for some of their most frequently asked questions. They make it easy to understand the importance of cover and how to find a policy that suits you.


1. Why do I need insurance?
It's important to make sure you're covered so you're not caught out and stuck with an expensive bill. No matter how careful you are with your instrument and equipment, accidents are unavoidable – and nobody can help being the target of theft. Insurance is an essential safety net - so don't leave anything to chance. If the worst ever happens, musical insurance is there to help you get back to playing as soon as possible.


2. What should my policy cover?
All musicians and bands have different needs, which is why policies are flexible. Most musical insurance policies will cover loss, theft, accidental damage and fire damage, with optional add-ons including public liability, worldwide cover and unattended vehicle cover.

You can tailor your policy to meet your specific needs as a musician or as a band with different levels or locations of cover. If you're paid to play, check your policy covers professional use, and if you have an instrument that is older than three years old, check that the policy includes new for old cover so you can cover it for its full replacement value. Also, it's worth checking that your insurer will let you choose your own repairer or replacement instrument.


3. Public Liability & Personal Accident: What is it and what does it cover?
There's always a worry that anything could happen when you're playing to a packed out audience in a crowded venue. If a member of the audience were to hurt themselves and point the blame in your direction, then there could be serious consequences.

Public liability cover protects you against the cost of a claim if someone is injured or damages property while you're using your equipment or instruments. This cover can be useful when you're performing, rehearsing and auditioning, either at your home/premises or a venue/public place and will also cover you when loading, unloading, setting up and clearing away for a gig.

And what happens if you hurt yourself while playing? Well personal accident insurance covers you if you're injured while using your instrument or any piece of music equipment. You're likely to be covered for loss of limb, sight or hearing, as well as disability or death. Sounds serious, but definitely worth considering.


4. Instruments: What should we include and why? What about values?
You should insure all your instruments that you need cover for by the amount it would cost to replace them at current market value. If you're not sure how much your instrument is worth, it's a good idea to have it valued by a professional. You'll probably be able to get a written valuation easily from your local musical instrument retailer or repairer. It's worth doing this regularly to make sure you're not under insured or overpaying for your policy.


5. Accessories: What about things such as stands, amps, pedals, cables, small percussion equipment etc? Do we need to itemise everything?
Have a think about what accessories you've got as part of your setup – you might own numerous mics, cables, stands etc. and they're not always cheap! Some insurers will include some free accessory cover but for any particularly expensive items, such as pedals and amps, its recommended to specify them individually on your policy.


6. What happens when the band travels to concerts or on tour? Do we need to take out extra cover? 
If you're travelling abroad it's definitely worth considering worldwide cover – you even could just add it on to your policy as a temporary change. If you're hiring additional instruments for a gig or tour you can temporarily add these to your policy as well.


7. Can I leave instruments in my van or at rehearsal room?
If you're using a vehicle to setup for gigs or when you're on tour, it's worth looking at cover for theft from an unattended vehicle. This will cover your equipment against theft or accidental damage when in a vehicle, whether that's for a quick stop at a petrol station on your way to a gig, or for an entire night. This is incredibly useful when transporting your instruments for touring and playing live.

Specialist musical instrument insurers exist because they understand musicians and the way they use their instruments. They know that you'll sometimes have to leave your kit in rehearsal rooms or backstage. Do the best you can to ensure their safety – it's definitely worth checking the venue locks backstage/rehearsal rooms and that members of the public don't have free access. If you want to store your instrument/equipment in a rehearsal room for the majority of the time then look at specifying the address on your policy.


8. Should we insure ourselves as a band or individually?
You can protect your whole band's instruments all under one policy if you want and you could be eligible for a band policy discount. However if your line-up changes or you have deps it may be easier to insure as individuals.


9. What if I'm putting on my own gig/event?
If you're putting on a gig or event then it's important to not only make sure all your instruments and equipment are insured but also that other people at the gig/event are kept safe and protected. Public Liability cover is essential when putting on an event. Depending on the size of the event and its location you may need more extensive cover like employer's liability, event cancellation cover and even property insurance.


10. Will my gear be insured under home insurance? 
It may be tempting to rely on your home insurance but specialist musical insurance exists for a reason:

Specialist music insurance is designed to cover you for professional use but your home insurance may not. Even for small pub gigs or charity concerts, if money is being changed hands it's always worth checking if you're covered – you might not be.

Home insurance policies often have a pretty low value limit on personal possessions – meaning your gear may not be entirely covered. If you own a large amount of equipment or anything particularly expensive, it's best to double check how much you're covered for.

You may have a large excess to pay on home insurance claims so you might not want to make small claims. Some musical instrument insurance doesn't have an excess at all – win win! Also claiming on your home insurance might affect your premium or no claims discount which could cost you more in the long run.

Specialist music instrument insurers exist because they understand musicians and their needs. Household insurers might not understand how important it is to you to get damaged, lost or stolen instruments or gear is replaced quickly. Music insurers work with a network of repairers and retailers across the world to help you get back to playing as soon as possible.


11. What should I look for when comparing insurance providers/policies?
It's important to understand what instruments and equipment you will be looking to insure and what you will be using them for and when they will be used. If you're gigging up and down the country then keep an out for things like theft and unattended vehicle cover and make sure you are covered throughout the UK or select worldwide cover if you're travelling abroad.

It's important to remember that most insurance policies will have different terms, conditions, excesses and benefit limits. To ensure you have the cover that's right for you, make sure you understand what you're covered for and how much you'll be able to claim before taking out a policy. You can compare cover easily side by side using insurer's Insurance Product Information Documents which will be available on their websites.

You can also check out our handy guide to music insurance jargon so you never need to feel confused again about insurance terminology.


Allianz Musical Insurance is the UK's No.1 musical instrument insurer. They're proud to have been providing cover for musicians of all types since 1960 – longer than any other insurer. They insure all kinds of musical instruments, equipment and accessories, and today insure over 70,000 musicians with over 357,000 instruments.

Allianz have always been team of music experts who offer a product that supports musicians in everything that they do. They're especially proud of their ability to take care of customers at their time of need and their commitment to the music industry. Their specialist claims team works with organisations across the world to help reunite musicians with their lost and stolen instruments, reflecting the company's dedication to providing excellent service.

Get one month free when you buy a policy online. Cover starts from only £33 a year and is tailorable to your needs.
Get a quote now!


---
Tags
Allianz Musical Insurance offer advice on understanding music insurance