A&R Star Makers: The Vanishing Gatekeepers
News: 26th February 2010 by Louise Dodgson under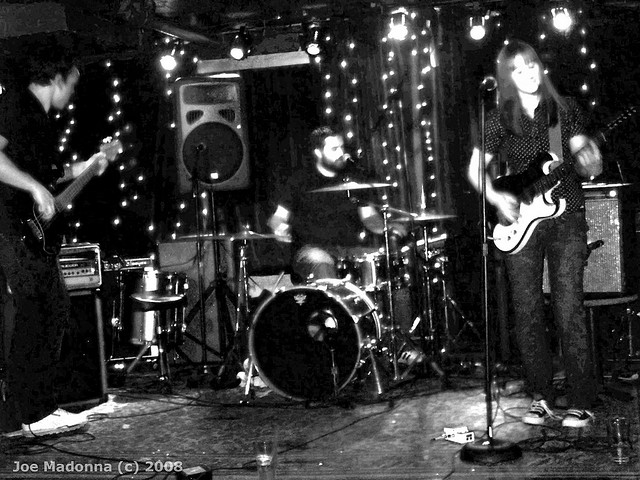 The once-powerful executives have become an endangered species

As 2007 dawned, Jon Sidel had been West Coast head of artist and repertoire (A&R) with superhip V2 Records for seven years. Life was good. Sidel, who'd previously been an A&R executive at Interscope Records, was working with the likes of the White Stripes and the Crystal Method; was a successful restaurateur (a former owner of hot Hollywood hangs Swingers and Small's); and counted actress Rosanna Arquette among his exes. But that January, V2 was suddenly shut down by new owners, and its entire staff was laid off. Except they forgot about their man in L.A. "I felt like the guy in Office Space," Sidel laughs. "In the basement, still working away."

That may be the only way to keep an A&R job these days.

That may be the only way to keep an A&R job these days.Once the most powerful career in the music business, artist-and-repertoire (A&R) executives are charged with finding new acts for record labels, signing them to contracts, and then supervising their artistic development. They oversee the recording process, including the selection of producers, songs and singles, and liaise between artist and label. Thus, these largely anonymous gatekeepers have quietly influenced the soundtracks of our lives.

For many musicians, the "A&R guy" became an almost mythical figure who could pluck them out of obscurity and place them on the charts. But that was in the 1980s and '90s — the CD boom years, before file-sharing and iTunes — when the major labels were making jaw-dropping profits and signing artists relatively freely and frequently. When, at the turn of the millennium, the record industry fumbled the digital-distribution opportunity presented by the budding Internet, its profits plummeted, as the public lost interest in the suddenly clumsy compact disc (U.S. album sales shrank from 785 million in 2000 to 428 million in 2008, according to Nielsen Soundscan).

Drastic layoffs followed — more than 5,000 industrywide between 2000 and 2007 — as buyouts and mergers reduced the major labels to a "Big 4" and significant brands like Arista, V2 and DreamWorks vanished altogether. A&R ranks withered accordingly: 127 A&R executives were let go or chose to leave their jobs during 2007 alone, according to business-contact source The A&R Registry. Even some with proven, contemporary "golden ears," like Sidel, Island Def Jam's Rob Stevenson, who signed the Killers and Fall Out Boy, and Interscope's Mark Williams (the No. 1–ranked record man on the World Top 100 A&R Chart 2005, an annual list of the year's best A&R people from HitQuarters.com), exited their posts.

Many ex-A&R folks remained a part of the entertainment business, acting as managers, consultants or producers. Others moved into unrelated professions like real estate or teaching. "Few managed to ever get another A&R job," says Ritch Esra, publisher of The Music Business Registry (which includes The A&R Registry) and former director of West Coast A&R for Arista Records. Some embraced semiretirement, like veteran Columbia/MCA Records A&R man Ron Oberman, who signed the Bangles, Toad the Wet Sprocket and Warrant and is now writing a book and playing "a lot of poker."

Even surviving A&R staffers enjoy less deal-making power than they did a decade ago. While artist-and-repertoire execs of old could see a band in a club, run it by the label head, and then offer the act a contract, they now often require the approval of a whole committee of superiors at increasingly cash-strapped and cautious record companies. "I remember when A&M, Interscope and Geffen merged [in 1999]," says Michael Rosenblatt, who discovered Madonna, the B-52s and The The during an A&R career at multiple major labels. "At that time there were 11 people who could say, 'Yes, you're getting signed.' After they merged, it became three. And that has happened everywhere."

"I think these days A&R execs at major labels are scared to put their life on the line and sign new artists for fear that if a new artist's CD doesn't sell a million units, that could be the end of their job," laments Michael Alago, who describes his A&R career with Elektra (where he signed Metallica) and Geffen as "23 years' worth of sex and drugs and rock & roll." He is disheartened by how things have changed. "Unfortunately, there's no artist development anymore. Where back in the day you could sign an artist and sell 100,000 records and be happy ... I don't think companies think that way anymore." Alago is now a photographer and provides occasional A&R advice to artists, including Cyndi Lauper.

The digital-age A&R person tracks audiences (chiefly online) as avidly as he does artists. "In the old days they were searching every nook and cranny, and if they found something that shined in the grass, they picked it up and developed it," Esra says. "[Today] they're not looking for talent, they're looking for an ongoing business ... for the culture and the marketplace to tell them what is good and successful."

Steve Knopper, author of Appetite for Self-Destruction: The Spectacular Crash of the Record Industry in the Digital Age, concurs: "There are no longer as many people whose specialty is to go to clubs and find the best acts and dig them out and be the sort of one-person signal-to-noise machine; who go into Minneapolis and pick out the Replacements and Hüsker Düs and Soul Asylums of the world and leave the rest."

Today, there's little need to walk away from your laptop, let alone leave home. Says Rosenblatt, now senior vice president at "Internet music discovery site" LP33, "Whoever the next big band is, they're on MySpace. But try to find 'em! So what we have [at LP33] is a programming team. We go through new and emerging bands; the bands we feature on our home page and our different channels are bands we've curated ... we've weeded from the crap."

LP33 includes Treadstone Music Intelligence, a network of 150 talent scouts created by another former major-label A&R exec, Paula Moore.

Rosenblatt's story illustrates what some observers have dubbed "the new A&R." Artists can reach substantial audiences through social-networking sites, iTunes and digital-music distribution services like TuneCore. If they're great, influential blogs such as Brooklyn Vegan, gorilla vs. bear and Stereogum, along with blog aggregator the Hype Machine and sites like LP33, will swiftly spread the word. Hit acts like New York indie poppers Vampire Weekend originally had blog-built fan bases. "[Artists] know how to use YouTube, and they know how to use ProTools to make a record," Knopper explains. "All this stuff that used to be out of reach for them, that the A&R guy had to do, they can do now. ... The gatekeeper is not just one person; it's this complex thing."

Now able to sell their music online as downloads, acts no longer need a label to get their music into the record stores that remain. Free of cumbersome overhead, bands take home a better percentage of their income — and enjoy total creative control — by peddling their wares directly to fans. "Ten years ago, every band wanted a three-album deal on Interscope. That was the Holy Grail," Rosenblatt says, "and now, because of the Internet, the man behind the curtain has been exposed."

"There is no doubt that the art of A&R has moved into the hands of the fans themselves," explains Ron Handler, who worked in A&R for DreamWorks Records and Interscope/Geffen and signed the likes of Rise Against and Papa Roach. A music site like Pitchfork and some of the major blogs have more influence over a band's discovery than an A&R exec at a major [label]. "There will always be filters for talent, it's just that they've shifted positions. Talent always rises to the top. The only thing that has changed is that the scouts are now from Pitchfork and Stereogum instead of Interscope and EMI."

Handler owns a film-production company.

Sidel, who runs Sidel Services (an A&R company operating "outside the system"), dwells in this reality. "The way I define what A&R is now, it's not really about finding this band I think is the coolest in the world. It's more about understanding the context in which an artist can thrive on the Internet, in that zone where people search for music, and how their music fits into that."

Tellingly, Sidel's home page is Pitchfork.

While the revolutionized relationship between artist and fan has marginalized major-label A&R, the art of discovering and nurturing talent isn't dead. Although nearly all new artists are Internet-savvy, they need help in making their music stand out on an ever-more-cluttered Web. And though this needn't involve a major label (or any label), the do-it-yourself route has a success ceiling. If an act craves pop megastardom à la Lady Gaga or Rihanna, it'll still need to work with the remaining "big-music" record companies (which have access to Walmart, Best Buy and the like) and their A&R apparatus. While Web-wise artists like Colbie Caillat and Lily Allen built impressive followings as independent artists, both are now with major labels. And the most successful major label right now, Atlantic Records, is run by Craig Kallman, a former A&R exec who has described his employer as "a progressive, A&R-driven, artist-centric content company."

"The traditional system is still working," Knopper adds. "It's just a diminished version of itself."

Related Links
---
Tags
a&r, artist and repertoire, record label, record company, major record label, independent record label, talent spotting