Bloodstock's Metal 2 The Masses competition opens to play 2024 festival
News: 31st October 2023 by Louise Dodgson under Live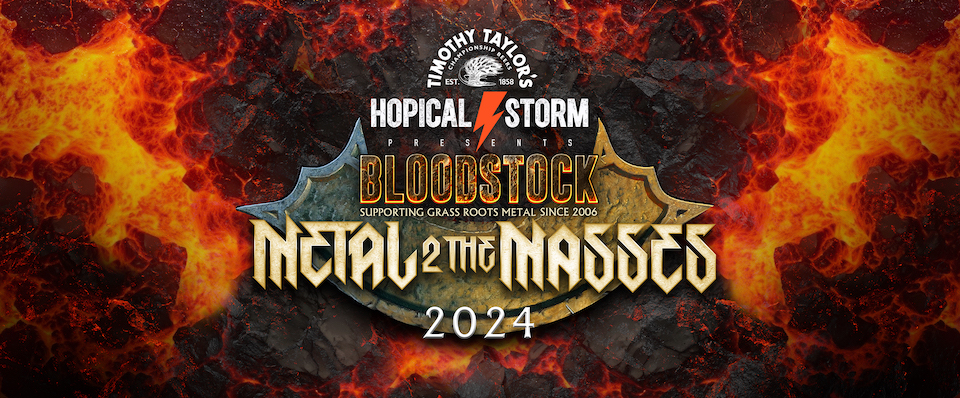 Taking place from 8th-11th August, Bloodstock Open Air will return to Catton Park in Derbyshire, and as usual, they're conducting their UK-wide hunt for the best emerging and unsigned bands to play.

Their Metal 2 the Masses UK competition is holding heats all around the UK to narrow down the bands that will make the cut. Check out the Facebook group below to find updates on how to enter for your city/region.

They're open to hearing from Speed, Thrash, Death, Doom, Folk, Battle, Gothic, Grove, MetalCore, Industrial, Neo-Classical, Nu, Post, Power, Progressive, Sludge, Stoner, Alternative, Extreme, Symphonic, Viking and more.
Related Links
https://www.facebook.com/groups/m2tmofficial
https://www.bloodstock.uk.com/events/boa-2023/venues/intro
---
Tags
Unsigned and emerging bands can apply to play Bloodstock festival 2024