Byta and Shure team up to offer free day course focused on recording & production
News: 8th August 2023 by Louise Dodgson under Music Training & Careers, Recording & Production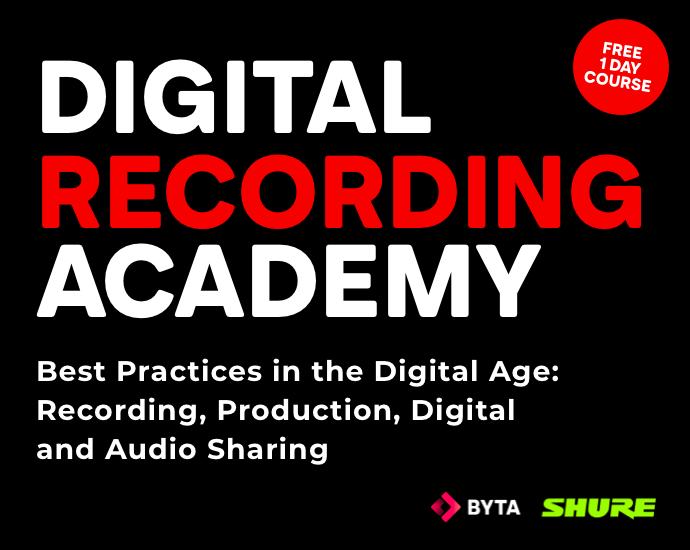 On Tuesday 22nd August, Byta / byta.com and Shure are partnering to present the first Digital Recording Academy, a 1 day course consisting of four individual 45-minute sessions focused on Recording and Production Best Practices.

From audio and digital file best practices to planning and recording your audio in every environment, these 4 sessions will help you understand how to properly capture and coordinate whatever sounds you need to record. Today most people get their start in their bedroom "studio". What are the best ways to approach audio recording even at this early stage? What are the tips and tricks that lead to audio wins and being ready to share your work?

To register for your free place on the course, head to the link below...
Related Links
https://byta.com/digital-recording-academy
---
Tags
Byta and Shure to host free Digital Recording Academy covering recording and production skills