Artists can apply for The Sound of Young Scotland Award
News: 3rd August 2023 by Louise Dodgson under Live, Music Training & Careers, Recording & Production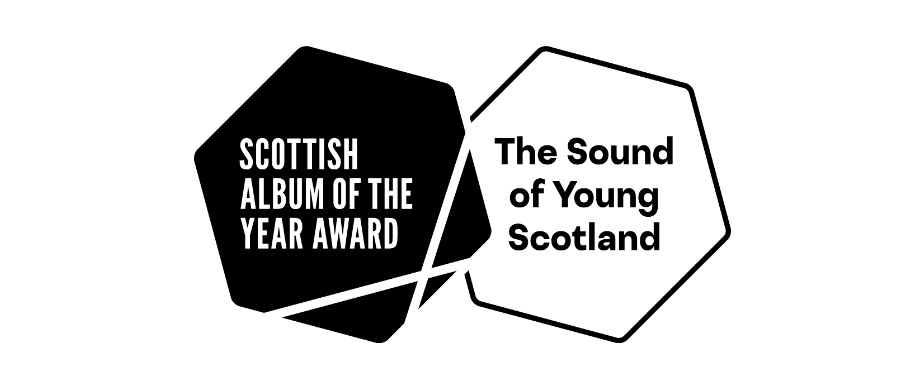 Introduced by The SAY Award in 2021 to mark 10 years of Scotland's national music prize and stimulate the future of Scottish music, the Sound of Young Scotland Award provides a young and emerging artist with vital financial support to enable the creation of their debut album. To be eligible for the award, artists must be: 18-25 years, have never released an album and be a 'Scottish' artist (born in Scotland, 50% of band/group born in Scotland, or have made Scotland their creative base for the past two years).

Apply now , until midnight on Monday 14th August, and view full eligibility criteria and prize fund details HERE.

The Sound of Young Scotland Award winner will be unveiled at the prestigious SAY Award Ceremony in Stirling's Albert Halls on Thursday 26th October, alongside the winner of The Scottish Album of the Year Award and the Modern Scottish Classic Award. A limited number of early-bird tickets are on sale now via www.sayaward.com. The SAY Award also continues its commitment to the support of young people in Scotland by partnering with the country's young people's mental health charity, Tiny Changes. Set up in memory of artist and Frightened Rabbit frontman Scott Hutchison, the organisation aims to help young minds feel better through a community of tiny change makers.

Berta Kennedy, 2022 winner of Sound of Young Scotland Award signed with record label Enough Records last year and is currently working on her debut album. Berta said, "Winning The Sound of Young Scotland Award in 2023 was one of the most monumental moments in my career so far - it gave me a whole new platform to showcase my music and the whole experience was massively encouraging. It's so important for young musicians to feel embraced and supported by the Scottish music community and that's what this award can do for emerging artists. I definitely recommend getting involved."

Helping to ensure the country's music scene can evolve and flourish despite the significant challenges caused via the cost of living crisis, Scotland's national music prize is furthering its commitment to young artists with an increased funding package for the Sound of Young Scotland Award winner. 2023's prize fund includes:

Cash grants totalling £5,500 to go towards activities such as studio hire costs, session musician fees, equipment rentals and more.

In-kind use of The Tolbooth's recording studio in Stirling – up to 6 days recording time and 3 days mixing/mastering, or use of venue space for filming and photo requirements

A performance slot at 2024's SAY Award ceremony, one of the biggest nights in Scotland's musical calendar, in front of industry professionals, journalists and music fans

A bespoke art prize from The SAY Award Design Commission

One-to-one tailored business advice sessions with industry experts, arranged via Help Musicians

A personal health check-in with the British Association for Performing Arts Medicine (BAPAM) covering physical and mental health, arranged via Help Musicians

A run of up to 500 vinyl pressings of the album created via the prize; provided in-kind by Seabass Vinyl, Scotland's first vinyl pressing plant


The cash grants provided via the Sound of Young Scotland Award include support directly from Help Musicians' Recording & Release fund; designed to support artists towards creating their next release and distributing their music. Previous Sound of Young Scotland Award winners include Berta Kennedy (2022) and LVRA (2021), with LVRA's debut album now in the running for 2023's SAY Award - testament to the importance of the Sound of Young Scotland's support of new artists.

Creative Scotland's Youth Music Initiative Manager, Morag Macdonald said: "Scotland's youth music scene is brimming with talented young musicians who are continuing to push boundaries and genres, creating music that feels fresh and uniquely Scottish. With support from the Scottish Government the Youth Music Initiative is delighted to support this award that not only removes the financial barriers to making a debut album, but also provides access to industry professionals who can offer tailored guidance and support."


A cross-genre judging panel of 11 previous SAY Award nominees will review eligible SYS submissions, whittling applicants down to five artists. The five Sound of Young Scotland finalists will be announced alongside The SAY Award Shortlist, before the judging panel reconvenes to choose the final winner; exclusively announced at The SAY Award Ceremony on Thursday 26 October at Stirling's Albert Halls.

The Sound of Young Scotland Award is supported by Help Musicians, Youth Music and the Scottish Government's Youth Music Initiative through Creative Scotland. Help Musicians is a charity for professional musicians of all genres, giving them the support they need at all stages throughout their career, whilst Youth Music is the country's leading young people's music charity, believing that every young person should have the chance to make, learn and earn in music. The Scottish Government's Youth Music Initiative is administered by Creative Scotland and aims to provide access to music-making opportunities for children and young people who may not normally have the chance to participate. Together, the three organisations will support the delivery of this year's Sound of Young Scotland Award; paving the way for future generations of Scottish musicians to thrive and succeed.

Alongside The SAY Award winner, the Sound of Young Scotland Award winner will receive a bespoke prize designed and created by a Stirling-based artist through The SAY Award Design Commission. Expressions of interest to undertake the commission are now open, with artists and designers in the Stirling Council area able to register interest to create bespoke prizes for this year's winners and nominees. Register interest now HERE.

The SAY Award is a Scottish Music Industry Association (SMIA) production and has distributed over £330,000 in prize money to Scottish artists since its inception in 2012. The SAY Award 2023 is delivered in partnership with Creative Scotland, Stirling Council, Stirling Alive with Culture, YouTube Music, Seabass Vinyl, Ticketmaster, Help Musicians, HMV, FOPP, PPL, Spotify, Go Forth Stirling, Youth Music Initiative, Youth Music and Music Declares Emergency. The SAY Award's Charity Partner for 2023 is Tiny Changes; Scotland's very first national children and young people's mental health charity funding projects and ideas that help young minds feel better.

Related Links
https://www.sayaward.com/thesoundofyoungscotland
---
Tags
Emerging and unsigned Scottish artists and bands can apply for The Sound of Young Scotland Award