Closing soon! Come Play With Me and Deer Shed Festival join forces to offer artist development opportunity
News: 10th May 2023 by Louise Dodgson under Live, Music Training & Careers, Record Labels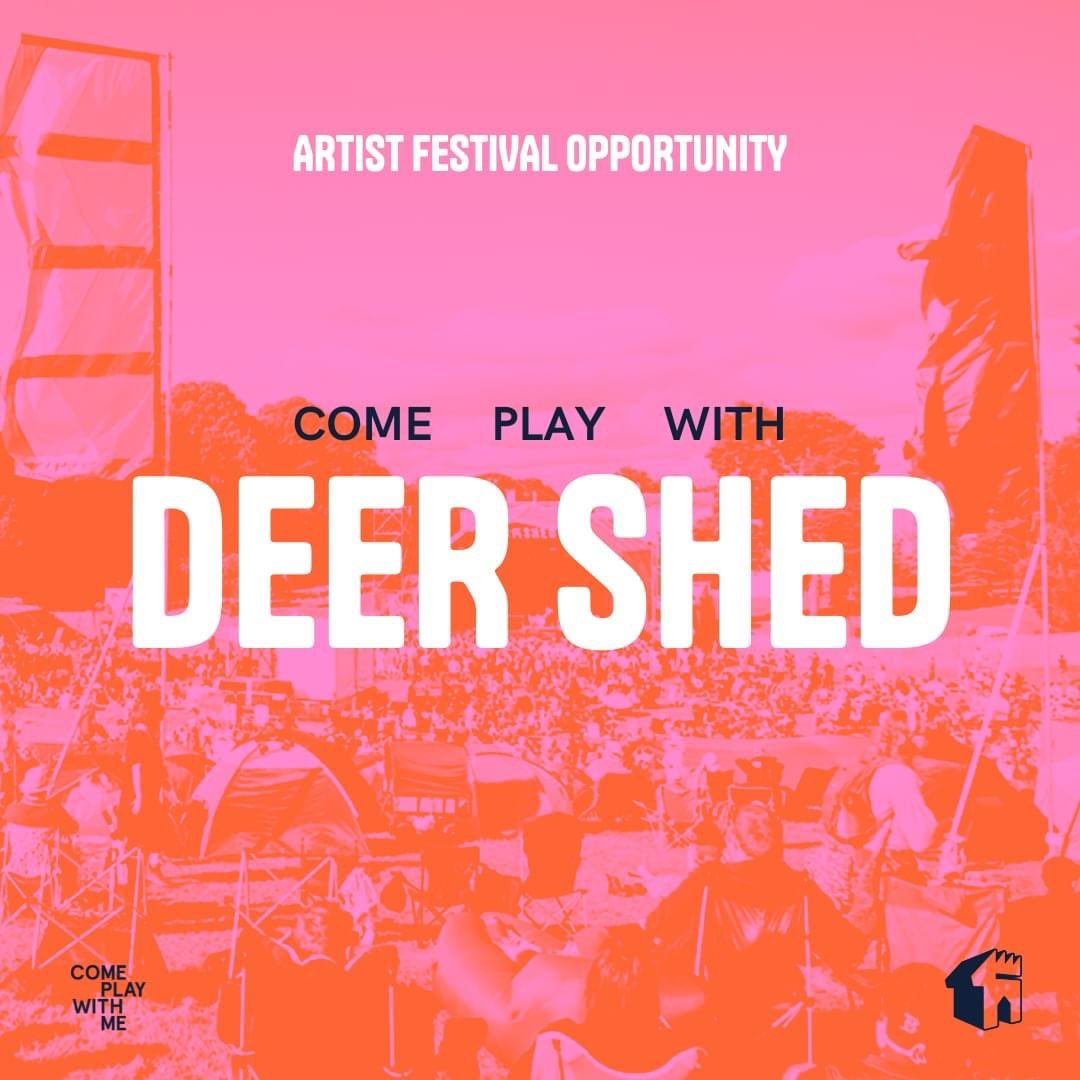 Come Play With Me and Deer Shed Festival have teamed up to offer a fantastic opportunity. Open to artists and bands based in Yorkshire and the North East, and specifically acts in which either the lead songwriter, or 50% of the band, identifies as a woman, a person of marginalised genders, a person of colour, or a part of the LGBTQIA+ community.

The chosen act will get a slot at Deer Shed Festival, a track featured on one of Come Play With Me's compilations, plus advice and support, as well as £150 grant for expenses.

The deadline is 5pm on Friday 2nd June. Apply now via the link below...

Related Links
https://vnokddeeh8j.typeform.com/to/NBB9WCVQ?typeform-source=t.co
---
Tags
Come Play With Me and Deershed Festival offer artist development opportunity for emerging Yorkshire and North East bands and artists