Closing soon! Youth Music NextGen Fund offers grants of £2,500 to young musicians & creatives
News: 21st December 2022 by Louise Dodgson under Music Training & Careers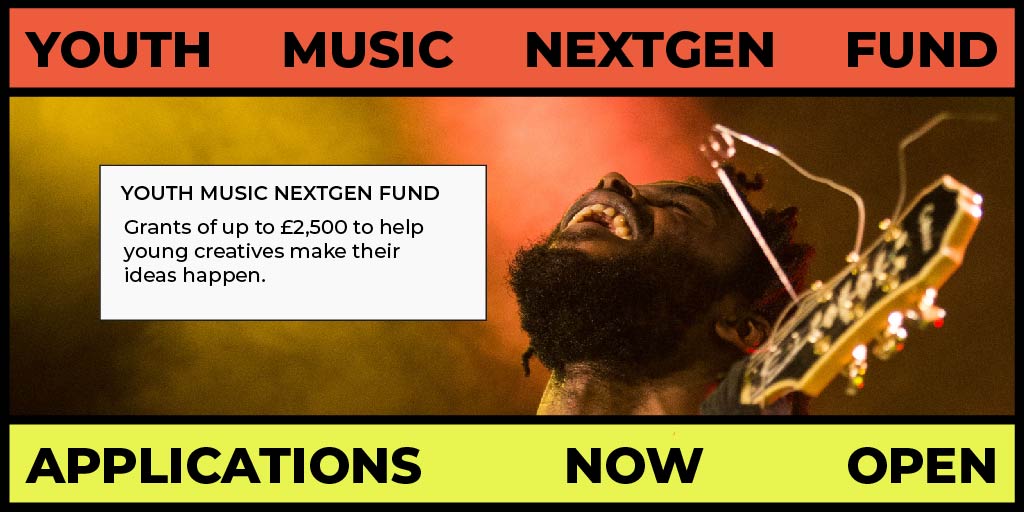 Applications are now open for Youth Music's NextGen Fund which awards grants of £2,500 to young creatives, including early stage musicians and wider music adjacent creatives, who are struggling to pursue their goals due to a lack of finance.

If you're aged 18–25, living in England, Scotland, Wales, or Northern Ireland, or are a d/Deaf or Disabled creative up to age 30, then you can apply now via the link below.

The deadline to apply is Monday 16 January, 5pm.

The Youth Music team will also be available for 1:1 calls in the new year for anyone who has questions about their application and/or project idea. These can be booked by emailing [email protected].
Related Links
https://youthmusic.org.uk/nextgen/nextgen-fund
---
Tags
Youth Music opens NextGen Fund to young creatives and musicians