New platform Delic launches Delic Sessions - a fortnightly webinar discussing ongoing topics within the music industry
News: 23rd July 2020 by Stef Loukes under Artist Managers, Music Training & Careers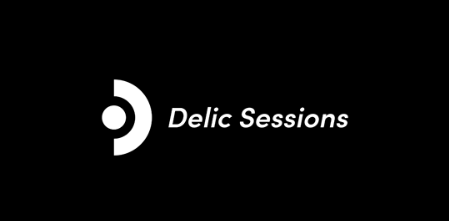 New music platform Delic has announced details of their 'Delic Sessions,' a fortnightly series of livestream webinars that will delve in to topics affecting the music industry and how best to deal with them. Each webinar will be hosted by Delic and feature a panel of experts focusing on the inner workings of the music business, uncovering systematic problems and asking how we rebuild towards a fairer future.

Upcoming Delic Sessions will include:
Delic Sessions 002: Where Is The Money Going? (28th July - 17.00-18.00)
Billions of dollars in unpaid royalties lie in mysterious 'black box' accounts all over the world. It's an entire underground economy that nobody in music likes to talk about, not least those profiting from it. In our second Delic Session, we ask: who's holding all the cash? And how can artists claim what's rightfully theirs?

Delic Sessions 003: Welcome to the Age of the Artist (11th August -13.00-14.00)
After the age of vinyl, CD, download and streaming, it's the artist, not the format, that will be at the centre of the next era in music. Power is shifting as technology accelerates. Traditional label deals no longer serve the needs of an independent generation more informed and empowered than ever. Our third Delic Sessions asks what all this means for the future of music.

Delic Session 004: Is This A Man's World (Women in Music) (25th August - 17.00-18.00)
Female artists make up less than 20% of all signed acts, while only 14% of UK songwriters are women. For our fourth Delic Session, former BASCA CEO Vick Bain asks why music's gender gap has remained unchecked for so long, and what can be done to fix it.

Delic Session 005: Is AI taking over (8th September -17.00-18.00)
"As the algorithm takes over, real music community is more important than ever." NTS Radio.
Instant access to an unlimited amount of music has brought about its own challenges. The disposable nature of mass consumption can weaken the bond between artist and fan. Algorithm-based playlists and experiences are no substitute for organic fan communities built around shared values and passions. Human stories behind the music are being lost to instant gratification. AI and automation algorithms can certainly be helpful and advance tech but they can't replace the work musicians and fans put in when it comes to shared experiences through music (on and offline).

Sign up for individual sessions by clicking the links above.

Built by artists, Delic brings together the essential elements of a modern music business. Delic provides a cloud-based digital project organiser, automated rights management and a slick artist profile hub to manage songs, share music and build business.
Related Links
---
Tags
Delic launch Delic Sessions to discuss music industry matters