ISM needs your help! Take part in this quick survey amongst touring musicians to gather crucial evidence for future trade negotiations between UK, EU & other countries
News: 5th February 2020 by Louise Dodgson under Artist Managers, Creative & Branding, Finance, Law & Music Business, Live, Media, Music Publishing, Music Training & Careers, Record Labels, Recording & Production, Selling & Distributing Your Music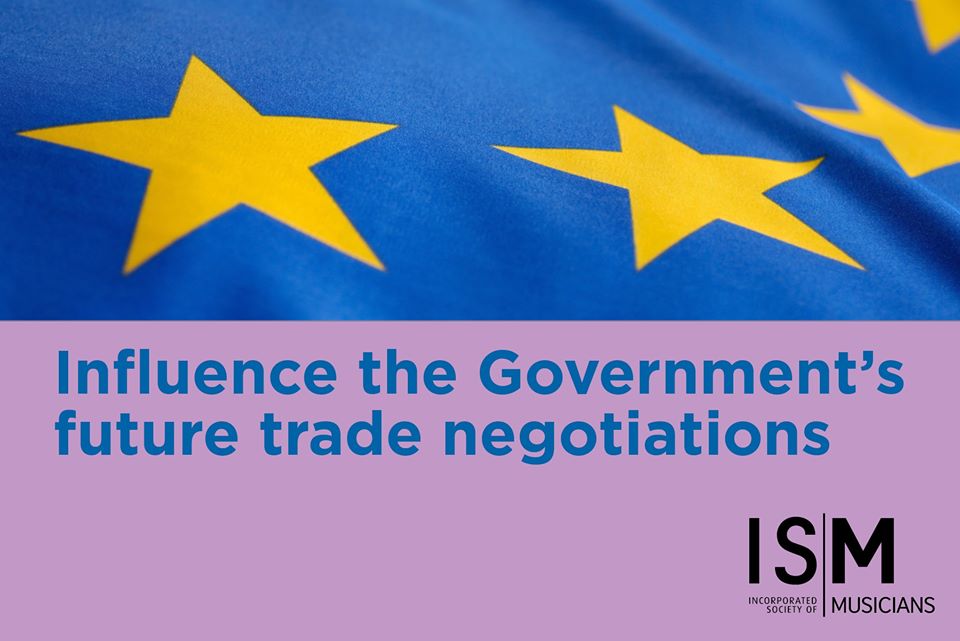 This week the Incorporated Society of Musicians has launched a first-of-its kind survey in order to gather crucial evidence so that musicians have a chance to shape the Government's future trade negotiations between the UK, the EU, and other countries.

In addition to capturing further data on the impact of Brexit on working in the EU, musicians will for the first time be asked about the realities of travelling and working in non-EU countries, in particular the USA, Japan, China and India, looking at everything from mobility and visas, to the movement of instruments and equipment, tax, social security and healthcare.

Please take part & share the survey below, and have your say!



Related Links
https://www.surveymonkey.co.uk/r/WJ7LBVF
---
Tags
Incorporated Society of Musicians launches survey to gather crucial evidence for post Brexit trade negotiations between UK, EU & other countries