Deadline nears for JUMP applications! Open to aspiring music industry professionals to develop innovative ideas & projects
News: 17th October 2019 by Louise Dodgson under Music Training & Careers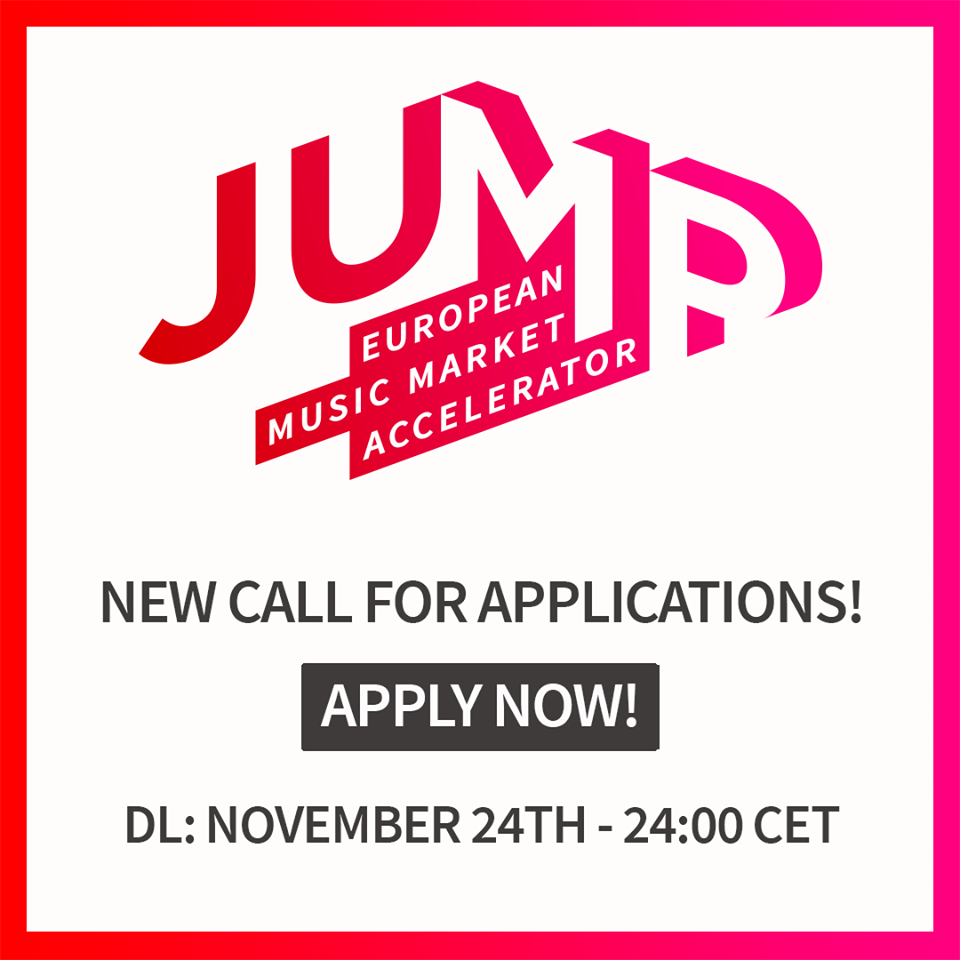 The JUMP programme was created to support music industry professionals in developing innovative new ideas and projects by connecting them to mentors, peers and networks across Europe.

Their application window is about to close, so if you are an aspiring industry professional with an exciting music idea you have until 11pm on 24th November to apply for the 2020 initiative.

Full details can be found via the link below...

Related Links
https://www.jumpmusic.eu/apply
---
Tags
Music industry professionals can apply for JUMP programme to develop ideas and projects