Applications open for Future Bubblers - Year 5!
News: 3rd July 2019 by Louise Dodgson under Music Training & Careers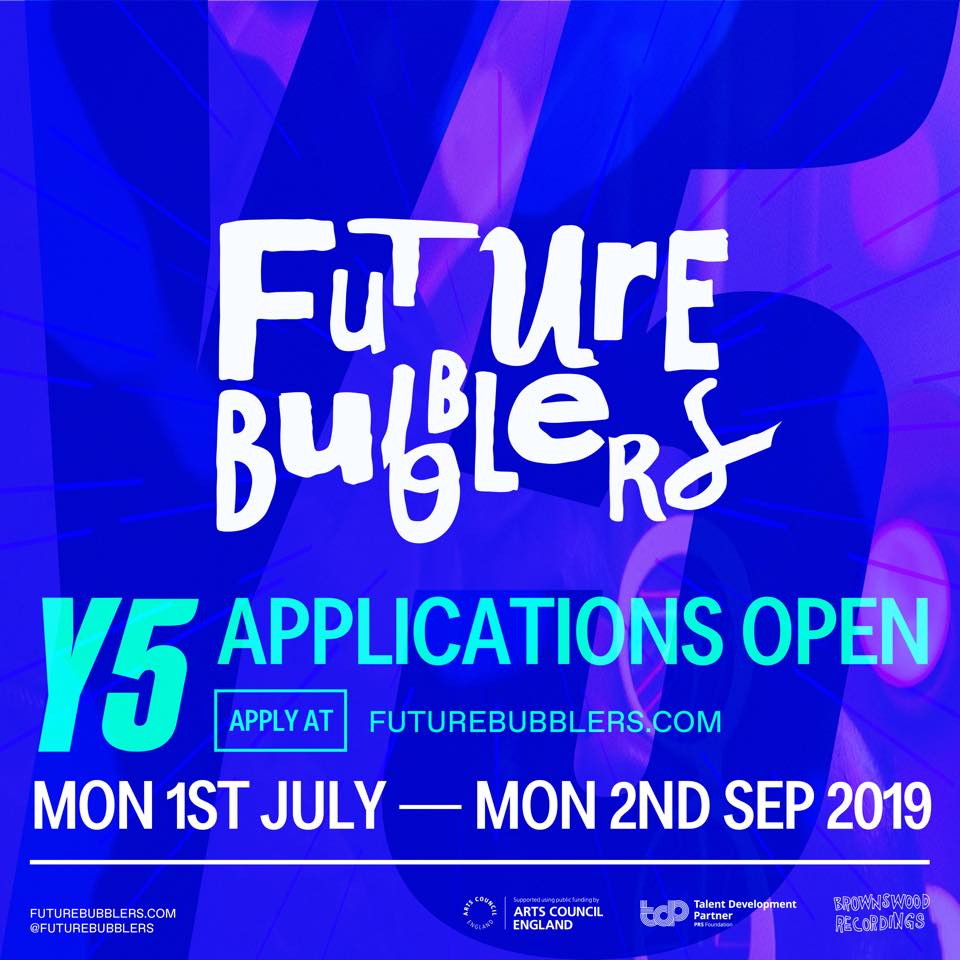 Future Bubblers have opened their mentorship programme for Year 5 and want to hear from you!

The talent discovery and development initiative set up by Gilles Peterson and Brownswood Music, in collboration with Arts Council England, are on the lookout for exciting fresh talent of any genre to provide support, mentorship, opportunities and advice.

You have until 2nd September to apply - check out the website below to see past Future Bubblers and to subit your music...
Related Links
---
Tags
Bands and artists can apply for Future Bubblers