PMT unleash Black Friday discount chaos!
News: 23rd November 2018 by Louise Dodgson under Artist Managers, Creative & Branding, Finance, Law & Music Business, Live, Media, Music Publishing, Music Training & Careers, Record Labels, Recording & Production, Selling & Distributing Your Music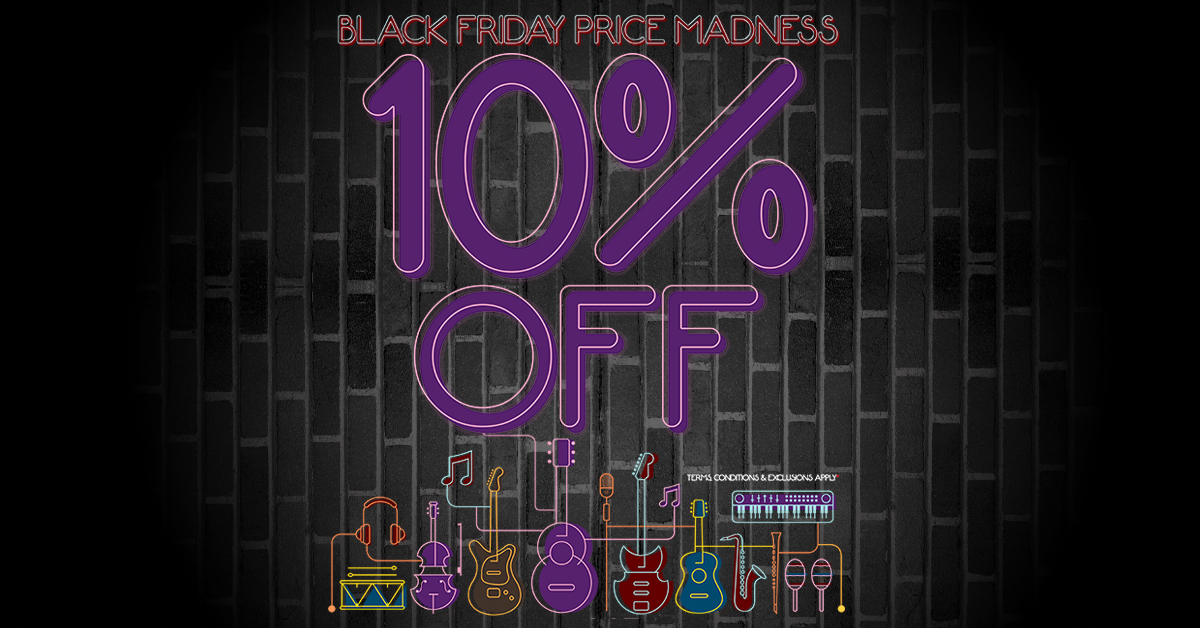 Black Friday Discount! Get 10% Off at Professional Music Technology, the UK's largest Instrument Retailer.

That's right - for a limited time you'll be able to get 10% off almost anything in-stock that costs £299 or more at PMT Stores and online!

Use code "UNSIGNED10" at the checkout to get your 10% off.

Available until Monday 26th November, midnight. Terms, Conditions and Exclusions apply*.

*Terms, Conditions and Exclusions Exclusions on Black Friday Special Offer (10% Off Everything) includes Native Instruments products, Alvarez Guitars, G&L Guitars, Albion, Wharfedale, Landlord Effects, Eastcoast Guitars, TourTech Drums & Accessories, Gift Vouchers, pre-loved items (find the code for 10% off pre-loved below!) and items already in special offers, on sale or deal match. Orders using a discount code cannot be paid for by finance. Items must be in-stock at time of purchase.
Related Links
---
Tags
PMT offer Black Friday discount on musical instruments