Firestone's Road to the Main Stage offers life changing opportunity for emerging artists & musicians
News: 18th September 2018 by Louise Dodgson under Live, Recording & Production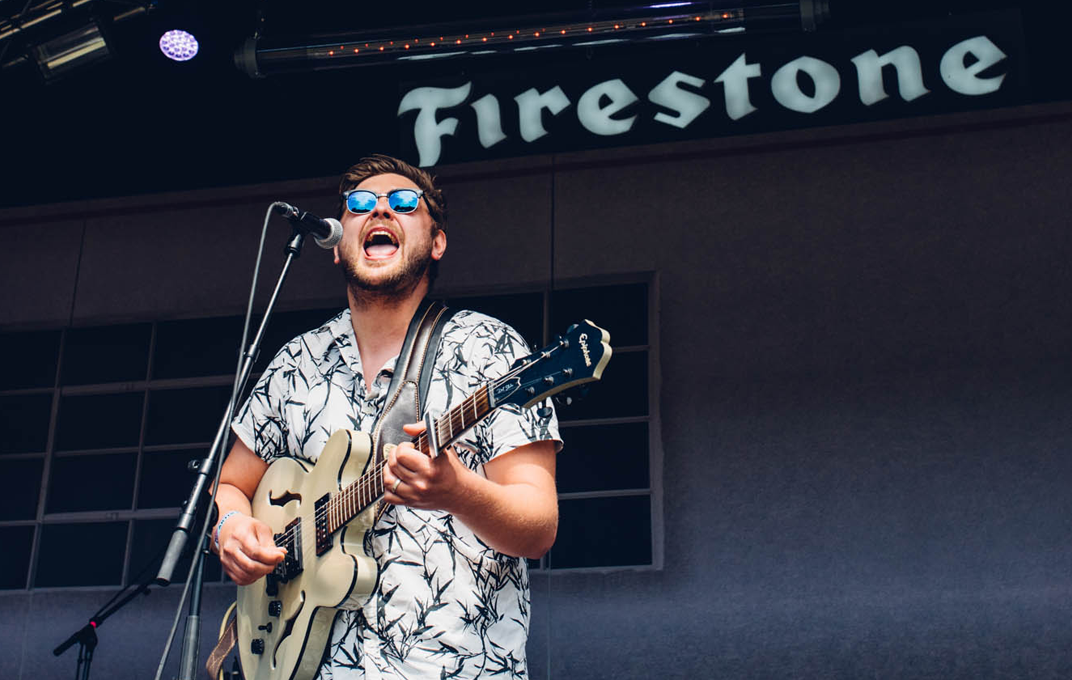 Firestone, the iconic tyre brand, is building on its long-standing commitment to grassroots music, giving talented up-and-coming artists and groups the chance to compete in their Road to the Main Stage competition and win a life changing prize.

Hosted by DJ and new music expert Abbie McCarthy and featuring internet sensation and award-winning country music star, Jade Helliwell, as ambassador, Road to the Main Stage gives unsigned bands and musicians from every genre the chance to get noticed by influential industry figures and the music loving public alike.

Partnering with Orange Amplification, Professional Music Technology and BIMM, unsigned bands and artists have the opportunity to win a prize package in value of £25k. The prize includes the chance to play at a top UK music festival, as well as 2 more high profile live slots at Good Karma Club and the Orange Amplification Anniversary, a VW Transporter for a year, equipment and studio time, all to help artists on their road to the main stage.
Bands and artists can enter via the link below. The deadline is Thursday 4th October.

Partners will then select 6 acts to go forward as spotlighted artists, with the public vote to decide which 3 make it to the Road to the Main Stage final open between October 29th and November 11th. The final itself will be held on November 22nd at the John Henry's in London, with the 3 finalists performing in front of 4 judges who will decide on the winner that evening.

As longstanding supporters of authentic grassroots music, Stuart Attfield, Regional Brand Manager, from Firestone said: "Part of Firestone Live's all-round music programme, Firestone's Road to the Main Stage, is all about championing new music and new artists, giving the opportunity to emerging artists across all genres to have their music heard by industry professionals and the public. Last year's success with Fire Fences, who were able to go on and play at All Points East, is exactly the kind of thing Firestone wants to offer new artists on their road to the main stage, building on our strong music heritage."
Related Links
https://firestone.roadtothemainstage.co.uk/
---
Tags
Firestone's Road to the Main Stage launch competition for unsigned and emerging bands and artists