Momentum Music Fund application deadline nears...and latest winners announced
News: 8th November 2017 by Louise Dodgson under Finance, Law & Music Business, Music Training & Careers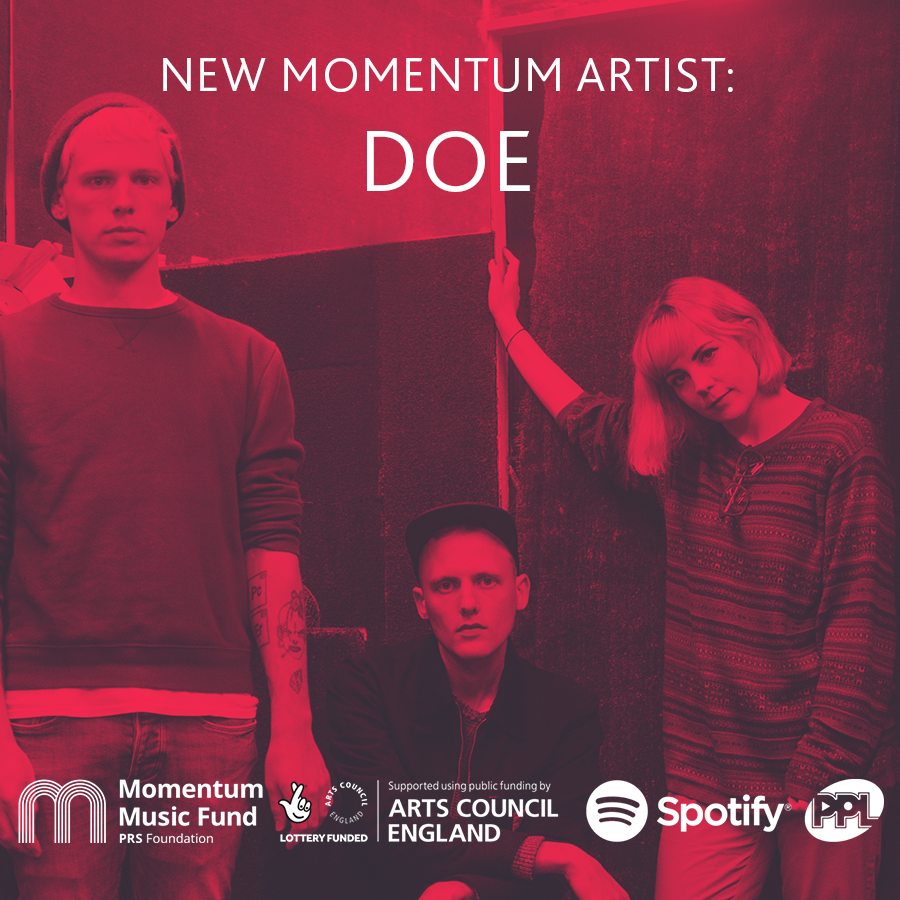 Since 2013 the Momentum Music fund has supported over 200 artists, over 90 new albums and more than 100 UK tours totaling over 650 UK live dates. The 2016 impact report analysing the first 3 years of the fund revealed that every £1 invested by Momentum has generated £7.46 for the UK music industry.

Managed by PRS Foundation, the Momentum Music fund awards grants of £5,000-£15,000 using public funding from Arts Council England and support from PPL. Spotify, the official digital partner on the fund, contributes additional funding and a reward package containing exciting promotional opportunities and a close working relationship between Momentum artists and the Spotify team.
For a full rundown of all the artists supported so far go here, and at The Unsigned Guide we're especially pleased to see our former Spotlight blog stars Doe are announced as one of the winners in the most recent round of funding.

The next deadline for applications to the Momentum Music Fund is 14 November 2017 via the PRS Foundation website below.
Related Links
http://prsfoundation.com/funding/momentum-music-fund
---
Tags
Bands and artists can apply for PRS Foundation Momentum Music Fund