Creative Break wants emerging bands & singer-songwriters for music video initiative
News: 30th March 2017 by Louise Dodgson under Creative & Branding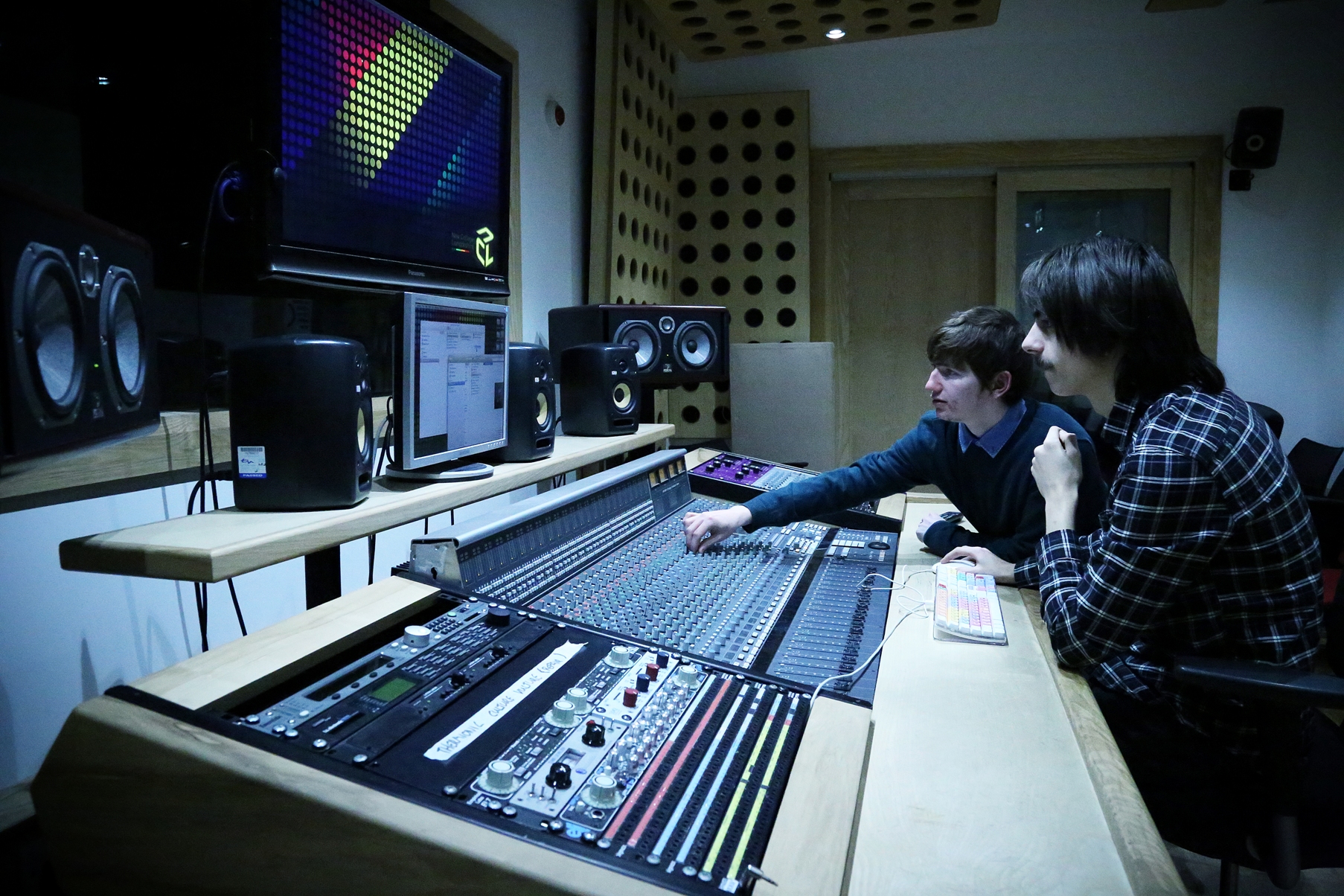 NEW College Lanarkshire is looking for up-and-coming bands or singer-songwriters to take part in its Creative Break initiative.

The innovative project involves students of Sound Production and Television courses creating music videos for 4 selected acts in just 4 days and they are looking for emerging talent who would like to record in state-of-the-art studios at the College's Cumbernauld Campus.
The 4th annual Creative Break takes place from April 18th-21st. Students have previously produced videos for Kill Surrrf, Chris Ashton (who was a contestant on last year's X Factor), Light Arrows, Pioneers of Anaesthetic and Black Swamp Villains.
Almost 40 students from the Faculty of Computing & Creative Industries will have classes suspended to take part in the project. They will be split into 4 teams and tasked with producing an engaging promotional music video.
The musicians involved will record a single with Sound Production students, before going on location with Television students to shoot a video for the track. By the end of the week, the videos will be ready for release and will be posted online.
Lecturer Andreas Jonsson said: "This is a great opportunity for students to work together as a team and test their skills and knowledge. Getting the chance to work with upcoming musicians on an intensive and challenging real-life project is a really exciting challenge. The bands and musicians who take part will also get the chance to work with the creative practitioners of the future and have a single and video produced to a professional standard."
A showcase of all videos attended by everyone involved will take place on the final day of Creative Break.
Interested bands or artists are required to be available daytimes from Tuesday 18th to Thursday 20th April. To apply, please email [email protected] with a biog and links to any online content.
The Cumbernauld Campus's purpose-built recording studios have been professionally designed and house more than £300,000 worth of the latest, industry-standard music technology equipment. The studio complex consists of 3 control rooms servicing 2o studios. The main studio can accommodate a small orchestra while the smaller room can comfortably hold a six-piece rock band.
Applications are now open for Creative Industries courses starting in August, which range from access level to degree qualifications.
To apply visit the website below or call 0300 555 8080.
Related Links
http://www.nclanarkshire.ac.uk
---
Tags
New College Lanarkshire wants emerging bands for Creative Break music video initiative