Roundhouse Rising Sounds wants unsigned artists to work with UK's best music producers
News: 28th September 2016 by Louise Dodgson under Recording & Production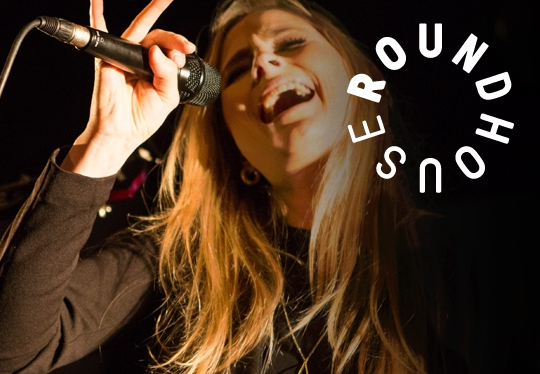 The Roundhouse is calling upon unsigned artists aged 18-25 years for the chance to record a track with a top producer. All you need to do is submit a song by 30th September.
Rising Sounds 2017 offers 12 unsigned artists or bands of any genre of music an exclusive opportunity to shape one of their tracks with a professional songwriter and some of the best music producers in the UK. The selected artists will get a top quality mastered track at the end of the project.
This years top producers will be Kelly Snook, who is a member of the music collective mi.mu gloves alongside songwriter Imogen Heap, Hugh Worskett who has collaborated with the likes of the Crystal Fighters, Rae Morris and Birdy, and Electronic duo One Bit, Joe Murphy and Jonty Howard, have featured on BBC Radio 1 and worked with radio presenters, Phil Taggart and Huw Stephens. And also, Dan Weller who has previously won the Independent Music Award for his production of the music video 'A Flash Flood Of Colour' from the third album by Enter Shikari.
Participants will also get a guaranteed place on their Artist Toolkit Day in December for additional insight and practical advice on how to take their music to the next level and may be included in the line-up of The Roundhouse's leading annual festival of emerging music, Roundhouse Rising Festival in February 2017.
Over the past 7 years tracks have been produced by the likes of Catherine Marks (Kanye West and Wolf Alice), Guy Chambers (Katy B and Mark Ronson) and John Parish (Eels and Tracy Chapman) to name a few.
"It's opened up so many opportunities for me – the Roundhouse is such a well-known venue so it's a great place to start" – Cynikal, Rising Sounds 2015 finalist
Related Links
http://www.roundhouse.org.uk/young-creatives/autumn-2016/rising-sounds-2017/
http://www.roundhouse.org.uk/risingsounds
---
Tags
London Roundhouse calls out to unsigned artists to enter Rising Sounds 2017 and work with the UK's best music producers