Kendal Calling and Off Axis launch revolutionary new concept for live music sector
News: 26th July 2016 by Louise Dodgson under Live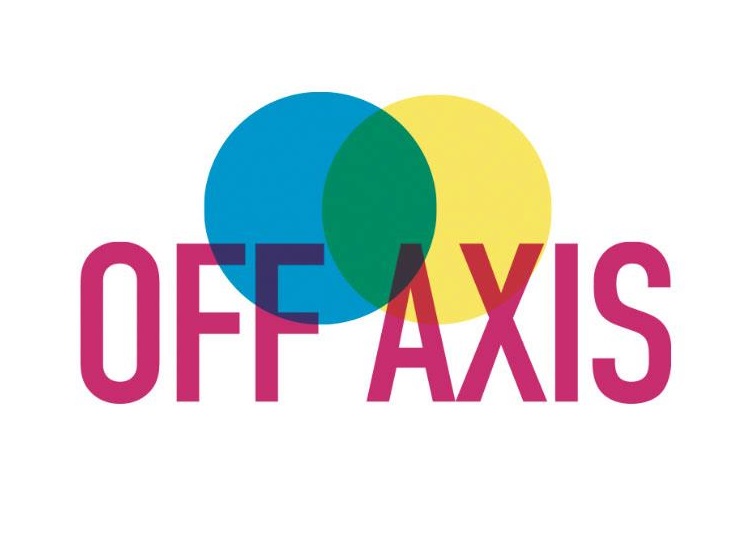 This week, Kendal Calling and Off Axis launch an innovative new partnership for the festival, which takes place at Lowther Deer Park, Cumbria from the 28th–31st July.
In an industry first, the two organisations are working together on an idea which enables the festival sector to stimulate significant activity in grassroots music venues across the country, bolster local scenes, and helps bands to reach new audiences in more places than ever before possible.
For the initiative Kendal Calling is providing a platform for artists from 30 different towns and cities across the UK to perform at this summer's festival. These artists are part of the Off Axis network and have 'earned' their performance slots by agreeing to host one another at subsequent gigs in their respective hometowns over the coming year.
The idea feeds into the broader Off Axis network, which, since it's full launch in March 2015, now includes bands from 67 towns and cities across the UK, and has already created over 200 exchanges.
Founder of Off Axis, Jeff Thompson explains: "The idea for Off Axis came from the challenges faced by emerging artists trying to find meaningful and successful shows outside of their hometown. We were working with bands in Manchester that were selling 2 or 300 tickets for local shows, and yet they'd be struggling to get a decent gig 50 miles away in Leeds. The reasons were obvious too, 200 fans in one city aren't much use to a promoter elsewhere, and for the kind of bands we were working with their name alone wasn't going to draw a crowd in a place they'd never been to before. Equally though, we were working with bands from Leeds, and other cities, facing the same issue so we set about putting together gig swaps."
The idea for the Off Axis network grew from there, with a number of rules and mechanisms introduced to enable the system to expand.
"The initial goal was to increase the circulation of bands around the country, to get them into packed venues, in front of relevant audiences in places they'd never played before, and provide a means for them to start building national fanbases. Gig swaps are a great solution for that, but that idea in itself isn't necessarily scalable, it's limited to who you know, or get to meet along the way, and it can be pretty unreliable. Instead we developed a system where bands could earn credits by hosting out of town bands at one of their hometown shows, and then spend these credits to secure support slots with bands in other towns and cities. As a result exchanges don't need to be straight 'one for one' swaps, and that opens up the opportunity to work with bands, and get meaningful shows, pretty much anywhere in the country. So, as an example a Manchester band might host a band from Leeds at a show, and then use the credit they earned doing so to play a show in Edinburgh."
The system is free to use, and is based around a website where bands can list shows at which they have a support slot available, find gigs in new places, view profiles to check an artist will be relevant to their audience, and also keep track of their credits. The bands involved are vetted, to ensure that all the shows produced are of a certain standard, and to maintain a level of trust, which is crucial as the majority of the bands working together will never have met before the gigs themselves.
An important benefit of Off Axis is that it opens up almost every town and city in the country as a viable touring destination, since an audience in Walsall or Dunfermline is worth just as much in the system as one in Manchester or London. Hence, the system has not only seen bands secure successful debut shows in big cities (with visiting bands playing at sold out shows at the likes of Band On The Wall (Manchester - 320 cap), and the Leadmill Steel Stage (Sheffield - 250 cap) but also bands from Glasgow playing in Grimsby for the first time, Hastings and Wrexham bands visiting Chester, and Manchester and Stockton bands making debut performances in Derby.
This new initiative with Kendal Calling has been made possible with the support of Arts Council England, The Musicians Union and Wigwam Acoustics, and represents a significant next step for the development of Off Axis. It builds on the idea that bands can earn opportunities by working together to create more activity in their local scene, and just as importantly it provides a mechanism for festivals to help stimulate regional scenes, and to get great bands playing in front of new audiences all across the country, throughout the year.
"This partnership with Kendal Calling is fantastic for us. First of all it provides a huge stimulus for activity in the network, since we've asked all the bands involved to host at least two other bands in return for their festival slot, so we'll be seeing a minimum of 60 new exchanges coming into the system as an immediate result. But it doesn't end there; other bands in the system will have to add more support slots in order to earn credits to take advantage of these newly generated opportunities. The ripple effect is huge, so even though the festival itself only spans a few days we'll be seeing hundreds of exchanges, all over the country, and all throughout the year, as a direct result. It really is an exciting development for us, and one that will hopefully help us to contribute to a stronger and more vibrant grassroots music scene in the future."
Kendal Calling's Festival Director, Andy Smith added: "When we first met with Off Axis and heard about the network, we had to be involved. It's a great way for an artist to organically grow a fanbase across the UK, and also to encourage proactivity in putting on their own shows. And once the list of artists came through I was blown away by the quality, which made it even more of a no-brainer. We're really pleased to be working with Off Axis and to be able to give these hard-working emerging acts a platform at Kendal Calling this year."
Bands involved in the Kendal Calling / Off Axis festival initiative include Ded Rabbit (Edinburgh), Liberty Ship (Sheffield), Kelvin (Glasgow), Where Fires Are (Leeds), Dorey The Wise (Hastings), New York Tourists (Blackburn), Colour (Liverpool) and Signals (Southampton).
Related Links
---
Tags
Off Axis and Kendal Calling launch new initiative to help emerging bands from across the UK play festival stages