8 Effective Strategies to Sell Your Music Online
News: 12th July 2016 by Louise Dodgson under Selling & Distributing Your Music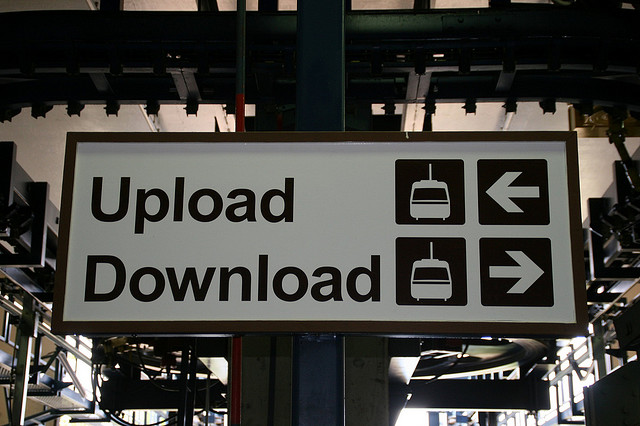 For the average artist who finds it difficult to sell his/her music (hint: this is most artists) in the age of Spotify and Pandora, any attempts can often feel like a waste of time.
Below are 8 effective ways to make the most of your online merch store, digital music presence, and your relationship with die-hard fans. The following tips are not only useful, but when done right can lend themselves to a significantly greater income, a larger online presence, and stronger engagement with your fans.
1. SELL DIRECT THROUGH WEBSITE
Let's start with the most obvious one. If you have an album you should have a way for fans to purchase that album through your website. Absolutely no excuses! There are an unlimited number of ways to sell your product online. Bandzoogle even has a clean and simple commission-free store feature available with all of their plans.

2. PRE-ORDERS
For fans, there's something special about being able to order an album before it even exists. It makes them feel like they're ahead of the game. You can sell pre-orders of physical and digital albums directly through your website, and iTunes also allows you to sell digital pre-orders with the option of rewarding fans with an advance single. The digital music lover and superfan often won't pass this up.
Pre-orders don't only increase sales, but they help you generate more buzz through excited fans who willingly hype up the release. No doubt, the average fan that gets your album before it comes out flaunts him/herself as your biggest fan. It's great advertising!

3. SALE PRICING
Sale pricing and pre-orders run in the same camp. Take advantage of holidays, special occasions, and special limited-run items on your store. Selling hoodies during the winter months? Offer discounted albums for anyone who buys a hoodie. Valentine's Day? Sell your album of love songs for 50% off. Include it with an order of flowers for someone special.
Ok, that's a lot of work, and probably takes some coordination with your local flower store; but you get the point! Get creative. Come up with cool ideas that keep your fans engaged!

4. DISCOUNT CODES


These are great...especially for new subscribers. Let's say a bunch of people joined your newsletter at a show. Send a note out the next day welcoming new subscribers to your email list with a code for a discount on your album in case they "forgot" to buy it at the gig. Sometimes people "forget". Others are simply on the fence and need a little extra incentive to push them over.
5. YOUTUBE
Most people don't see YouTube as a resource for selling music. In fact, most artists think of YouTube only in terms of royalties. But your YouTube videos are simply business cards.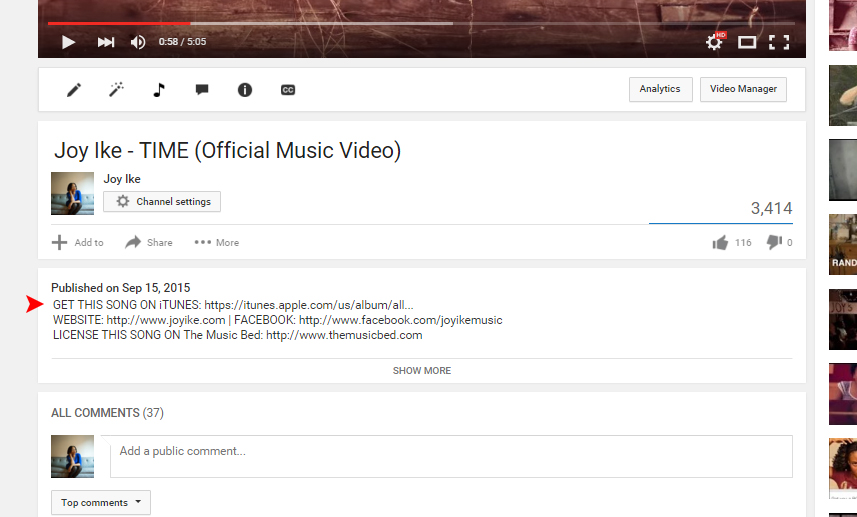 Whether you're dropping a single, promoting a new album, a live cut, or a music video, make sure you insert a link to your website and iTunes encouraging viewers to get that specific song or album.

6. PHYSICAL & DIGITAL BUNDLES
If you have more than one product, you should be bundling. If one album is $12, then 2 should be $20. 3 should be $25.
You make less money per album, but you sell more product...ultimately generating more income. You can also offer digital bundles by pairing download cards with physical product like T-shirts, bumper stickers, and other items.

7. BACK CATALOGUE DEALS & BUNDLES
Everyone has that first album that they absolutely hate. Y'know the one under your bed that you're way too embarrassed to let out? Mine's in the basement. BUT trust me when I say, people love that kind of stuff.
When you pull out merchandise from 10 years ago, or from before you ever began playing out, your fans will eat it up. They understand - it's from the early days, you probably sucked, and you even recorded it on an a cassette player. But give it a try and let the cat out of the bag. During Christmas or some special occasion, put this material out and see what happens.
NOTE: this is is probably most effective if you've been playing out for a while (maybe 5-10 years) and have developed a strong and committed fanbase. They've been following your career and will truly appreciate seeing how far you've come.

8. MAILING LIST


I've already referenced your mailing list a couple times in this post, but it's true that your newsletter is the single most important tool for generating income. Email marketing is 40 times as effective as Facebook and Twitter, combined. Artists, writers, corporations, organizations...they all use it.
Fans who are continually reminded about upcoming shows, upcoming releases, and your career in general, will be your greatest supporters. Always include links to your Online Store, iTunes, Bandcamp, YouTube (and anything else you use) in your newsletter. Don't take those links for granted. People see them.

This guest post by Joy Ike originally appeared on the Bandzoogle Blog. Bandzoogle makes it easy to build a beautiful website for your music. The all-in-one platform features powerful design options, hundreds of mobile-friendly themes, commission-free music, merch, and ticket sales, built-in mailing list, integrations with social networks, and more.

Joy Ike is a full-time singer/songwriter based out of Philadelphia, PA. She is also the founder and primary writer for Grassrootsy, one of the most-read music business blogs on the internet. She believes the greatest tragedy in the world is having a talent and keeping it to yourself.
Related Links
---
Tags
Tips and advice to sell your music online