Applications open for Brownswood's Future Bubblers Music Discovery Programme
News: 8th July 2016 by Louise Dodgson under Artist Managers, Music Training & Careers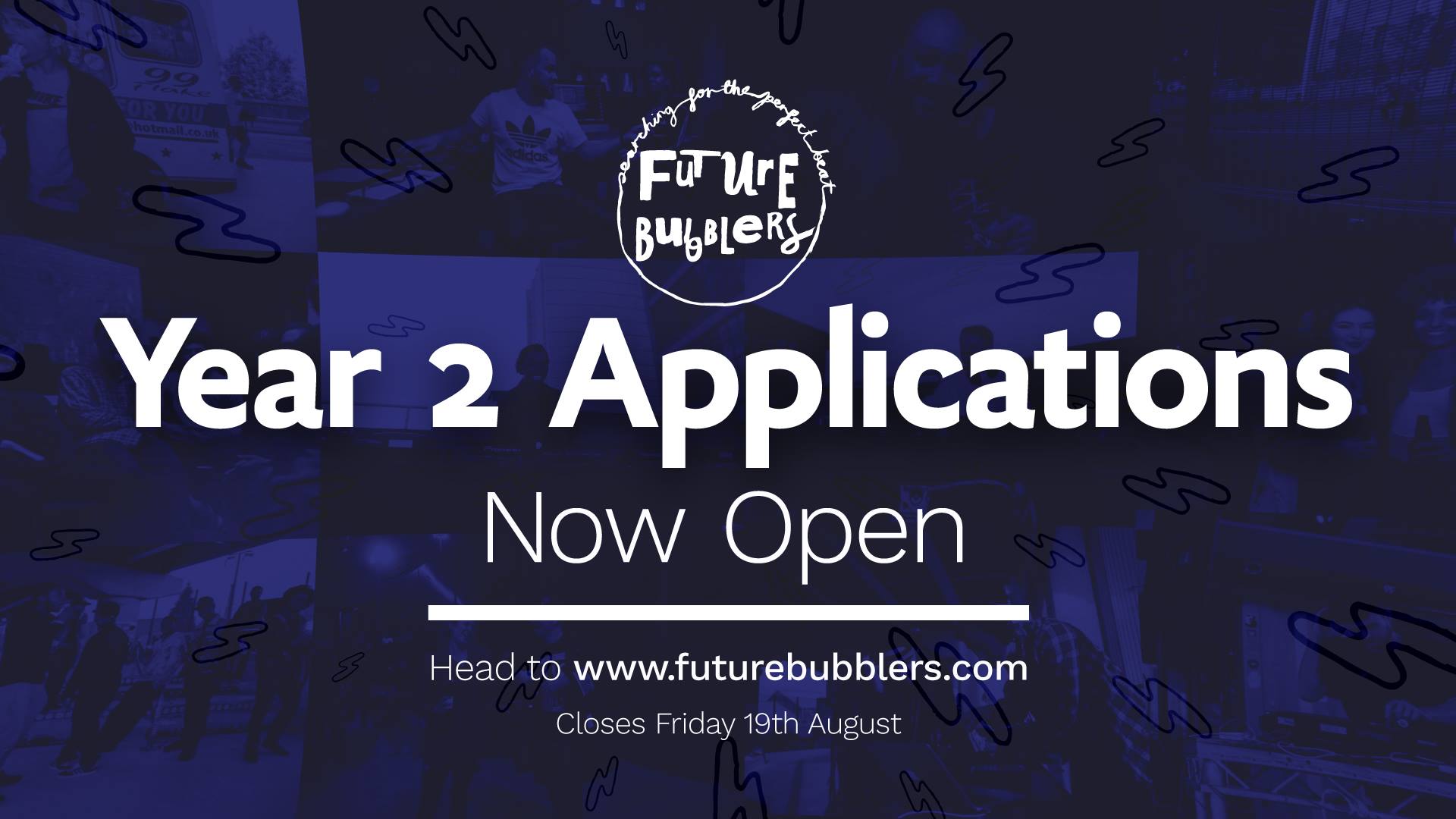 Applications are now open for the second year of the national music talent discovery project, Future Bubblers. Gilles Peterson and the Brownswood team are once again on the lookout for 10 of the country's most exciting and innovative music creatives producing sounds in tune with their ethos: 'outside the box', crossing genres, continents and eras of influence.
The successful Bubblers will be part of a year long journey, one that is tailored to their individual needs, reflecting who they are, the music they make and where they want to be. They will be paired with a music industry mentor chosen specifically for them, receive creative development and business insight and promotional assets, all helping them build the self-confidence towards achieving their own artistic ambitions. The Future Bubblers programme will unlock doors, promote creative freedom without commercial pressure and help artists to develop skills and flourish locally. It's an extension of a musical ethos developed over many years by Gilles and the team.
Applications close on Friday 19th August 2016 and the Year 2 candidates will be announced in October. Future Bubblers is open to music creators from across England.
Proud to offer a "no barrier opportunity" the team have devised an application process that is simple and accessible and will avoid the often off-putting convoluted and complicated demands of similar schemes.
1. "So You Want to Be a Future Bubbler?"
A really simple online submission form - all that's needed is a SoundCloud or YouTube link, with some very basic information.
2. "So You Want to Recommend a Future Bubbler?"
Each year the programme chooses 2 focus cities where the team bed into local scenes and work with local music organisations; Sheffield and Hull have been chosen for 2016. Future Bubblers works with the understanding that not every exciting new music talent has the resources or confidence to put themselves forward for this opportunity, therefore partner organisations in the cities can make recommendations on behalf of potential Future Bubblers. This is a unique part of the process.
3. "Old School Demo -Drop Off"
From July, select partner organisations in each of the Year 2 focus cities will be ready with amazingly designed demo-drop off boxes, waiting for potential applicants' CDRs, USBs or however they want to kick it. Applicants will fill out a short demo submission form and post into one of the wonderfully futuristic demo post boxes designed by creative talent Josephine Chime. This is all about encouraging people to engage with music, talk about it and see value in it. Current Year 1 Bubbler Snowy made his moves to the Future Bubblers scheme via a drop-off box. The "On-Road" section of the Future Bubblers website will have details of where to find these boxes in each city.
"The Year 1 Bubbler's have already been making really exciting moves and massive progress", said Gilles Peterson,"I'm sure Year 2 is going to bring in a new group of Bubblers just as full of music magic and potential."
Year 1 Bubbler, Revenu, added: "Becoming a part of Future Bubblers has helped me build confidence in my work, which can be difficult when you don't have much to show for it in the early days of 'being an artist'. The experience so far has been tailored to my own creative vision; there's no pressure to make something that will 'fit' as whatever I create Future Bubblers find fellow artists/labels that it would sit with. A bunch of music I wasn't sure what to do with, now feels like a more focussed path, and it's such a great feeling when you find out artists that inspire you approve. "
Future Bubblers is an Arts Council England National Portfolio Organisation, with additional support from PRS for Music Foundation and Help Musicians UK. Check out the link www.futurebubblers.com for more information and the latest updates.
Related Links
http://www.futurebubblers.com/
---
Tags
Aoplications for Future Bubblers competition run by Gilles Peterson open to emerging bands and artists