WOW! It's The Unsigned Guide HALF PRICE summer spectacular sale!!
News: 31st July 2015 by Louise Dodgson under Artist Managers, Creative & Branding, Finance, Law & Music Business, Live, Media, Music Publishing, Music Training & Careers, Record Labels, Recording & Production, Selling & Distributing Your Music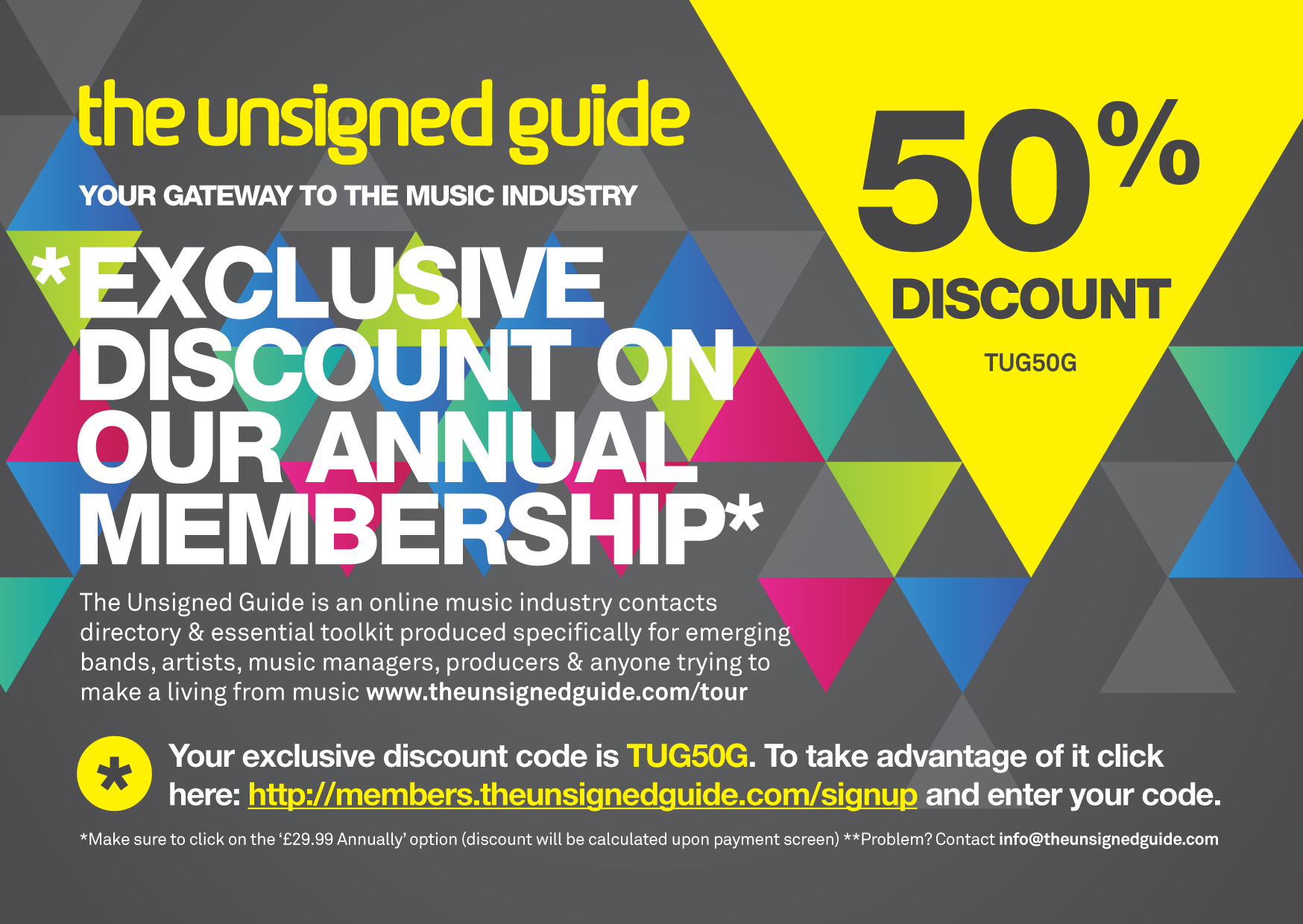 OFFER NOW EXPIRED!


We're tired of waiting for summer to properly arrive so in a bid to bring it about & get everyone in a brighter mood, we're offering our BIGGEST DISCOUNT YET!!

Save 50% on an annual subscription to The Unsigned Guide and dive into our directory of all the UK music industry contacts you could ever need for just £15 (RRP £29.99). We have never before offered such a generous discount on our services so you really don't want to let this pass you by!

To claim this fantastic 50% saving, just use code OFFEREXPIRED at checkout. Remember, this special offer will expire at midnight on Thursday 6th August.

An annual subscription to The Unsigned Guide will give you access to more than 8,700 music business contacts ranging from artist managers, record labels, festival organisers, venue and gig promoters, radio stations, producers, music publishers and loads more!

As well as unlimited access to the directory, as a member you will also be able to submit tracks for consideration in our monthly Spotlight blog, championing the best music our members have to offer. Your track, as part of our Spotlight blog selection, is forwarded onto a list of influential music industry professionals who we've nurtured a strong relationship with over the years. Ranging from contacts at major & independent record labels, PR companies, new music blogs & magazines, radio DJs & producers, established gig promoters, managers, music publishers and sync agencies, plus festival and event organisers.
They guarantee to listen to your music… so who knows what opportunities may arise!

Have a look at our quick video all about The Unsigned Guide if you want to know more...
Related Links
http://members.theunsignedguide.com/signup
---
Tags
the unsigned guide, music industry directory, music contacts, music business directory, discount code