Discounted early bird tickets available for Music HubTalks in Leeds
News: 16th June 2015 by Louise Dodgson under Artist Managers, Music Publishing, Record Labels, Selling & Distributing Your Music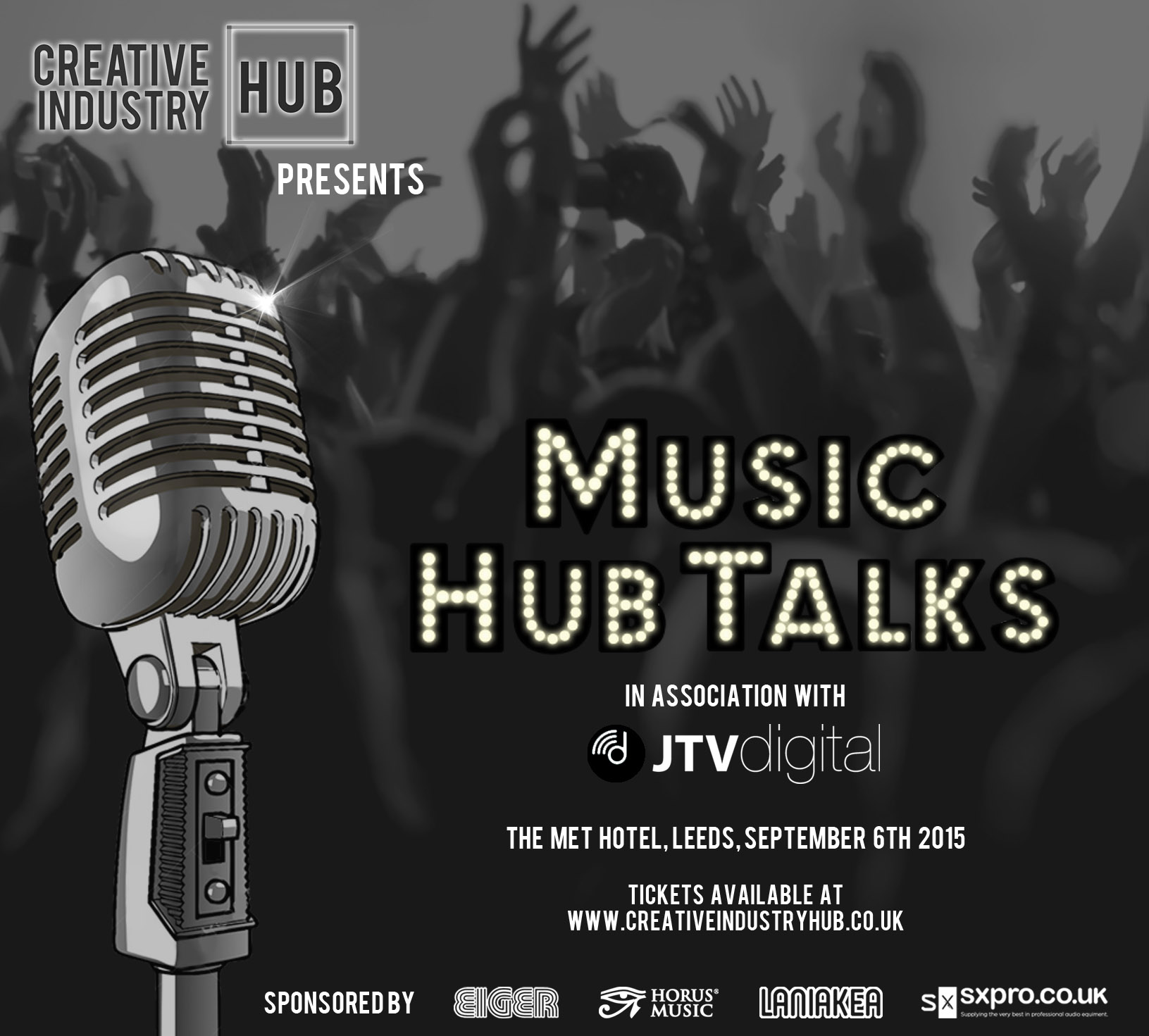 We've teamed up with Creative Industry Hub to offer you a limited 10% discount on early bird tickets for Music HubTalks in Leeds, which takes place on September 6th at the Met Hotel in Leeds. All you have to do is visit the link below and enter promo code: UnsignedGuide to claim your discounted early bird tickets.
About the Event
Music HubTalks is a fun, inspiring and cutting edge music industry event held by Creative Industry Hub which invites some of the UK's leading music industry experts to speak on their experience, inspire you and deliver the latest industry insights and trends.

Networking
The event covers a wide range of topics, where they also offer networking sessions during interludes, allowing you to meet other music professionals and helping you to increase your connections. And, they invite a wide range of music companies to exhibit and showcase their brands in a warm, relaxed environment.


Who's Confirmed?
Jason Perry (Grammy winning international songwriter and producer/lead singer of the rock band 'A'), Paul Conroy (former president of BMG Chrysalis Records and Virgin Records), Jon Skinner (CEO of Music Gateway), Rory Bernard (Chairman at SynchTank) and Pete Downton (CCO of 7Digital) will speak on a wide variety of subjects.

Sponsoring & Exhibiting
Music HubTalks is being held in partnership with JTV Digital. Eiger Studios will be sponsoring and exhibiting at the event alongside Horus Music, the global music distribution company, SX Pro, a pro audio retailer based near London, and Laniakea Music, the artist-focussed YouTube Multi-Channel Network.

Do not miss out on this amazing opportunity to learn from music industry leaders and network with other music professionals whilst engaging with the hottest music brands.

Get Your Ticket Now!
Simply visit the link below and enter promo code: UnsignedGuide to get 10% off early birds tickets.
Related Links
http://creativeindustryhub.co.uk/events/music-hubtalks-september-2015/
---
Tags
music hubtalks, music industry seminar, music business, music industry panels, music industry networking, jason perry, music gateway, synchtank, 7digital