Spotify unveiled as Momentum Music Fund's digital partner
News: 22nd May 2015 by Louise Dodgson under Finance, Law & Music Business, Music Training & Careers, Selling & Distributing Your Music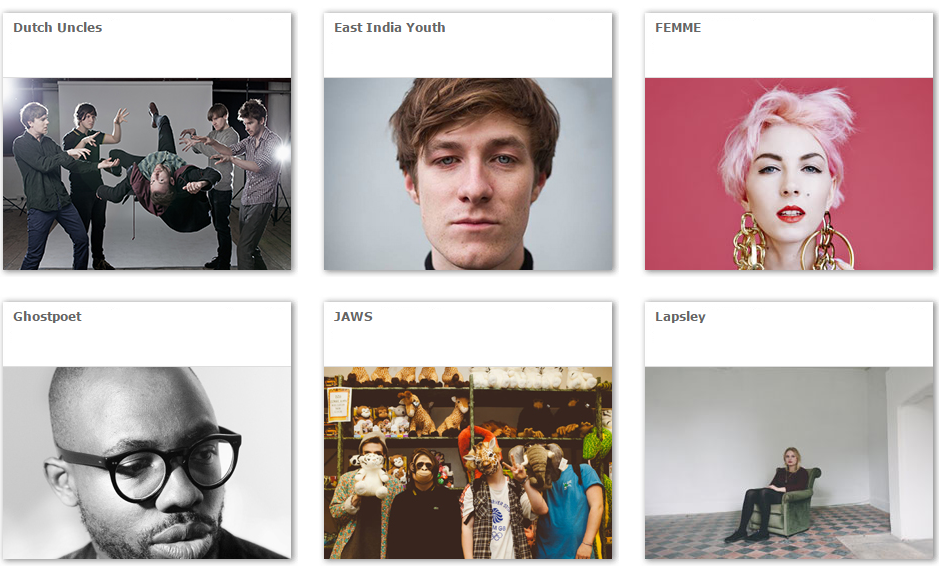 PRS for Music Foundation and Arts Council England have announced Spotify as the Momentum Music Fund's exclusive digital partner.
Launched in May 2013, Momentum provides vital financial support to help talented artists and bands - offering career-boosting grants of between £5,000 and £15,000 at a crucial time in their professional development.
The Arts Council England fund, which is managed by PRS for Music Foundation, has already benefitted 68 of this country's most exciting artists in these first 2 years - helping support 46 albums and more than 50 UK tours. Given the unprecedented demand and an increasingly high standard of applications, both Arts Council England and PRS for Music Foundation doubled their investment in the fund for 2015-16.
Spotify's involvement will further extend Momentum's impact, with an additional funding contribution, alongside a reward package containing exciting promotional opportunities. Momentum artists will enjoy a close relationship working with the Spotify team and will benefit from access to tools, features and best practices that will enable them to connect with Spotify's 60 million active users across 58 markets globally.
Announcing the partnership at Liverpool Sound City, Joe Frankland, Industry Fund Manager at PRS for Music Foundation, said:
"This is a game changing development for Momentum. The demand so far from artists has been off the scale, but the level of Spotify's involvement will massively enhance what the fund can deliver."
Bryan Johnson, Spotify's Artist Ambassador said: "We're very pleased to be partnering with PRS for Music Foundation and the Arts Council England on the Momentum Fund. This is another example of how Spotify is committed to investing in emerging artists by providing promotional value and expertise, as well as financial assistance. Artists are at the heart of what we do here at Spotify, and we hope that our contribution will allow all those involved in the Momentum Fund to take the vital next steps in their careers."
Sir Peter Bazalgette, Chair, Arts Council England said: "Partnership is essential to the vigour of the arts and cultural sector, and organisations and artists are increasingly discovering the value of linking with commercial partners. As we know, digital platforms are an essential tool for new artists, enabling them to connect with their existing fan base whilst exposing them to wider audiences. This partnership with Spotify will further increase the benefits and support that artists receive from the Momentum Music Fund."

Here Ghostpoet explains how the Momentum Music Fund was crucial in the making of his third album, Shedding Skin...

Related Links
http://www.prsformusicfoundation.com/Funding/Momentum-Music-Fund
http://www.prsformusicfoundation.com/Funding/Momentum-Music-Fund/Success-Stories
https://www.youtube.com/watch?v=iPKTe6GCxVU&feature=youtu.be
---
Tags
momentum music fund, spotify, digital music, ghostpoet, emerging bands, emerging artists, music funding, music grants