20% discount on tickets for AIM's Sync Licensing Conference...
News: 5th December 2014 by Louise Dodgson under Artist Managers, Finance, Law & Music Business, Music Publishing, Music Training & Careers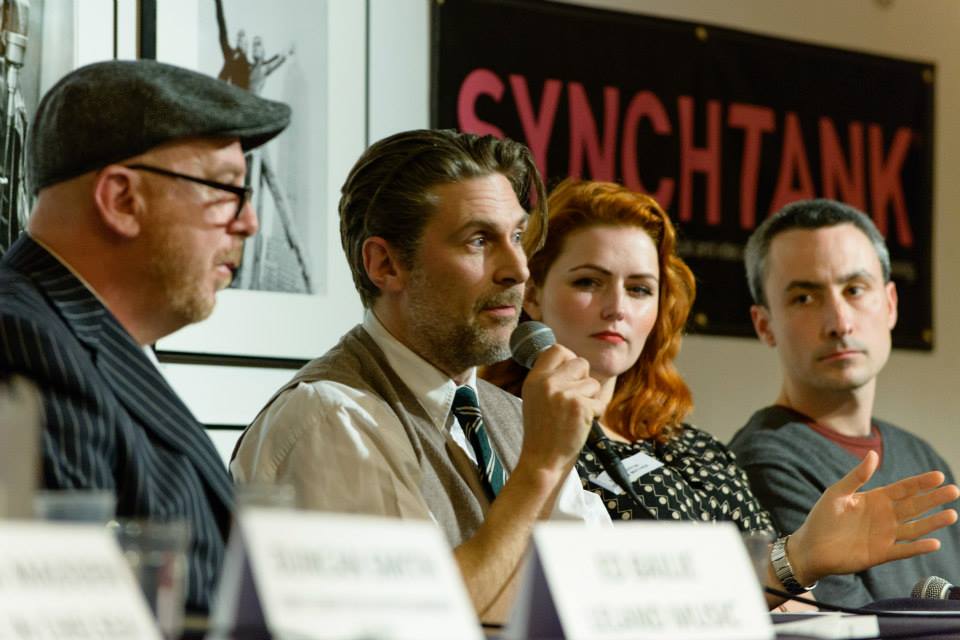 AIM's annual sync licensing master class is returning to London on 26th January 2015 with a host of top industry figures from the worlds of TV, film, advertising and games lined up to speak. Users of The Unsigned Guide can get 20% off the ticket price, so what are you waiting for?!
The evening will open with a special keynote interview with Frankie Pine, music supervisor on Nashville, Ugly Betty, The Newsroom and Brothers & Sisters. Frankie's career as one of the top music supervisors in the industry has also seen her work on top Hollywood movies including Oceans 11, 12 and 13, Traffic and Magic Mike.
A panel discussion on synchronisation licensing will follow the keynote, exploring how to get independent music on TV, adverts, film and video games. Debate will cover the following areas:
- The process involved in placing a track
- What makes a track 'sync-able'?
- What can labels do to improve their chance of achieving sync licences for their artists?
- What types of deal can be done? What kind of figures are involved?
- How is the sync licensing business changing?

Panellists Confirmed Include:
• Kate Young, Soho Music Group (Music Supervisor for ads)
• Sarah Bridge (Music Supervisor for ads, films & TV)
• Kirsten Lane, Right Music Limited (Music Supervisor for film – About Time, Shaun of the Dead, Love Actually)
• Lynden Campbell, Domino (Head of Synchronisation)
• Iain Cooke (Music Supervisor for TV – Call the Midwife, Waterloo Road, Misfits)
• Frankie Pine (Music Supervisor – Nashville, Brothers & Sisters, Ugly Betty)
The panel, chaired by Simon Raymonde of AIM member label Bella Union and Cocteau Twins, will then take part in a listening session, with 10 tracks played and discussed from those submitted by audience members. Panelists will consider the sync suitability of the tracks and offer general advice to the labels on syncing the tracks. The evening will end with networking drinks.
The event will be held from 5.15pm-10pm on 26th January 2015 at Proud Camden, The Horse Hospital, The Stables Market, Chalk Farm Road, London, NW1 8AH.
Tickets for this event are now available from the link below. Unsigned Guide users can claim 20% discount off the non-member ticket price with the code 'SYNCDEAL'. Tickets are £33 (inc VAT) for AIM members, £72 (inc VAT) for non-members. Refreshments are included in the ticket price.
This event will sell out so BOOK NOW to avoid disappointment!
Related Links
http://www.musicindie.com/sync2015
---
Tags
aim sync licensing conference, association of independent music, music sync, frankie pine, music placements, music industry event, music business convention, music panels