Get to grips with the music industry at The Manchester College
News: 12th September 2013 by Louise Dodgson under Artist Managers, Music Training & Careers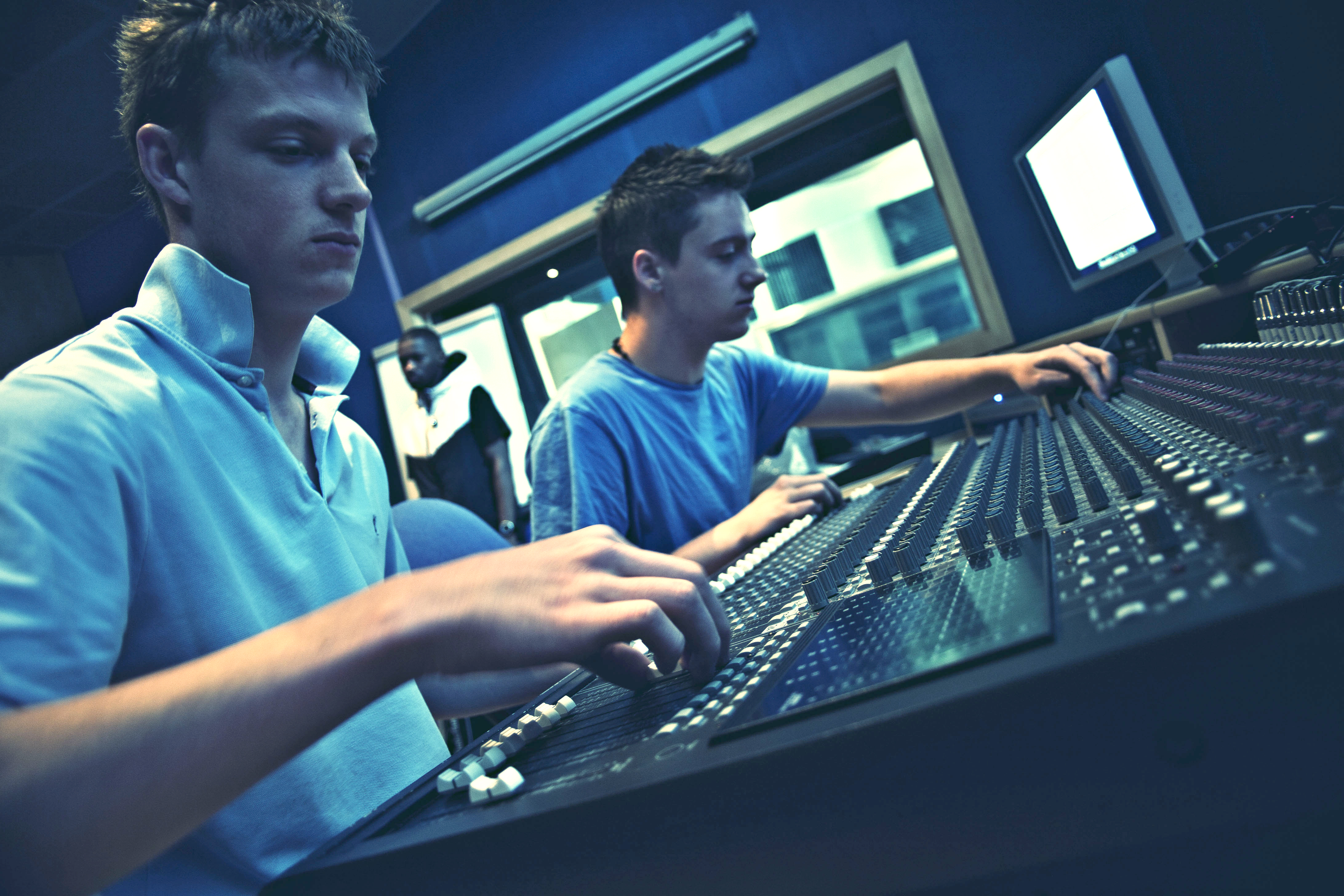 If you fancy a career in the music business, it's not too late to get a solid grounding on the inner workings of the music industry. There are places left on The Manchester College's Level 3 Diploma in Music Industry course due to start on 23rd September at their Openshaw Campus. You'll have to get your application in ASAP, but then you could be soaking up knowledge and experience about the music industry with a Diploma in sight at the end of your studies!
Take a look at the details below for more info about their course, and if you're interested in getting involved, get in touch with Samantha Kynaston via her email -
[email protected]
The Level 3 Diploma in Music Industry course will provide you with an academic grounding in the music industry from developing a product as part of entrepreneurial studies to planning a national tour.

This is a faced pace course which reflects the nature of the industry. Through study in the field you will develop a range of skills and knowledge enabling you to find employment within the music business and/or progress on to the Level 4 Music Industry Management foundation degree.

The course has been designed to maximise studies within one year so you are equipped to gain employment in the music industry and creative fields as well as progress to higher education within the field.

The course has contacts with local, national and international organisations and this underpins all elements of your studies. You will have ample opportunities to develop your own projects and ideas, getting access to our brand new purpose built studio and rehearsal suite so you really can turn all your ideas into reality.

Classes are a combination of lectures, seminars, one-to-one tutorial and real life projects. Guest lectures, industry visits underpin all of your studies.

The course modules studied are:
- Entrepreneurship,
- Industry background,
- Event management,
- Concert production,
- Business planning,
- Working as a freelancer,
- Listening skills,
- Marketing and promotion,
- Specialist subject investigation,
- Music and culture
- Live real life project

You are assessed through module assignments including written reports, presentations, research and creative portfolios. All assessments on the course are based in the music industry and as far as possible you are placed in scenarios, which reflect the exact nature of the music industry and creative fields.

There is a progression route available on to the Level 4 foundation degree in Music Industry Management within the department and you also have the option of completing a BA Honours degree at the University of Salford.
Entry requirements include 5 GCSEs at A-C however, candidates who can demonstrate experience within music industry backgrounds but do not have the stated GCSEs are encouraged to apply - employment and industry skills you possess will be taken into account.
Plus if you are on a low income and aged between 19 and 24, there is the potential that your course fees will be either partially or fully funded – so get in touch today!
Related Links
http://www.themanchestercollege.ac.uk/adults/courses/level-3-diploma-music-industry-0
---
Tags
the manchester college, level 3 diploma in music industry, music business, music education, music industry training, music courses