AIM announce next AIM Social with Distiller Records & One Little Indian
News: 30th April 2013 by Louise Dodgson under Finance, Law & Music Business, Record Labels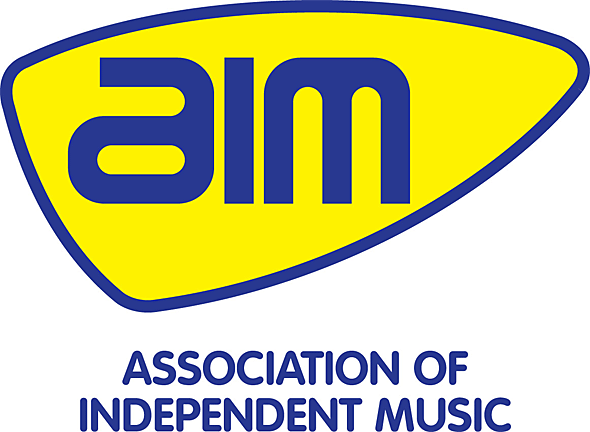 22nd May 2013, East Village, London
AIM is excited to announce details of the next 'AIM Social', the monthly gathering for the independent music community. The fifth AIM Social of 2013, 'Distiller Records meets One Little Indian' is set to take place on 22nd May 2013, returning once again to London's East Village venue.
May's AIM Social will see Distiller Records home to Funeral For a Friend, Sound of Guns and The Ramona Flowers, going head to head on the decks with One Little Indian, who's current roster boats artists such as Bjork, The Computers and Dan Sartain. The night promises a unique mix of music from two top independent labels, and the chance to network with over 200 people from the UK independent sector and wider music industry.
Distiller Records meets One Little Indian will see DJ sets from Distiller Records' Ben Cherill and LOWB (Andy Barlow from Lamb) as well as One Little Indian's Kevin O'Donnell and artist Luca Santucci (Stubborn Heart).
AIM Socials are open to AIM member labels and the wider music community. Places are free, but highly limited. Register quick before they're all gone! Sign up to the guestlist via: http://theaimsocial.com.
A strict guestlist will be in operation on the night, so everyone wishing to attend should be sure to register in advance.
About AIM
AIM is a not-for-profit trade body established in 1999 to represent the UK independent music industry. Now in its 13th year, AIM acts for over 90% of the independent market, with over 800 members from small start-ups to the largest and most respected independents in the world. AIM promotes this exciting and diverse sector globally, leveraging the sector's power as a fifth major to enable its members to grow, grasp new opportunities and break into new markets.
In addition to the crucial role AIM plays in advocacy and lobbying for the independent sector, AIM makes a daily difference to the businesses of members by providing advice, training and business support to ensure members have the knowledge, skills and contacts needed to succeed.
AIM oversees an independent sector whose artists have delivered six Mercury Prize winners in the last 10 years, a figure which underlines once again the sector's continuing role and importance in launching Britain's most ground-breaking artists.
Artists signed to AIM member labels include: Adele, Alabama Shakes, Arctic Monkeys, Basement Jaxx, Beach House, Billy Bragg, Bjork, Bon Iver, Cancer Bats, Coldcut, The Cribs, Darwin Deez, David Lynch, Fleet Foxes, Franz Ferdinand, Friendly Fires, The Futureheads, Grimes, Grizzly Bear, Hot Chip, The Horrors, Jack White, Jarvis Cocker, Jose Gonzalez, Justice, Katie Melua, M.I.A., Madness, Marilyn Manson, Maximo Park, Mr. Scruff, The National, Nitin Sawnhey, The Prodigy, The Raconteurs, Radiohead, Rodrigo Y Gabriela, Roots Manuva, Royksopp, Seasick Steve, The Strokes, Sufjan Stevens, Super Furry Animals, Underworld, Vampire Weekend, Villagers, The White Stripes, Wild Beasts, The XX, Young Guns and thousands of others.
Related Links
---
Tags
association of independent music, aim, distiller records, one little indian, aim social, record labels, record companies, independent label