Xfm highlights the role of the music producer
News: 26th February 2013 by Louise Dodgson under Media, Recording & Production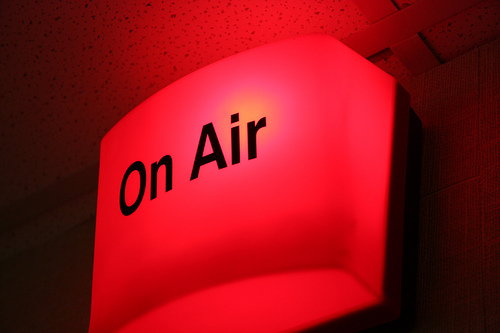 The vital part that music producers play in creating best-selling singles and albums is being highlighted by radio station Xfm, which is hosting a series of interviews with top producers, all of whom are members of the Music Producers Guild.
Entitled 'Produced By', the series looks at the art of record production and will give listeners an insight into the role of the producer and how they have helped shape the music of the many artists they have worked with.
Produced By kicks off on Thursday February 28th 2013 when Xfm's John Kennedy will interview Music Producers Guild Chairman Steve Levine, who has worked with numerous chart-topping artists including Culture Club, Honeyz, America, Beach Boys, Deniece Williams and Gary Moore. During his long career in production, Levine has garnered many accolades including both Grammy and BRIT Awards.
The series, which airs between 11pm and 12am on John Kennedy's X-Posure show, continues on March 7th when Kennedy will interview Charlie Andrews, winner of the 2013 Music Producers Guild Breakthrough Producer of the Year Award. Others taking part include Bruno Ellingham (March 14th); Jake Gosling (March 21st) and Paul Epworth (March 28th), who has been voted the Music Producers Guild's Producer of the Year and BRIT Best Producer on two occasions – not to mention this year's Oscar for Best Original Music.
Commenting on the series, John Kennedy says: "'I wanted to find out more about the role of the producer as so many musician guests refer to them in interview. What better way than to talk to the producers highlighted in the recent Music Producers Guild Awards?"

Music Producers Guild Vice Chairman Richard Lightman says: "We are delighted to be collaborating with Xfm on this series of interviews that promotes recording professionals by highlighting the importance role they play in creating great music. It is interesting to note that, at this year's BRIT Awards, 11 of the 12 winning projects were produced by Music Producers Guild members."
About Music Producers Guild (UK)
The Music Producers Guild (UK) is an independent and democratic organisation that encourages the highest standards of music production, and actively engages with other music industry organisations to campaign and lobby on matters of important mutual interest.
The MPG represents and promotes the interests of all those involved in the production of recorded music, including producers, engineers, mixers, re-mixers, programmers and mastering engineers.
Related Links
http://www.audioprointernational.com/news/read/new-xfm-series-on-music-production-starts-this-week/05675
---
Tags
music producer, record producer, xfm, music production, radio station, john kennedy, produced by