Hone your stage craft at Born To Be Wide's next event
News: 22nd February 2013 by Louise Dodgson under Live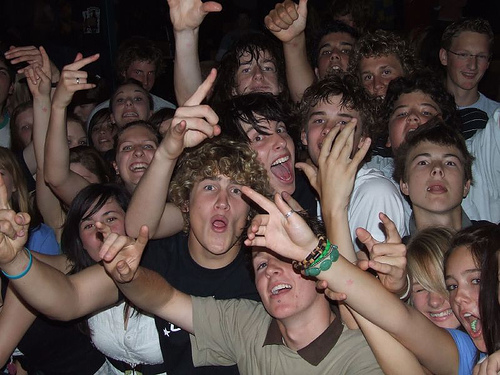 Born To Be Wide is to host a stage craft seminar on March 7 focusing on key considerations for putting on a quality live show. The discussion, which takes place at Edinburgh's Electric Circus, will feature a diverse range of topics including sound, lighting, audience interaction and preparation.

Confirmed panelists include veteran manager Bruce Craigie, who has piloted Idlewild's career and now manages Fatherson. He will be joined by Electric Circus live booker, John-Paul Mason, and sound engineer Graeme Steel, who has worked with global acts including Kanye West, Nas and Busta Rhymes. Additional speakers will be announced before the event.

The discussion is aimed at musicians, managers and everyone working in the live sector and will also include advice on avoiding classic mistakes, stage arrangement and how emerging acts can make the best of support slots in large venues. In addition, it will provide tips for those working with artists, how to best broach sensitive aspects of a performance. Get tickets via the link below.
Thursday 7th March, The Electric Circus
Time: 19:30 - 21:30 Seminar [includes interval], 21:30 - Late DJ sets by seminar guests
Price: £5 / £3.50 [MU] / £2.50 [under 18s]
Panelists:
•
Bruce Craigie [manager, Idlewild & Fatherson]
•
Graeme Steel [sound engineer]
•
John-Paul Mason [booker, The Electric Circus]
ABOUT BORN TO BE WIDE
Born To Be Wide was launched in February 2004 to provide a meeting place for those involved or interested in the Scottish music scene. A diverse range of musicians, journalists, promoters, label owners and friends of music, invited to play their all-time favourite records unless they were by Morrissey or Joy Division.

Since April 2008 the night has hosted seminars covering subjects such as How To Get A Gig, Unveiling The Mind Of A Music Journalist, A&R, Music PR, How To Get On The Radio, Music Management, Booking Agents, a Norwegian night and a German special which included a seminar, a live show by Berlin band Jeans Team and a DJ set by the Consul General.

Born To Be Wide also hosts the Wide Days conference and showcase event which takes place in Edinburgh in April, and has hosted events in partnership with the Scottish Parliament, Heart of Midlothian FC and creative industries conference, Go North,
Born To Be Wide enjoys the support of the Musicians' Union.

ABOUT THE MUSICIANS' UNION
The Musicians Union is a globally-respected organisation which represents over 30,000 musicians working in all sectors of the music business. As well as negotiating on behalf of musicians with all the major employers in the industry, the MU offers a range of services tailored for the self-employed by providing assistance for professional and student musicians of all ages.
Related Links
http://borntobewide.co.uk/events/
---
Tags
born to be wide, live music, stage craft, unsigned bands, unsigned artists, performing live, music industry event, music business seminar