Avid and Abbey Road Studios launch competition to uncover hidden talent
News: 12th February 2013 by Louise Dodgson under Recording & Production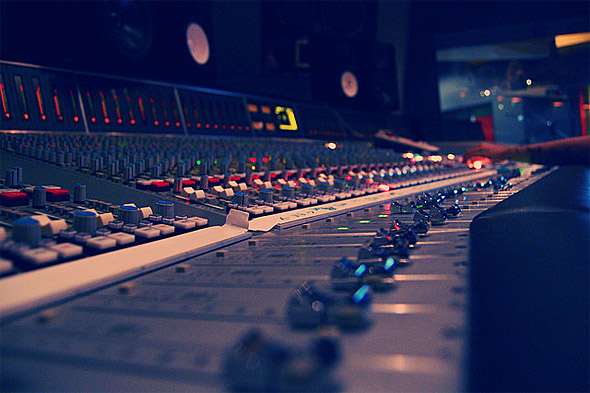 Avid, the makers of the industry-leading audio production and recording system Pro Tools, alongside the legendary Abbey Road Studios, announce the launch of a song competition to celebrate 25 years of bringing award-winning products to the music industry.
The Abbey Road Studios and Avid Song Contest gives aspiring artists, musicians and producers across the globe the chance for their work to be judged by an illustrious panel of music industry figures, as well as fans online, during the voting period from March 14th to March 21st 2013. The 3 winning artists, chosen by judges, will receive the ultimate package which includes a track of their choice being mixed and mastered online by Abbey Road Studios as well as an
Avid Pro Tools|HD Native system
.
"The hardest thing for an aspiring musician is to get their songs heard by the right people," said Greg Wells, competition judge and multiple Grammy-nominated producer, mixer and songwriter. "This competition is the perfect way for artists to get their music out there and I'm really looking forward to listening to an eclectic mix of songs."
About the Competition
Artists can upload their original song to the Submit a Track link below from now until March 13th 2013, with the winners of the Judges choice, Fans choice and Judges choice runner-up being announced on April 10th. Voting for the Fans choice award runs from March 14th to March 21st 2013.
Judges choice award
•
The judging panel will be made up of industry professionals including multiple Grammy-winning producer, mixer and songwriter Greg Wells (Adele, Katy Perry); musician, producer and A&R representative John Feldmann (Goldfinger, Good Charlotte); and Grammy-winning producer Tricky Stewart (Beyoncé, Mariah Carey, Rihanna). They will choose their 3 favourite songs, with the winning entrants getting an original song mixed and mastered by Abbey Road's
Online Mixing
&
Mastering Services
as well as a full
Pro Tools|HD Native recording system
from Avid.
Fans choice award
•
Fans around the world can also vote for their favorite song, with the winning entrant receiving an
Avid Mbox® audio interface
with Pro Tools 10 software.
"Avid and Abbey Road Studios have a shared passion for the creation of music, so we're delighted to be teaming up to give aspiring musicians the chance to showcase their original work to 3 of the music industry's most respected figures, as well as providing a platform for their work to reach a global audience," said W. Sean Ford, Vice President of Worldwide Marketing, Avid. "The industry-standard technology in Pro Tools is designed to enhance the creative process, and through new more accessible offerings such as Abbey Road's Online Mixing and Mastering Services, it's becoming easier for aspiring musicians to benefit from this technology and add a professional finish to their work."
Related Links
http://www.talenthouse.com/submit-a-track-for-abbey-road-and-avid
---
Tags
avid, abbey road studios, unsigned bands, unsigned artists, unsigned competition, new music, emerging talent