Look around The Unsigned Guide members area for free!
News: 14th December 2012 by Louise Dodgson under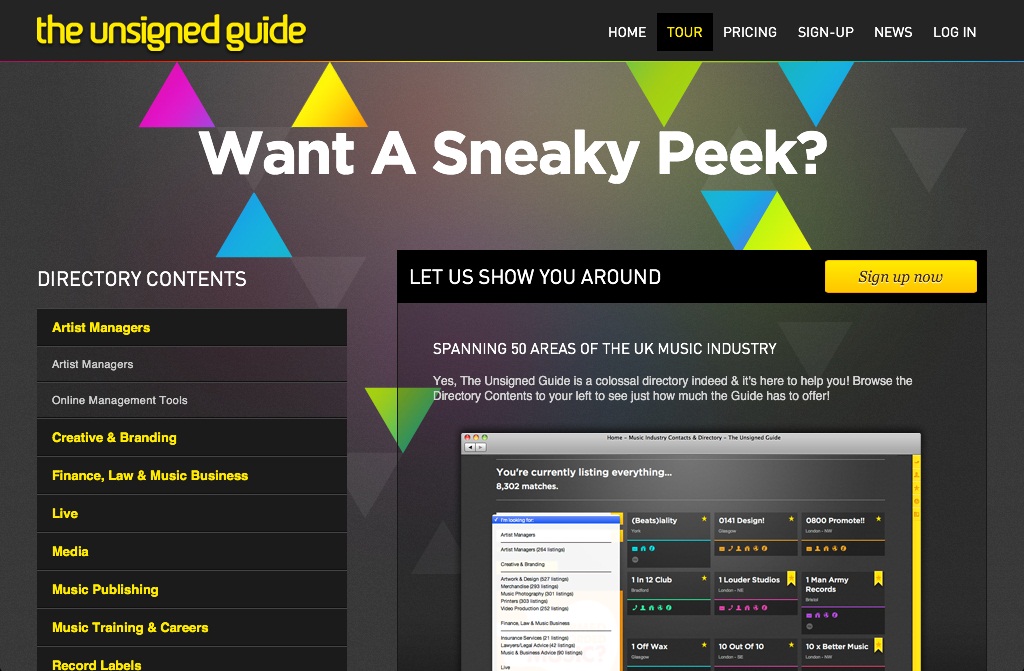 Have you ever wondered what delights and treasures lurk in The Unsigned Guide's members area? Want to know whether the Guide contains the info you need to get your music career on the right track? Well, now's your chance to find out! We're having an online open day next Monday 17th December where you'll be able to login & take a look around our music contacts directory, not to mention the many other features we have including our You & The Music Industry hub full of invaluable advice & reports from music industry experts and organisations.
Sound good? If you'd like to take a look around The Unsigned Guide, just
drop us a line
and we'll set you up with 24 hour access on Monday 17th December so you can browse to your hearts content! Check your email inbox on Monday morning & you'll find your temporary login details.
Related Links
http://members.theunsignedguide.com/contactus
---
Tags
the unsigned guide, music industry directory, music business, music contacts