Dates for Wide Days 2013 announced
News: 11th December 2012 by Louise Dodgson under Music Training & Careers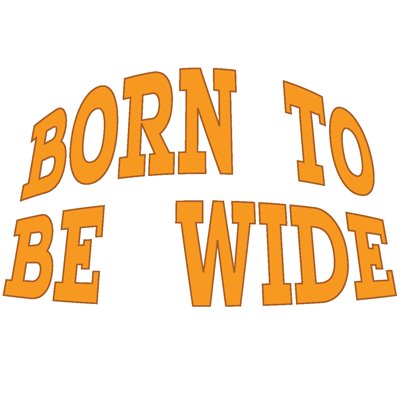 Leading figures from the Scottish music scene including veteran manager Bruce Findlay, BBC Radio 1's Ally McCrae and music journalist Nicola Meighan, were among key figures taking part in last night's programme launch for Scotland's Wide Days music business convention.

The night saw co-founder Olaf Furniss unveil the first panels, presentations and partnerships at a special event in Edinburgh last night, for the event which takes place at Teviot Row House in Edinburgh on 10-11 April 2013.

Seminars topics will include music publishing and the role of indie promoters in developing new talent, while there will be talks on essential music photography, a demonstration of how to register with collection societies and a look at key digital services titled online toolbox. Artists and managers will also be invited to submit music to tastemakers in another session of A&R You Brave enough.

"I am delighted to be able to announce the first panels so far in advance," said Furniss. "The continued commitment of the Musicians' Union, PPL and EUSA, along with new partnerships with Perth College, the Music Publishers Association and Henderson's catering, have played a huge role in making this possible."

Furniss added that details of additional panels, sponsors, accommodation discounts and live showcases will be announced in the coming weeks, and that the early bird ticket price of £32 would apply until December 28 before rising to the full price of £49. The cost of an under 18 pass is less than half price [£24], the rate for Musicians' Union members will remain at £29 and a student ticket at £37, slightly cheaper than in 2012.
A fund raiser ticket for corporate delegates and institutions – which includes an invitation to the exclusive speakers' reception as well as lunch and dinner on both days – is £125.
Tickets can be purchased from the link below.
About Wide Days
Wide Days was launched in April 2010 by Community Interest Company, Born To Be Wide, which hosts the regular music industry seminars and informal networking events. The convention is a combination of panels, presentations and showcases, bringing together industry veterans with those operating at grassroots level.

Past speakers include the organisers of most of Scotland's leading music festivals, top managers Rab Andrew [Texas/Primal Scream] and Keith Harris [Stevie Wonder], as well as Scott Cohen, founder of the word's largest digital music distribution company, The Orchard. Showcasing acts Rachel Sermanni, PAWS, Meursault, Carrie Mac, Withered Hand, Panda Su and Stanley Odd, have all gone on to be signed, synced or booked for festivals.
Related Links
http://www.widedays.com/tickets
---
Tags
wide days, born to be wide, music industry convention, music business conference, music training, music seminar