Liverpool's 2013 GIT Awards search for city's best music talent
News: 2nd November 2012 by Louise Dodgson under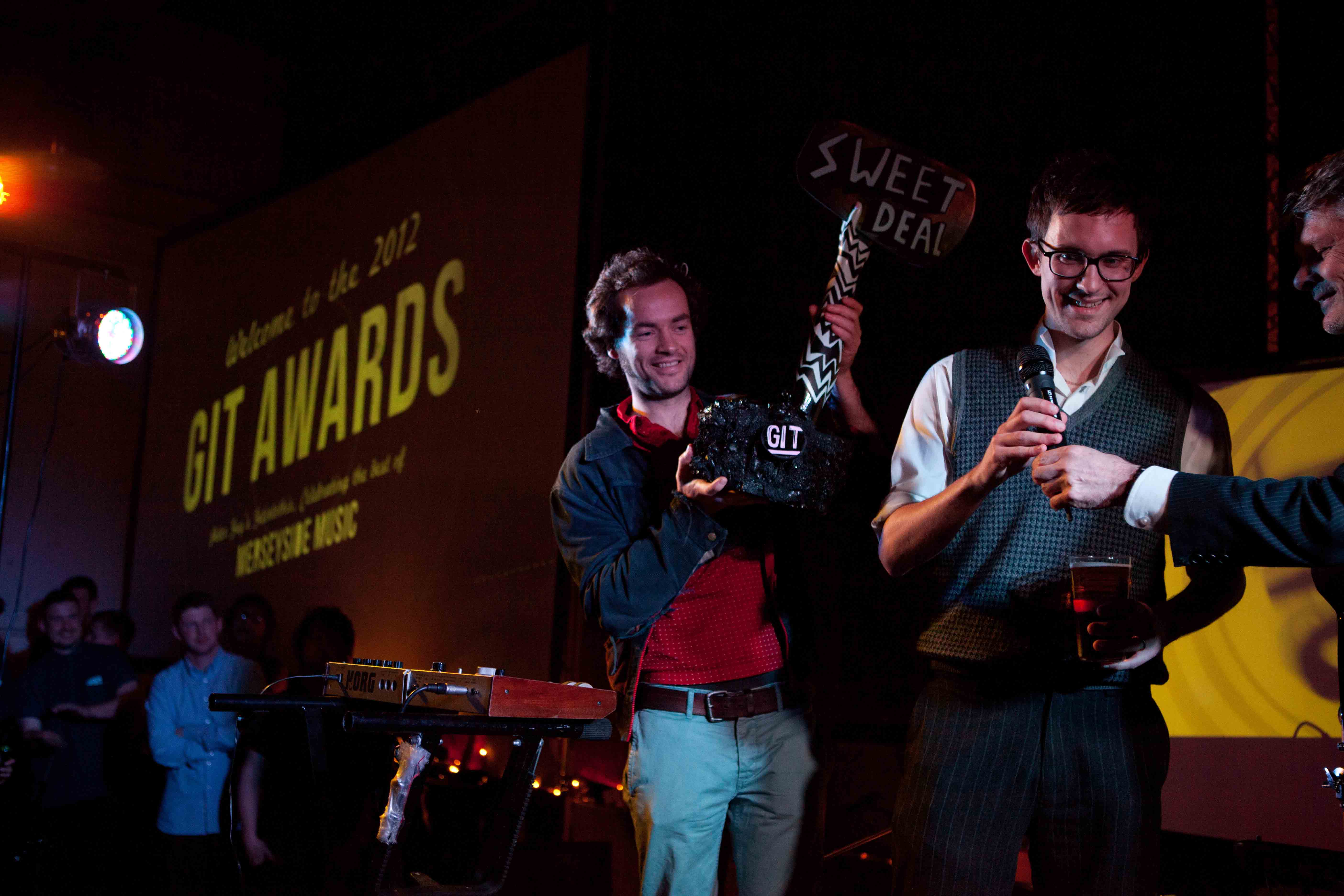 Liverpool's premier new music prize returns on Friday November 16 after the inaugural prize - widely considered as putting the city firmly back on the world's music map – was hailed a huge success.

Launched in November 2011, The 2012 GIT Award, founded by Liverpool-based blog Getintothis, captured the music industry's imagination. Dubbed the 'Scouse Mercury Prize,' The GIT Award became the first regional award of its kind to champion new and emerging music.

Collaborating with over 80 companies from Merseyside and the national music industry, the Award showcased Liverpool's rich musical diversity, from the thriving hip hop scene to its electronica artists, from its long-established country and roots community to punk, folk and metal.
The result was a showcase which captured the world's music press garnering coverage from the BBC, MTV, the national print and online press, the UK music industry and the cornerstones of Liverpool's media.

"Last year's GIT Award helped to bring Liverpool's music scene to national attention - I'm pleased to see it back this year and can't wait to get involved again."
NME

"The GIT Award - what a blast! A great way for a city bursting with talent to show off its wares and make sure it holds its crown as the most innovative and original musical conglomeration in the UK."
The Guardian

The 2013 award, which launches on 16 November this year, is no different. The GIT Award judges, which include The NME, The Quietus, Liverpool Football Club and the cornerstones of the Liverpool music and arts scene, will seek to find the very best new music emanating from within Merseyside's melting pot of creativity.

For November's launch organisers have teamed up with one of the big success stories of the first GIT Award, Esco Williams for the launch of his debut single The New Challenger.

Since his nomination, Toxteth-born Williams has gone from virtual unknown to a MOBO Award winner and for this year's GIT Award launch organisers will host a special party in collaboration with Esco at Leaf's Grade II Listed Grey Space on Water Street in Liverpool city centre.

Peter Guy, Liverpool ECHO journalist and editor of Getintothis, said: "The GIT Award is once again open to all. I want the prize to appeal to everyone from bedroom musicians to those with record deals, all we're asking is for Merseyside musicians to send us their four tracks and who knows who will make the shortlist this year."

"For November's launch, we've teamed up with Esco Williams as he's a fine example of what the GIT Award aims to do; champion new Liverpool music. Esco went from promising performer to capturing the national media's attention and now he's won a MOBO Award. His story is mirrored by many of last year's nominees. Let's hope this year's GIT Award finds a few more hidden gems."

Liverpool music lovers know their city is home to some of the finest creative talent in the world. However, eyes and ears elsewhere may need convincing. The inaugural GIT Award readdressed all that and returns for 2013 to build on this success.
Musicians, bands and creative types who would like to enter for this year's prize are asked to send four tracks to
[email protected]
or alternatively post to Peter Guy, The GIT Award, Liverpool Daily Post & ECHO, PO Box 48, Old Hall Street, Liverpool, L69 3EB.
Related Links
---
Tags
git awards, peter guy, get into this, music awards, liverpool music, unsigned bands, unsigned artists