The Unsigned Guide highlight stand-out tracks to wider music industry
News: 5th September 2012 by Louise Dodgson under Artist Managers, Creative & Branding, Finance, Law & Music Business, Live, Media, Music Publishing, Music Training & Careers, Record Labels, Recording & Production, Selling & Distributing Your Music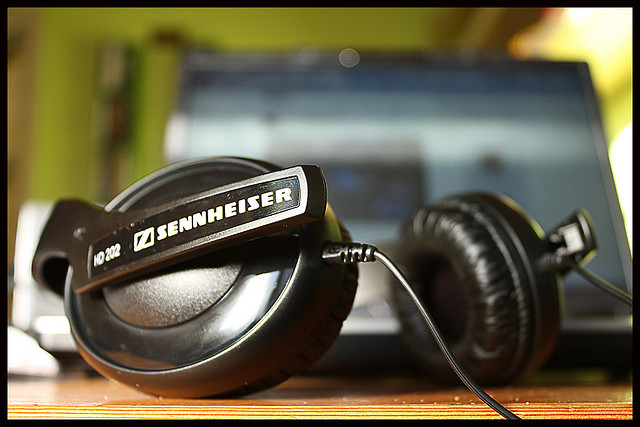 A few months ago we launched The Unsigned Guide Spotlight, our monthly pick of the best 5 tracks to hit our eardrums from independent, unsigned or yet undiscovered artists and bands. We've been overwhelmed with the quality of tracks that have been submitted to us, and as such we've decided to spread the aural delights that we've come across further afield!
As of September, as well as shouting about our monthly Spotlight selections through our blog and across our Facebook and Twitter profiles, we will also be forwarding the chosen tracks to a select list of influential music industry types! These music business folks range from contacts at major & independent record labels, PR companies, new music blogs & magazines, radio DJs & producers, established gig promoters, managers, music publishers and major music event organisers. Although, we cannot guarantee that forwarding these tracks to our elite list will send your music career hurtling into the stratosphere, we can promise that they will listen to your music. If they like what they hear and feel they have something to offer, we're sure they won't hesitate to get in touch!
So, the time has never been better to send your music to us to be considered for The Unsigned Guide Spotlight! All you need to do is upload your best track to our
SoundCloud dropbox
, then send us a very quick accompanying message via SoundCloud with the name of your track, band/artist name, and the best email address for us to contact you on. We look forward to hearing your tunes...and don't forget to check out our
September Spotlight blog!
Related Links
http://soundcloud.com/unsignedguide/dropbox
---
Tags
the unsigned guide spotlight, unsigned bands, unsigned artists, music industry, music business,