Save money on recording, merch, photo shoots, rehearsals, PR campaigns & loads more with Survival Guide!
News: 25th July 2012 by Louise Dodgson under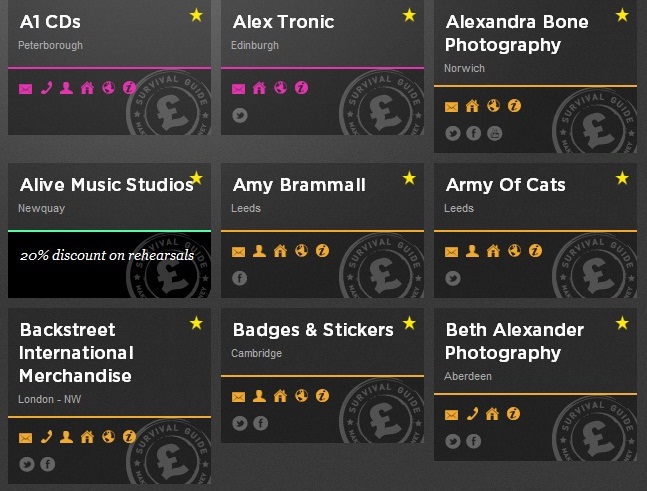 Say hello to our latest Unsigned Guide development - Survival Guide! Here to make your musical life a little easier and ease the strain on the purse-strings, Survival Guide allows you to make exclusive savings on all manner of music services, simply by being a member of The Unsigned Guide.

There are generous discounts, money-saving special offers and exclusive packages available for everything from recording sessions, photo & video shoots, artwork and web design, rehearsal rates, PR campaigns, merchandise, mastering, and loads more! So if you already have a subscription, then log in and start browsing the offers! If you're not already an Unsigned Guide member, then why the heck not! You'll more than save your subscription with the tasty Survival Guide discounts! Find out more about Survival Guide via the link below...
Related Links
http://www.theunsignedguide.com/survival-guide
---
Tags
the unsigned guide, music industry directory, survival guide, music industry, music business, music offers