Unsigned support slots available for gigs at The Ivy!
News: 24th July 2012 by Louise Dodgson under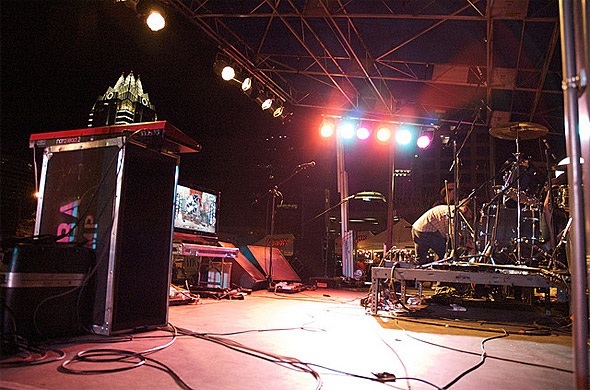 It's not every day you get chance to play a gig at The Ivy's members club in London's Covent Garden. And it certainly isn't every day that you get to do so alongside well-known artists. Over the years, The Club at The Ivy has hosted memorable performances from great live artists including Jamie Cullum, Ed Sheeran, Florence Welch (Florence & The Machine), Shingai Shoniwa (Noisettes), Bryan Ferry and Jennifer Hudson. And organisers HASH7 are currently looking to book unsigned acts to perform at Live At The Loft, starting from September through 2013.
Submissions are open now and Rock, Indie, Folk, Jazz, Acoustic, Classical, Fusion and similar genres are welcome. The unique and exclusive performance will see the artist perform an electro-acoustic/broken down set of their own original tracks, or simply acoustic, thus adding a refreshing twist to the audience listening pleasure and maybe a once only opportunity to see those tracks performed live. This is without question a wonderful opportunity and experience for any artist.
All you need to do to be considered is like the Facebook page below and send a message with a link to your music. Alternatively, follow on Twitter (also below), tweet a hello or something as HASH7 often use Twitter to broadcast slots available at short notice.
Related Links
http://www.facebook.com/hash7live
---
Tags
live music, unsigned bands, unsigned artists, unsigned gigs, hash7, the ivy, live at the loft, london gigs