AIM launches 'Indie-Con' event
News: 22nd June 2012 by Louise Dodgson under Artist Managers, Creative & Branding, Finance, Law & Music Business, Live, Media, Music Publishing, Music Training & Careers, Record Labels, Recording & Production, Selling & Distributing Your Music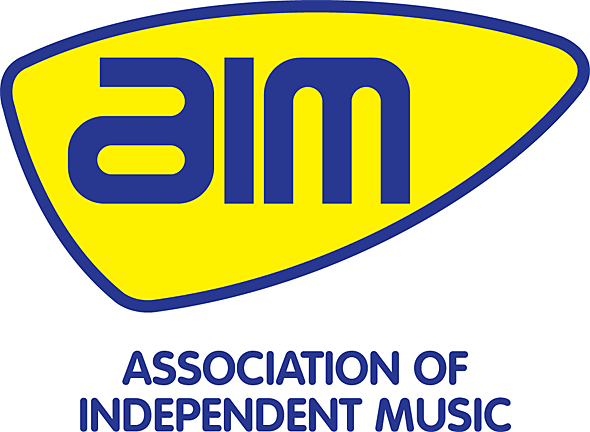 AIM are pleased to announce the launch of a unique new conference for the independent music sector: 'Indie-Con', taking place on 5th and 6th July at London's Glaziers Hall. The event will take an in-depth look at all the key areas essential for running a successful independent music business, offering unrivalled networking and learning opportunities. Speakers confirmed from NME, Radio 1, Vevo, Barfly Group, Amazing Radio, Domino, The Agency, Warp Records, MTV, Arts Council, Sound Cloud, Glastonbury Festival.
Set to become a key fixture in the independent music calendar, across a day and a half Indie-Con will offer a programme of sessions aimed at helping independent artists and labels to grow their businesses and get their music heard. It will be the only conference in the UK to focus specifically on meeting the business needs of independent labels and self-releasing artists.
Sessions will include:
* Music publishing 101
* Fan engagement & online marketing
* How to get your international royalties
* Getting your music on the radio
* Running a great small label
* Music videos: making, promoting & monetising
* Around the World in 80 ways: funding for getting your artists and business overseas
* Approaching the media & music PR
* Managers roundtable
* On the road: creating a successful live career for your artist
* Plus more TBA
An impressive line-up of speakers has already been confirmed to speak across the two days, including:
Huw Stephens (Presenter, BBC Radio1) * Sean Adams (Founder, DrownedinSound) * Be Rozzo (MD, Barfly Group/The Fly) * Charlene Hegarty (Label Manager, Smalltown America) * Dave Haynes (Sound Cloud) * Huey Walker (Arts Council England) * Kurt Lane (Head of Digital, Domino Recording Co) * Paul Stokes (Associate Editor – Digital, Q magazine) * Emma Hill (UKTI) * Andy Allen (Backstreet Merchandise) * Tim Ingham (Editor, Music Week) * Eric Mackay (Director of Business Affairs, Vevo) * Merida Sussex (Stolen Recordings) * Geoff Meall (Agent, The Agency Group) * Alison Wenham (Chairman & CEO, AIM) * Ben Thornley (Video Director, Sitcom Soldiers) * Rupak Rahman (IMD Fastrax) * Matt Wilkinson (New Music Editor, NME) * Tony Morley (Owner, The Leaf Label) * Sharon Dean (Director, Respect Music) * Keith Harris (PPL) * Caroline Bottomley (Radar Music Videos) * Henry Thomas (Domino Recording Company) * Theo Seffusatti (Warp Music) * Katie Riding (Joint Owner, Bang On PR) * Phil Patterson (UKTI) * Crispin Parry (Founder, British Undergound) * Malcolm Haynes (Senior Programmer, Glastonbury Dance Village) * Alex Di Savoia (Aardvark Records) * Al Mobbs (Founder, Ambiguous Records) * Blair McDonald (Nettwerk One Music) * Ruth Barlow (Head of Live, Beggars Group) * Paulette Long (Westbury Music) * Charlie Phillips (Head of Legal & Business Affairs, AIM) * Matt Jamieson (Programme Director, Amazing Radio) * Rob Gruschke (Neighbouring Rights Manager, Beggars Group) * Laura Whitticase (PRS for Music Foundation) * Matt Riley (Hospital Records)
AIM Marketing and Events Manager Lara Baker states: "Indie-Con is an exciting new event for the independent sector, as it really encapsulates every area of business you need to master in order to run a successful independent company and get your artists out there. Sessions will also inform delegates on current industry developments and issues, so it's a must-do event for all independent music companies and artists."
Open to both AIM members and non-members, Indie-Con will run all day on 5th July and for the morning of 6th July, with lunch provided to delegates on both days. AIM members will then be invited to stay on for the afternoon of 6th July, for the AIM AGM.
Tickets are now available from the AIM website below - priced at £50+VAT for AIM members, £150+VAT for non-members, including lunch on both days. An exclusive earlybird rate of just £40+VAT for AIM members & Friends of AIM, and £100+VAT for non-members applies until 15th June. Discounts for students, start-ups and members of affiliated organisations, just email
[email protected]
Related Links
http://www.musicindie.com/indiecon2012
---
Tags
aim, association of independent music, indie-con, independent musicians, unsigned bands, unsigned artists, music business, music industry