Unsigned acts handpicked by the stars for Emerging Icon releases
News: 11th April 2012 by Louise Dodgson under Artist Managers, Media, Recording & Production, Selling & Distributing Your Music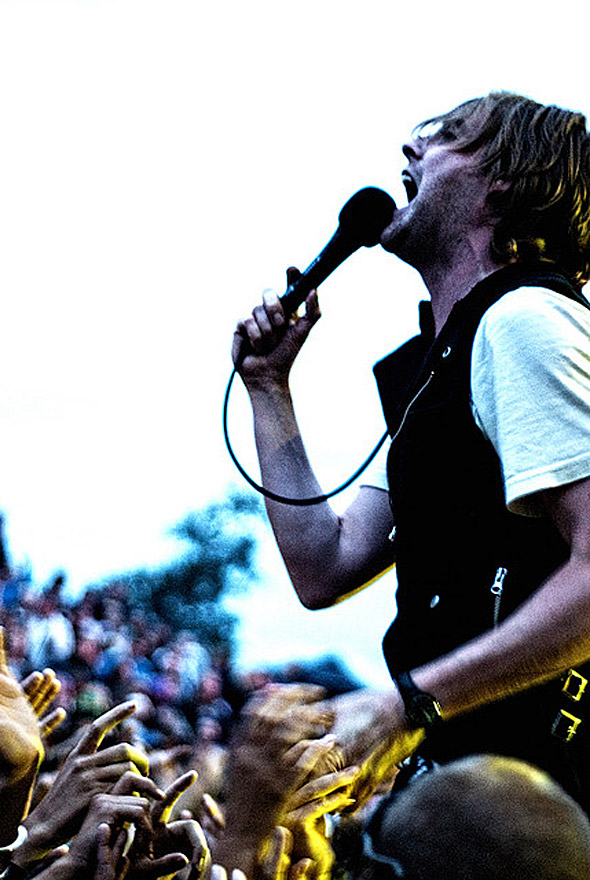 Today, ground-breaking new-music site Unsigned Band Review announces the launch of an unprecedented series of albums of unsigned artists curated by major music stars - the Emerging Icons series. The first album is curated by BRIT award-winning band Kaiser Chiefs and will be released on 30th April via iTunes.

The Emerging Icons series is an innovative initiative to unearth the best in new UK musical talent. Each album in the series will contain a selection of thirteen original tracks by thirteen unsigned artists. The tracks will be hand-picked by an established music star from a pool of unsigned artists who have signed up to the highly successful new music community, Unsigned Band Review.

A percentage of the sales from each album will go directly to each unsigned artist with the remaining money getting invested back into the Unsigned Band Review community to provide opportunities for other unsigned acts.

"At a time when there is more music to listen to in more ways than ever before, it is getting increasingly hard for unsigned artists to get heard above the general noise. It is also becoming more and more important to give audiences a filter which highlights good new music and shuts out the bad. The Emerging Icons initiative not only gives exciting new musical talent a platform to get heard but also gives audiences a trustworthy new way to find good new music - recommended to them by their existing favourite music artists," said Kat Jackman, founder of Unsigned Band Review and Emerging Icons.

Multi-million selling band Kaiser Chiefs have released four studio albums to date and have enjoyed international success. They are set to release a new album, a collection of their past singles called 'Souvenir', on 4th June. Band members Peanut and Simon have curated the first Emerging Icons release, selecting their favourite artists from Unsigned Band Review:

The artists chosen for the first album are Auction for the Promise Club, Gentleman Starkey, Hot Vamp Club, (Silver) Souvenirs, 3 Hour Week, Robert Bowers, The Woo!worths, Fjokra, Pippa Marias, Young Electrics, Wille and the Bandits, Locomotives and IC1s. See below for more info on each artist.

Leading music site Unsigned Band Review, founded by award-winning music entrepreneur Kat Jackman, provides unsigned bands with a platform to get heard, reviewed and publicised by key and influential music industry experts. Since launching the free sign-up, ad-funded site in 2008, Unsigned Band Review has gone from strength to strength, attracting over 13,000 musicians to sign up and gaining attention in the national media for its innovation in music.
Related Links
http://unsignedbandreview.com/
---
Tags
unsigned band review, emerging icons, unsigned bands, unsigned artists, emerging talent, kaiser chiefs