goNORTH showcase submissions open
News: 26th January 2012 by Louise Dodgson under Live, Music Training & Careers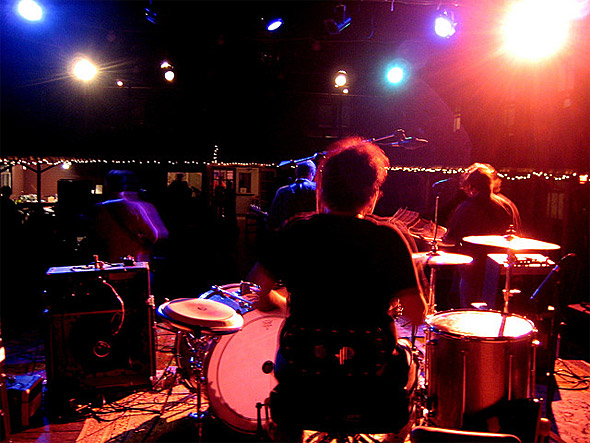 So here it is...the submission window to showcase at goNORTH will open on Friday 27 January 2012. The goNORTH live showcases will take over Inverness city centre across the 6th and 7th of June this year, with over 70 bands showcasing to a broad range of music industry delegates and a large public audience.

"The response to last year's submission window was fantastic and the live programme was one of the strongest we have seen at goNORTH ", said Director for Music, Shaun Arnold. "The event has proved a great platform for a number of acts to go on to further success, and the live showcases always bring enormous energy to the city".

Last year saw the introduction of the goNORTH Festival Tour, an exciting development which saw us take goNORTH back to its roots and support emerging talent across a range of top independent festivals. The inaugural tour proved a massive success and the 2012 schedule will include Belladrum Tartan Heart Festival, The Wickerman Festival, Summer In The City 2012, B-Fest and Loopallu.

The introduction of the Festival Tour means a significant volume of artist invited to showcase at goNORTH will also secure additional slots across the touring schedule.

One act selected to showcase at goNORTH will also secure the opportunity to play three top European festivals in association with our partners on the Excite Exchange Project:
Play Festival (Belgium), Freeze Festival (Netherlands) and SPOT Festival (Denmark).

"The Festival Tour proved an excellent addition to our 2011 campaign and generated over 50 additional slots, adding enormous value for our showcasing artists", added Arnold. "We have worked hard to achieve geographic diversity across the tour and are really excited to have developed the schedule to include B-Fest in Wick. Also, we are delighted to be in the position to offer one band the opportunity to develop their audience and enhance their profile across three European festivals as part of our Excite Project".

The submission window will close on Friday 30 March 2012.
Related Links
---
Tags
gonorth, music industry convention, music industry conference, music business, unsigned bands, unsigned artists