18 brand new sections added to The Unsigned Guide!
News: 16th September 2011 by Louise Dodgson under Artist Managers, Creative & Branding, Finance, Law & Music Business, Live, Media, Music Publishing, Music Training & Careers, Record Labels, Recording & Production, Selling & Distributing Your Music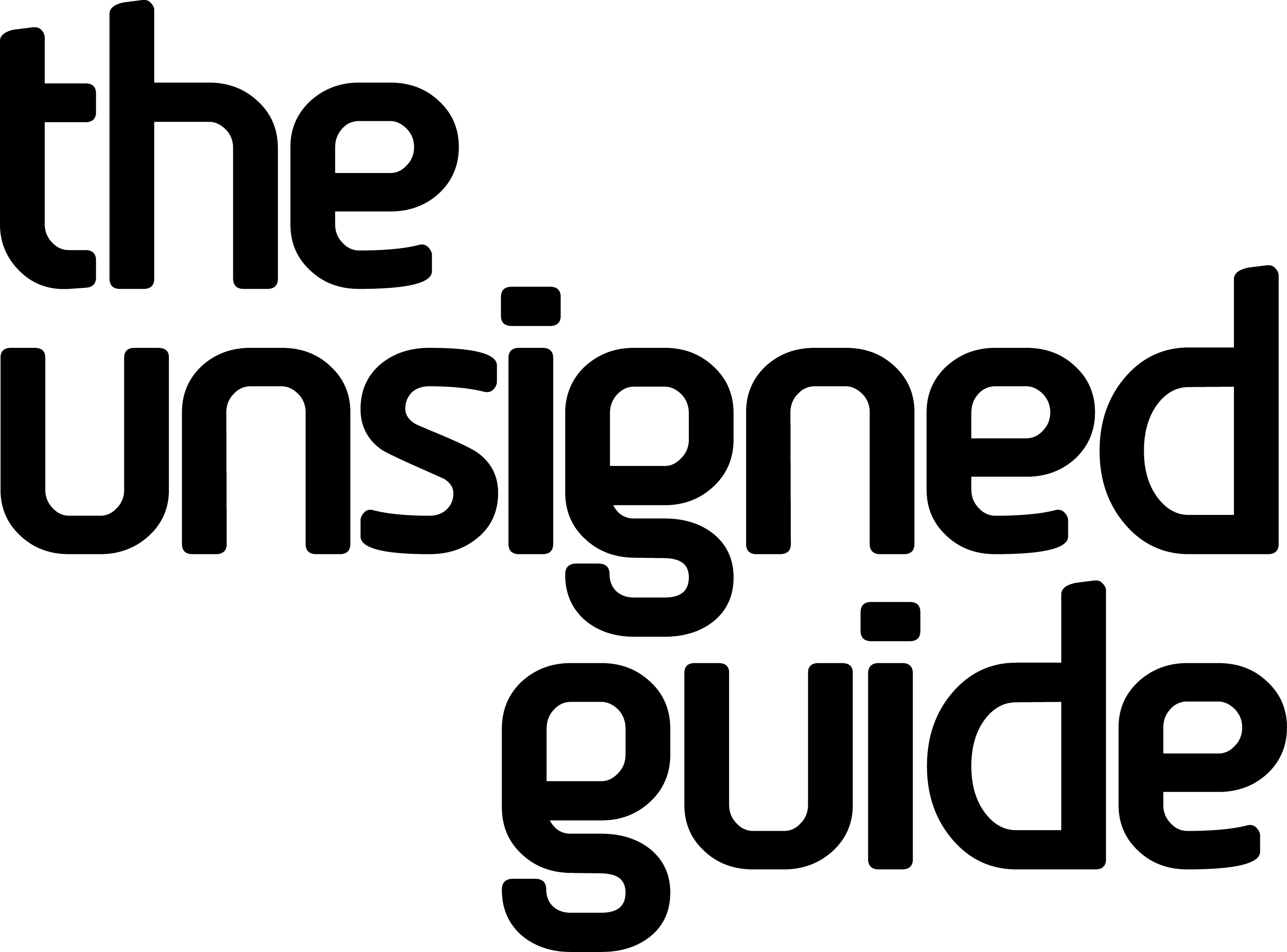 We announced a few months back that we will no longer be producing any printed editions of The Unsigned Guide and will be concentrating solely on our online directory. So ahead of the online directory's re-launch we have been introducing new sections and listings galore for you to get stuck into. We've added a rather substantial 18 sections, which means that the directory now encompasses a whopping 50 sections in all!

If you already have a subscription to The Unsigned Guide Online then you'll already be able to use these new sections right now, and if you don't you can get a 12 month subscription for just £25 or get 12 months access for free when you buy our printed directory.

Allow us to give you a run-down of all the new sections we've introduced:

Online Management Tools – A selection of online services that will help you organise band finances, tour dates & gigs, communicate with fans and analyse their interests, as well as collate your website & social media profiles.

Booking Agents – As well as our sections for Venues, Promoters and Festivals, we have now introduced Booking Agent contacts too so there's no excuses for not gigging in every corner of the UK!

Online Recording & Production Tools – Ranging from professional sample libraries, sites offering feedback on your recordings, online mixing and mastering services and hubs of useful articles, this section will help whether you're a bedroom producer or heading into the studio.

Tour Services – Combining contacts for live and FOH engineers, guitar techs and crew, vehicle hire companies, tour managers and drivers, this section has everything a band on the road needs.

Live Tools & Resources – Sites to list your gigs, online & mobile ticketing services, gig swap communities, and online resources to put you in touch with gig and festival organisers.

Digital Stores & Distribution Tools – A bevy of places to sell your music online, raise money for releases or set up your own store-front.

Digital Music Players – Platforms and services for streaming, listening and storing music.

Online A&R Directories – We may be the king of music directories, but there are some other good A&R specific sites & newsletters you should be aware of to help get your music in front of the right people.

Online Licensing & Songwriting Resources – Everything to assist budding songwriters & composers. Informative sites packed with songwriting tips & advice. Or upload your tracks to global online licensing services for music placements. It's all in here.

Web Tools & Hosting – Need to build a band website cheaply and don't have the foggiest? Want to create a mobile app? This section has all the services & tools you need to get things off the ground online with very little effort or confusion!

Online Merchandise Services – Custom design your own merchandise, create an online store-front and start selling! These services will get you started in just a few steps.

Online Magazines & Blogs – Start the buzz about your band by contacting blogs that specialise in new music, or online magazines featuring interviews and reviews on emerging acts & unsigned artists. We've got them all listed here.

Regional Music Websites & Forums – Want to get reviewed online in your local area? Or want some coverage for an out of town gig? This section is full of city & region-based forums and online zines where you can get reviewed, list your gig and just generally get the good word out.

Social Media & Networking – Social media has grown by mammoth proportions in the past few years and is a great way to connect with your fans. Find out the best music networking sites and communities to use.

Music Industry News & Commentary – The best places on the web to get the latest music industry news and developments, helpful articles and blogs, and general chit-chat about the business!

Online Training & Tuition Resources – Whether you're learning a new instrument or just want to pick up a few new tricks, this section is full of guitar tab sites, online lessons & resources, gear reviews plus advice and tips.

Careers & Jobs Websites – A selection of websites that can help you learn about job roles & career paths in the industry, search for job vacancies, internships or further education options.

Music & Business Advice – A combination of consultancies and national & regional organisations that can provide advice, funding, and many other services to emerging acts and independent music businesses.
Related Links
---
Tags
the unsigned guide, music industry contacts, music business, music industry directory