University of Westminster yields Grammy award winning student!
News: 7th April 2011 by Louise Dodgson under Music Training & Careers, Recording & Production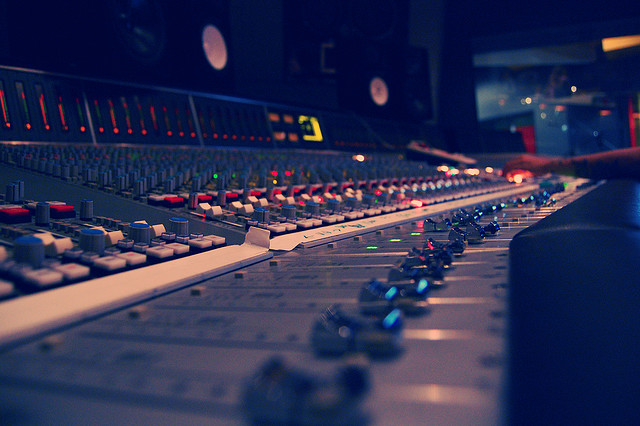 The University of Westminster has quite an achievement to shout about as Alexander Shuckburg, a BA Commercial Music graduate, has won a Grammy in February for co-writing and producing the Jay-Z /Alicia Keys hit 'Empire State of Mind'. Alexander has also worked with Snoop Dogg, Cheryl Cole, Tinnie Tempah and is Musical Director to Lilly Allen. Not bad!

Not only that, The University's School of Media, Arts & Design (MAD) was chosen as the location for the inaugural Sky Arts series 'In Confidence', an intimate set of portraits of key figures within the arts, with filming completed at the University's Harrow Campus. The second series is now set to be aired, also filmed at the University, and will feature interviews with the likes of Sheila Hancock, Tracey Emin and Stephen Fry.

With a distinguished 170 year history, The University of Westminster creates a vibrant learning environment and provides a commitment to educating for professional life, welcoming more than 20,000 students from 150 different nations. The University's research leads the way in many areas including art & design, electronic engineering, and media. Offering a wide variety of courses covering Public Relations, Music and Media, if you are looking to carve a career in music and related areas then you should check out what the University has to offer. The links below are a great starting point...

Related Links
http://www.facebook.com/studyprlondon
http://www.westminster.ac.uk/schools/media/news-and-events/news/2011/grammy-awarded-to-ba-commercial-music-graduate,-alexander-shuckburgh
http://www.skyarts.co.uk/film-docs/article/in-confidence/
http://www.westminster.ac.uk/study
---
Tags
university of westminster, grammy award, commercial music, alexander shuckberg