Music Producers Guild announces its second DIY event
News: 11th March 2011 by Louise Dodgson under Finance, Law & Music Business, Recording & Production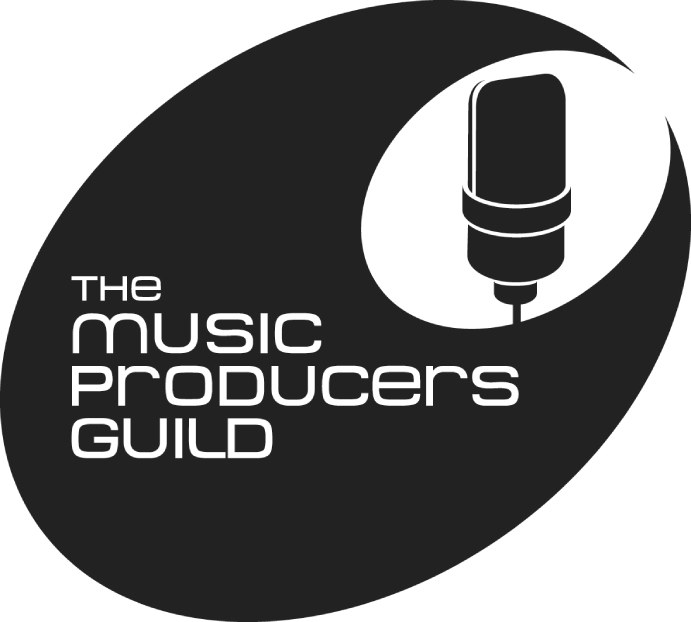 In response to the changing landscape of the Record Industry, more Producers and Artists are looking to start their own record, publishing and production companies. The Music Producers Guild is holding a series of networking events designed to investigate the ins and outs of starting your own DIY record company.

The first successful DIY event was attended by more than 70 people and was moderated by MPG director and producer Tommy D. It was designed to give an overview of the process of DIY. It attracted speakers from AIM, The Musicians Union, BASCA, and some of the MPG's own members who have gone down the DIY route themselves.

The next event will take place at 7pm on March 30th 2011 at Metropolis Studios, Chiswick, London. It will explore marketing and distribution and the panel will include Karen Emanuel from Key Production, Jonathan Quarmby from AWAL, Michael Fuller from AIM, James McGuiness from Absolute Marketing and Distribution, and Tommy D, MPG Director, who says:

"The first DIY event was so informative and well received that we felt that putting on a second event that delves into the mysteries of setting up your own record company was a 'no brainer'. We have a fantastic panel for this one, which will reveal some of the methods of distribution and promotion. If you're thinking of setting up your own operation or are already doing it, this seminar will be invaluable."

Tickets for the event cost £25, with a 25% discount for members of AIM, MU, BASCA, APRS, MMF, Music Tank and FAC. Usual MPG discounts apply - Full Members and Associates with a season ticket: Free, Associate Members: £12.50. Early booking is advised for those who want to secure a place as this event is open to other organisations as well as the MPG, and the previous DIY event was sold out well in advance. To obtain a ticket please visit the MPG website (a further 5% discount is provided for pre-booking on-line).

The panel members confirmed so far include:

Karen Emanuel, Key Production
Karen Emanuel set up Key Production over 20 years ago in 1990, having started in music by booking bands and DJing at college then working for Rough Trade Distribution. Key quickly earned a reputation as a company that produces high quality product on time at competitive prices. Key manufacture all types of product, Vinyl, CDs, DVDs, USBs, merchandise and bespoke and ethically sourced packaging as well as giving its clients free marketing and publicity at www.backstagepassmusic.com

Jonathan Quarmby, AWAL
Originally founded in 1997, AWAL now stands at the forefront of the new media revolution. AWAL has empowered independent artists and labels to take control of their own destinies and bypass the gatekeepers of the old music industry. The function of AWAL is logical and simple. Large record companies have direct deals with iTunes and other digital stores, however these stores cannot deal directly with the hundreds of thousands of small labels and independent artists who want to sell their music on line. Consequently, AWAL acts as a conduit, uploading and encoding the music into the stores then accounting to and paying its clients. AWAL currently represents over 6,000 artists with a catalogue totalling over 150,000 tracks, and has sold over 20,000,000 downloads.

James McGuiness, Absolute Marketing and Distribution
Absolute Marketing & Distribution is a leading provider of tailor-made sales, marketing and business management solutions for independent record labels, single-artist labels and brand-owned music labels. Established in 1998 as Europe's first 'one-stop' label management specialist, London-based Absolute provides everything it takes to run a successful independent record label - from label administration to television advertising.

Michael Fuller, AIM Head of Legal and Business Affairs
AIM, The Association of Independent Music represents over 800 member companies, from the largest and most respected labels in the World, to small start-ups and individual artists releasing their own music for the first time. AIM promotes this sector globally and provides a range of services to members.

About Music Producers Guild (UK):
The Music Producers Guild (UK) is an independent and democratic organisation that encourages the highest standards of music production, and actively engages with other music industry organisations to campaign and lobby on matters of important mutual interest.

The MPG represents and promotes the interests of all those involved in the production of recorded music, including producers, engineers, mixers, re-mixers, programmers and mastering engineers.

Related Links
http://www.mpg.org.uk/events/118
---
Tags
mpg, music producers guild, record producers, music production, record production, recording studio, music industry event, music networking