Zimbalam launch range of free promotional tools & iPhone app
News: 9th February 2011 by Louise Dodgson under Artist Managers, Selling & Distributing Your Music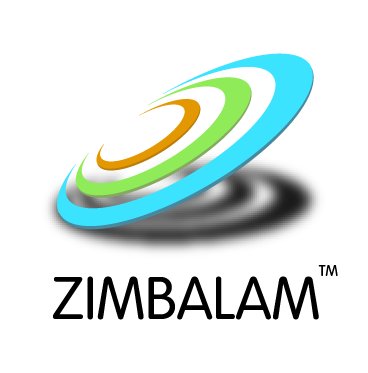 Zimbalam Artist Pages, Fan Connect & Pro iPhone App give independent artists full control over their digital activities

Zimbalam's new tools complement their digital distribution service by their giving artists and labels even more control over their online presence, helping them to maximise their sales. Not only can independent musicians stream and sell their music online but they can also target, engage and build relationships with their fans in a variety of ways. The ability to track their sales and fan buzz makes it the perfect solution for a fully coordinated and efficient release campaign.

Artist pages and Fan Connect centralise your digital activities, making your life easier. It can be hard to keep track of your social networking, mailing list, press kit and bandpage accounts while keeping them updated, presentable and in sync with each other. Now when you release your music online through Zimbalam you can manage all of these functions from one place, allowing you to spend more time on your music.

Artist Pages:
Imagine having your MySpace, Bandcamp and EPK all in one place…

Using this fantastic new tool, you can…
- Stream & sell your music direct to your fans using the Zimbalam player.
- Increase your fan base and mailing list; offer a free download in exchange for an email address and reach new fans around the world.
- Link your page to Facebook and Twitter from the Buzz section.
- Create 'Pro Space' campaigns to offer exclusive, private content from your page. Create unique logins for journalists, fans, media and more, host downloadable content and collect feedback in return.
- Your Zimbalam artist page provides detailed analytics to understand who's visiting your page and understand the effect of your promotional efforts.
- Simple and easy to use, building a Zimbalam artist page requires no knowledge of HTML!
- No adverts on our site to annoy your fans!

View an example artist page at http://lonelythebrave.zimbalam.com

Fan Connect:
A brand new utility which allows you to collect email addresses, send fully customizable HTML emails and get an advanced breakdown of the reading figures, all for free!

-Collect email addresses from your artist page as well as the Zimbalam Player, which allows you to collect contacts from Facebook, Myspace and other websites, using the new 'Newsletter' tab.
-You can also import contacts from your webmail accounts and Excel files to make sure you have all your fans' contact details in one place.
-Arrange contacts by category
-Keep your fans up to date with the latest news, run competitions and more, build newsletters from templates or, if you've got the skills, build custom templates yourself, the sky's the limit!
-Once you've sent a newsletter, you can track the response with a full statistical breakdown, including open numbers, click rates, bounces and more, coupled with your daily sales reports, this is a very powerful tool.

iPhone App:
If you have an iPhone, you can now use our tools on the move using the new Zimbalam Pro app to control your backstage access. Using the new app, you can:

- Follow your daily streaming and sales reports
- Follow your Zimbalam player statistics
- Keep up to date with the latest tips and news from the Believe and Zimbalam blogs
- Follow the progress of your release's delivery to stores
- Update your Zimbalam Player: Add news, images, update your biography and more…

The app is available for download via the link below.

Stephen King, Managing Director of Believe Digital UK said, "Zimbalam is the perfect platform for the developing artist. As well as the comprehensive distribution services offered we can now give artists working with us full control over their digital activities with a range of state-of-the-art, completely free tools that allow them to engage with fans, run campaigns and track their activity. We believe that helping new artists develop will benefit both them and us as a company in the long-term and we are fully committed to investing in new talent."

About Zimbalam
Zimbalam was launched in 2009 by Believe Digital, Europe's leading digital distribution company. The service is designed for artists and small labels looking to self-release music a wide audience without the need for a record label or having to sign a prohibitive contract.

For a one-off low fee artists can release their music on their own terms and retain full control of their rights, creative direction and royalties. The entire process is online giving full independence and control to artists right down to choosing the name of their record label, the price and when it will be released. The service cost more than 1,000,000 to develop and has attracted more than 35,000 users in the first year since its launch.

Related Links
http://itunes.apple.com/gb/app/zimbalam-pro/id408373838?mt=8
---
Tags
zimbalam, believe digital, music distribution, sell music online, digital distributor, music sales