Independent Brit releases fly flag at IMPALA Awards
News: 6th October 2010 by Louise Dodgson under Record Labels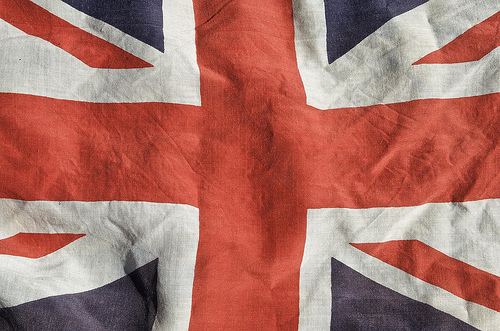 British-signed acts walked away with 65% of the winning releases from this week's Impala Sales Awards announcement.

Of the 46 award-winning releases from European independent labels, 65% (30) came from UK labels and AIM members, including the Diamond winning 'The House' from Katie Melua (Dramatico), 'The Most Beautiful Girl in the World' single from Prince (Music of Life) and 'The XX' album from The XX (Young Turks).

The UK success stories don't stop there however. UK-signed releases winning Gold* include: 'Santigold' by Santigold (Lizard King Records), the 'Simply Salsa' compilation (Union Square), 'Trouser Jazz' by Mr Scruff (Ninja Tune), 'Everyday' by The Cinematic Orchestra (Ninja Tune), 'Out From Out Where' by Amon Tobin (Ninja Tune), 'Supermarioland' by Ambassadors of Funk (Music of Life) and 'High Violet' by The National (4AD).

UK-signed artists winning Silver* include: 'Complete Madness' by Madness (Union Square), 'Slade Alive – The Live Anthology' by Slade (Union Square), 'The Ultimate Indulgence Album' compilation (Union Square), 'The Very Best of Ethiopiques' by Ethiopiques (Union Square), 'The One and Only Kirsty McColl' by Kirsty McColl (Union Square), 'Take London' by The Herbaliser (Ninja Tune), 'Dial M for Monkey' by Bonobo (Ninja Tune), 'Wile Out' by DJ Zinc ft Ms Dynamite (Zinc Music), 'Good Groove' by Derek B (Music of Life), 'Bullet from a Gun' by Derek B (Music of Life), 'Bass, How Low Can You Go' by Simon Harris (Music of Life), 'Here Comes That Sound' by Simon Harris (Music of Life), 'Ali and Toumani' by Ali Farka Toure, 'Memoirs' by Rox (Rough Trade), 'Beachcomber's Windowsill' by Stornoway (4AD), 'I'm New Here' by Gil Scott Heron (XL Recordings), 'Black Light' by Groove Armada (Cooking Vinyl), 'Barking' by Underworld (Cooking Vinyl), 'No Baggage' by Dolores O'Riordan (Cooking Vinyl) and 'Vexations' by Get Well Soon (City Slang).

The biggest label winners in this announcement are Music of Life and Union Square, each with 6 releases winning awards. Ninja Tune, 4AD and Cooking Vinyl also received multiple awards.

Said Alison Wenham, Chairman and Chief Executive, AIM: "The IMPALA Awards are to recognise, and to thank the artists and the record companies who produce such great music. They help to spread the word across Europe, and promote the grass roots of the indie sector, as well as the international stars independent companies regularly produce."

Katie Melua is the biggest Impala Award winner to date, having achieved multi platinum for 'Piece By Piece' in 2006 in addition to a Platinum award for 'The Katie Melua Collection' and Diamond for 'The House'.

The increase in IMPALA sales awards demonstrates impressive performance in the independent sector, especially considering the general economic downturn. 

In total some 680 awards have been registered so far, representing approximately 64 million sales and over one billion euros in revenue.

• Platinum = 500,000; Diamond = 250,000; Gold = 100,000, Silver = 30,000

About the IMPALA Awards
The IMPALA Sales Awards promote diversity and creativity. They are the first sales awards to recognise that success on a pan-European basis needs to be acknowledged on different levels starting well before the 1 million mark. For many independent music companies selling 30 000 is a significant success. This deserves recognition.

Award levels are based on shipments anywhere across Europe - Silver 30K, Gold 100K, Diamond 250K, Platinum 500K, Double Platinum 1 million, Multi Platinum 1.5 million +.

The IMPALA Awards are an extra tool for independent record companies to market themselves and their artists internationally.

Awards can be registered by labels, distributors, managers etc via IMPALA's on-line certification system at the website below.

Related Links
---
Tags
impala awards, aim, association of music, independent music, record labels, record companies