Unsigned competition where public are the judging panel!
News: 26th July 2010 by Louise Dodgson under Media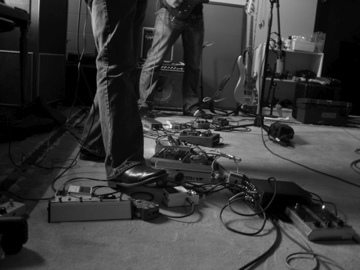 The Source has launched and with some big named backing, it threatens to shake the future of the music business to its core. A multi–channel platform, The Source delivers unsigned artists talent and creativity to the public through a TV show on Channel M on Freeview channel 200. The Source is offering artists the chance to win £10,000 and a co-operative record deal which splits the profits with the artist 50:50.

If that wasn't enough, The Source is also splitting the profits from all of the voting revenue, live events tickets and downloads 50:50 with the artists regardless of whether they win or not.

Iain May and Ben Martin founded The Source as a co-operative with help from some well known names in the music and television business.

The musical landscape is changing, technology is enabling artists to be more creative and to promote and distribute themselves but amidst the plethora of music websites talent is being obscured by volume. A culture shift has occurred and a new music business model is necessary to keep up with the changes and to direct genuine talent to the public.

Iain May, the curiously titled 'Peacemaker' says 'It's about time that artist's got true creative freedom instead of being forced to follow record company executives and producers decisions. It's about time that the public decide what they want to hear instead of being told'.

Recent phenomenon's such as 'Rage against the X Factor' and 'Save BBC6 Music' campaigns have proven that there is more than a groundswell of opinion that something must change, new music should be supported and nurtured and the old ways of exploitation and corporate control are out of date and out of touch with what the people want.

Ben Martin, again with a curious title of 'The Amplifier' says 'The Source is an amalgamation of creativity and co-operation. It's about giving the creative talent a platform to be heard from, a platform created by the listeners, taking the power back. No judging panel, no poorly hidden agenda, just a focused multimedia channel enabling unsigned artists to see how good the public think they are'.

The Source is calling for artists of any genre to enter via The Source website below, where there is a call for entries now. The first show will screen on 13th September on Freeview Channel 200.
Related Links
http://www.thedrum.co.uk/news/2010/07/16/14774-music-competition-the-source-offers-unsigned-bands-10-000-prize/
http://www.how-do.co.uk/north-west-media-news/north-west-broadcasting/the-source-partners-with-we7-and-factory-for-music-competition-201007168613/
---
Tags
the source, battle of the bands, unsigned bands, unsigned artists, channel m