Open Mic UK Auditions Coming Soon!
News: 2nd July 2010 by Louise Dodgson under Live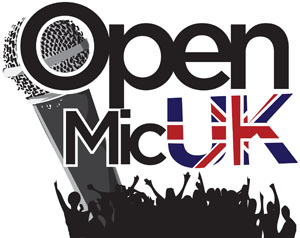 Thousands of unsigned singers entered last year and this year it's set to be even bigger! Open Mic UK is the national music competition for singers and solo artists in the UK. Acts that take part will be competing for the chance to make it to the Grand Final, at the 02 in London.

The competition travels across the country in the search for the UK's best singers, singer/songwriters, rappers and vocalists. It's open to all genres, so whether you're into RnB, Rap, Acoustic, Pop or Classical – Open Mic UK has it all! Acts can perform either covers or original material and they'll be invited to a live audition in front of the judging panel.

Those who make it through the audition stage will go on to perform across the UK in live shows, in front of a live audience and judging panel, for the chance to sing at the Grand Final at the 02 in London. The panel is made up of industry insiders, A&R, vocal coaches and guest celebrities.

There are plenty of opportunities to win prizes throughout the competition. There's over £50, 000 worth of prizes up for grabs and the winning act will be offered a recording and management contract to develop their music and release their single. Competing acts will also have the chance to perform live in some of the best music venues in the country.

The competition is divided into age categories; Under 18, 18-24 and 25 and over. All types of singers, vocal performers, groups and acoustic singer/songwriters are invited to enter Open Mic UK. It's all about finding an act that has the ability to become a professional recording artist.

So, if you think you've got what it takes, get on the mic for Open Mic UK 2010!

Auditions will start in August 2010. For dates, venues and more information see the website below.

Related Links
---
Tags
open mic uk, music competition, solo artists, singers, vocalists