Is Thom Yorke right to slam the music industry?
News: 22nd June 2010 by Louise Dodgson under Record Labels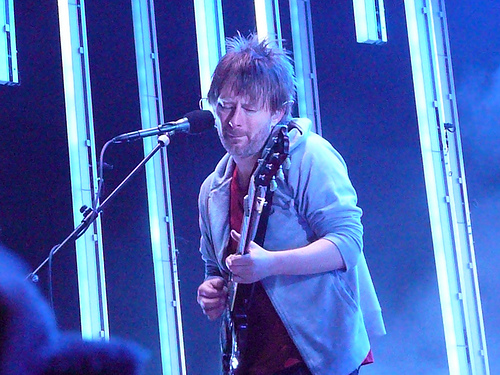 It's no secret that Thom Yorke is not a fan of the music business, having spoken out publicly about it on several occasions. His latest piece of advice to aspiring bands and musicians is to be published in a book aimed at GCSE students and he recommends that anyone starting a career in the music industry should be wary of signing a record deal with a major label.

This comment seems to have put a few people out, although I have to say that surely Thom Yorke would not be so silly as to openly criticise the industry in which he has made a career envied by many. Whilst the industry is changing massively and record companies are not the integral cogs in the wheel that they once were for bands and artists of Radiohead's stature, this sentiment doesn't quite apply to the emerging acts trying to breakthrough.
Related Links
http://www.guardian.co.uk/music/musicblog/2010/jun/17/thom-yorke-music-industry
---
Tags
radiohead, thom yorke, music industry, music business, emi, major labels, record companies, record labels