Will Mr. Thompson re-think?
News: 27th May 2010 by Stef Loukes under Media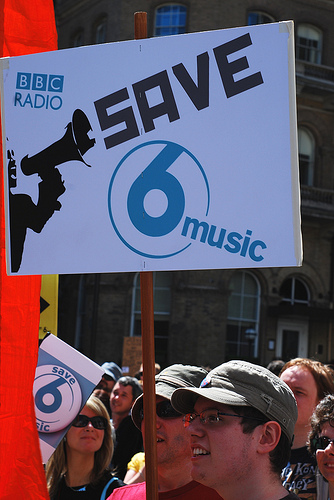 The 'Save 6 Music' protests have climaxed with a massive Twitter campaign, 170,000 Facebook fans and 2 key petitions, one with a very respectable 80,000 names! The other petition contained 500 signatures collected by an independent Soho record store. According to an article on the BBC website, Phil Barton, owner of said record store said 'Each one of those 500 people is a dedicated music fan and is very keen to see 6 Music saved. Record shops are very few on the ground, and 6 Music champions new music, which is very important for us.' A sentiment we can't echo enough here at The Unsigned Guide. The BBC's provisional conclusions will be published in the summer.
Related Links
http://news.bbc.co.uk/1/hi/entertainment/8704961.stm
---
Tags
Save 6 Music, BBC Radio, BBC 6 Music, Mark Thompson, Phil Barton, Petition