The Unsigned Guide Spotlight: October
Blog by Louise Dodgson under Artist Managers, Creative & Branding, Finance, Law & Music Business, Live, Media, Music Publishing, Music Training & Careers, Record Labels, Recording & Production, Selling & Distributing Your Music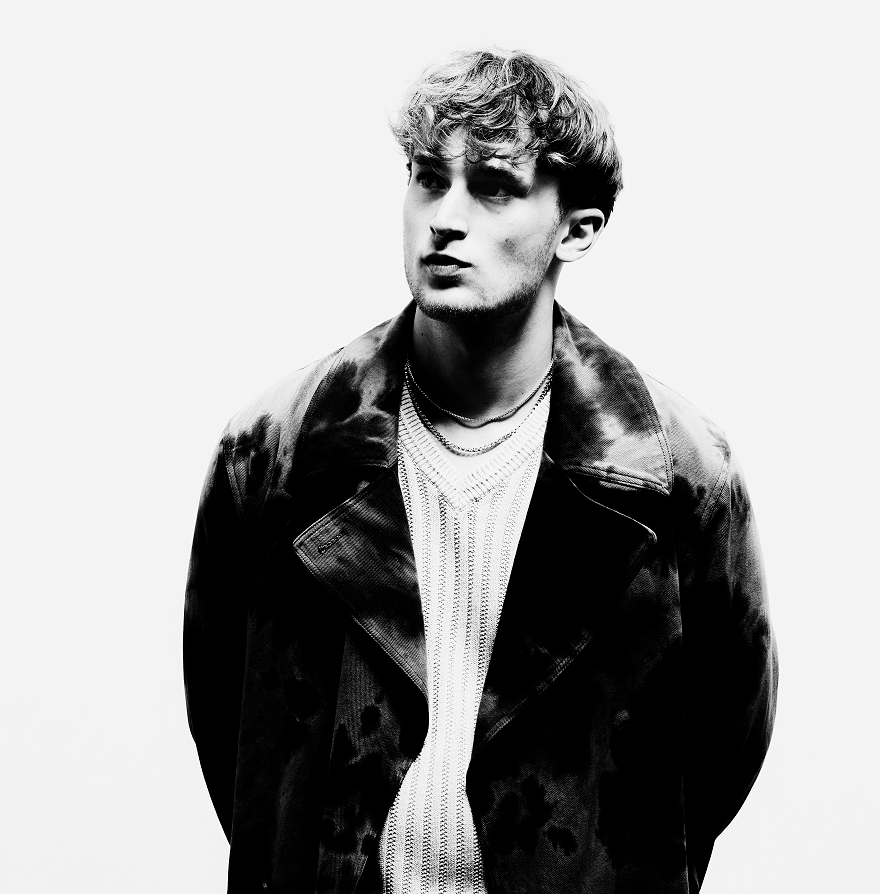 Maxwell Varey - 'Ain't It Funny'

With his debut EP 'Ivory' on the verge of being unveiled on 1st November, exciting times lie ahead for Wigan singer songwriter Maxwell Varey, who has already accomplished a lot in the past couple of years.

Bursting with vitality, his melodic guitar-pop is undeniably catchy, and has seen him rapidly grab the attention of fans, industry and media alike. Coincidentally, Maxwell often finds his best ideas can form quickly too, as he explains when discussing how his third single 'Ain't It Funny' came about;

"I wrote and produced the track around a year ago in my own studio that I built in a storage container in Wigan. I think I was in there with one of my mates and whilst chatting to him I'd got the flesh of the instrumental of the song built up on Logic. With my best tunes, I think they always come about in the most random and unexpected ways, and very quickly. It's as if the idea is plopped into my head from an alien and it just comes out haha! From there I think I revisited the song the day after and then I managed to get a decent demo done that wasn't too dissimilar to the version you hear today, pretty much all the layers are still in the tune! I wrote 'Ain't It Funny' to talk directly about the irony of typical working-class life in general - in terms of the struggle and misfortune but with an optimistic outlook. It's about embracing the comedic aspect of the irony and not to take it all so seriously."



So far, Maxwell has picked up airplay on BBC Radio and on Radio X's X-posure with John Kennedy, plus NME, Clash, Clout and Spotify's New Music First playlist have also jumped on board.

His magnetic live shows are also conjuring a stir, with his Manchester headline date selling out. You can indulge in a taster of a live session of 'Ain't It Funny' via the video above, but if you want the real deal, then be sure to catch Maxwell in the flesh alongside his band, as he performs a string of dates this October and November. Head to his socials for details.

Instagram Facebook Twitter YouTube Spotify TikTok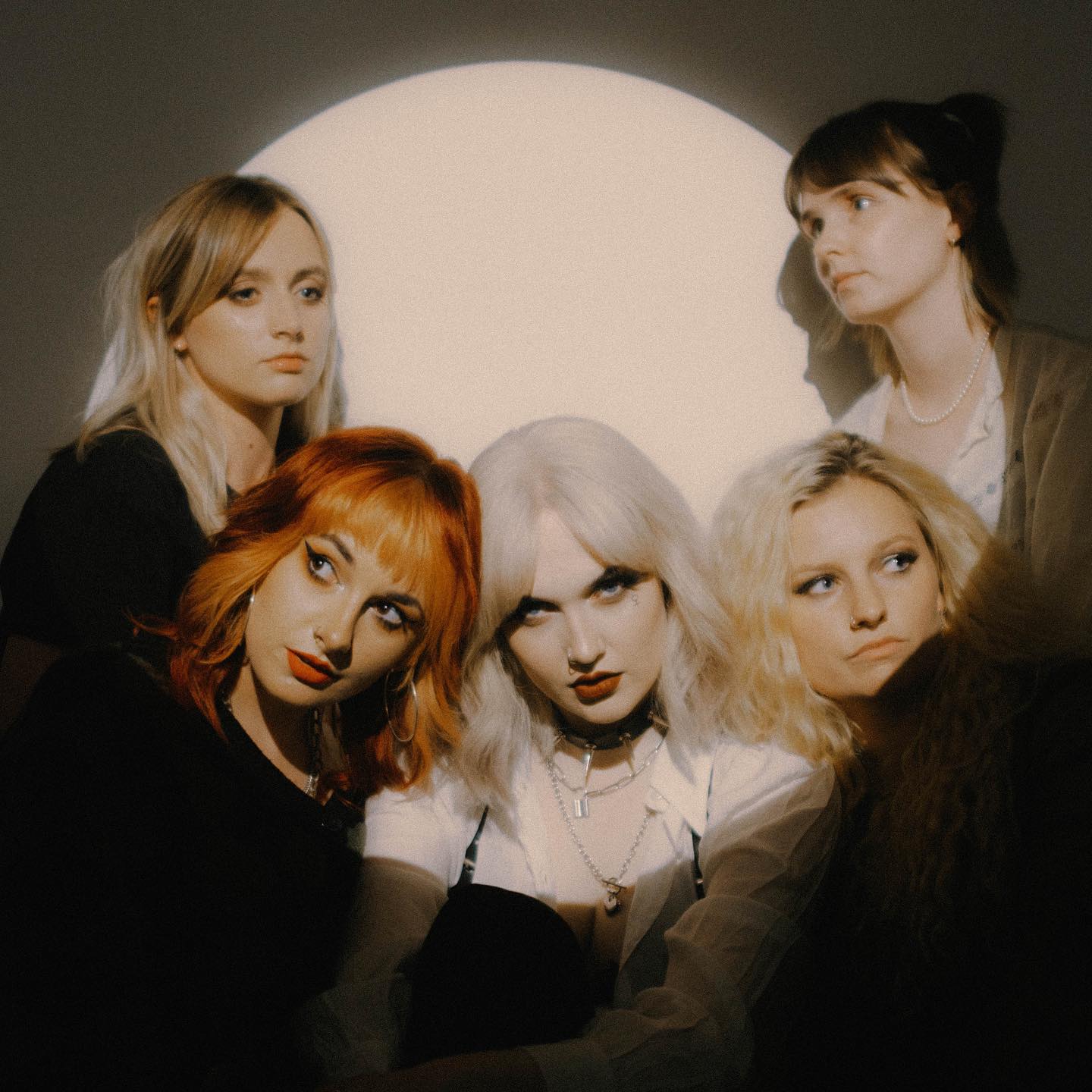 VENUS GRRRLS - 'Liar Liar'

Fiery alternative Leeds five-piece band VENUS GRRRLS describe their unapologetic sound as "loud, raw, and vocally honest, all soaked in a wall of distortion with a spacey shimmer of synth on top."

Following lead singer GK's recovery from leukameia, the band are continuing to make their mark, and their latest single 'Liar Liar' is definitely pricking up ears and turning heads. Laden with rowdy guitars, powerful driving beats, and angsty vocals, the song also carries a strong message, as the band explain;

"Liar Liar's influences come from a collection of experiences we've all had within various different relationships, platonic and romantic, serious and non-serious. It's not a direct account of one story, more a metaphorical portrayal of a general theme. I think lyrically it's an amalgamation of what we've learned, almost our own guidebook on spotting red flags. Which, of course, everyone has on some level. We're just touching on the red flags that can cause lasting damage, and are signs of a harmful issue. It is sadly a relevant topic, and the abuse of power is rife within multiple industries and day-to-day life."



Ranking up the support from editorial playlists during 2023, including achieving 2 Spotify editorial covers (Shockwave and Fresh Finds: UK & IE) and a further 5 Spotify editorial playlists (New Music Friday UK, Fresh Finds, All New Rock, Hot New Bands, Fresh Finds: Rock), and Breakthrough Rock and Fresh Rock on Amazon Music, VENUE GRRLS' tracks have also been a hit across the airwaves, generating praise from Alyx Holcombe and Nels Hylton on BBC Radio 1, Steve Lamacq on BBC 6 Music, and John Kennedy on Radio X.

Not quick to forget their roots, the band also acknowledge the love they've received prior to their hiatus for GK's recovery; "We are really grateful for the continued support from all of the grassroots and community led radios, who have supported us since day one. The team at BBC Tees introducing have supported and championed us since early days and they are the reason for our first ever Radio 1 play. Nels Hylton has been a star and he plays us regularly on his Radio 1 show which we are incredibly grateful for. He also booked us for his event 'Upgrade London', which was such a special show in itself as it was our first gig back since GK has recovered from cancer. It was lovely to be with our family and friends that night."

As for the immediate future for VENUE GRRRLS, we of course hope for more undoubtedly fantastic music from the UK queens of riot. But in October alone, they'll be playing sold-out shows at Beyond the Music on 12th October, and Twisterella Festival in Middlesbrough on 14th October.

Website Instagram Facebook Twitter YouTube Spotify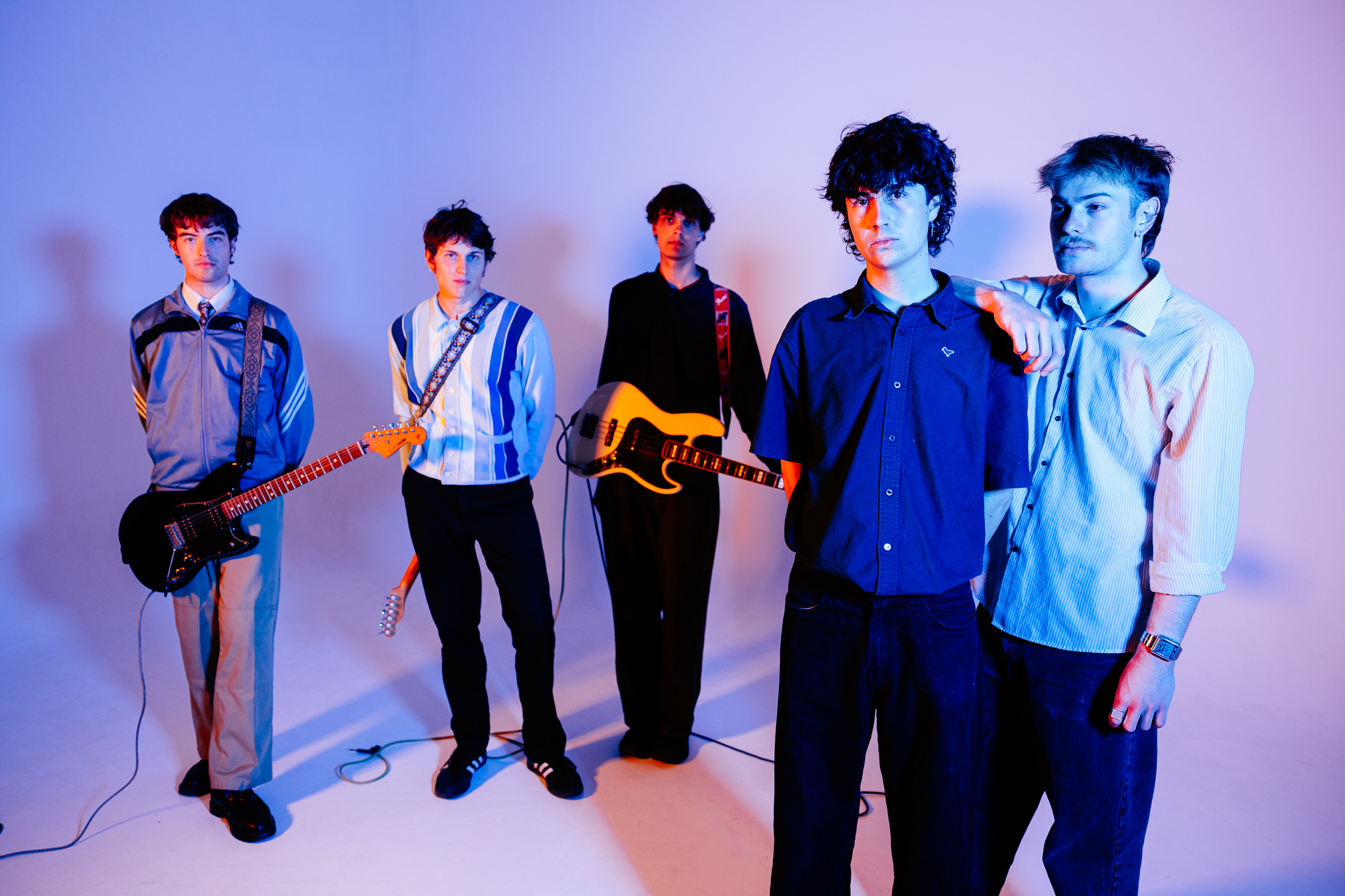 Juno - 'One More Time'

Jaunty alternative five-piece Juno are crafting head-turning energetic indie bangers, and it's no surprise that they've already garnered support from the likes of BBC Radio 1, BBC 6 Music's Steve Lamacq and Amy Lame, Radio X with John Kennedy, SiriusXM and Amazing Radio.

"We draw inspiration from the fuzzy, textured sounds of shoegaze, with some more lively rhythms and catchy melodies of modern alternative rock mixed in. We tend to try to write parts and lyrics that resonate with us. This means that when we get to playing live, we're able to perform with confidence, maintaining the energy and atmosphere that's important to us."

Latest single 'One More Time' is snappy and striking, and kicks into gear right away. Lead vocalist Max Mullen shares how it came about; "The track started with a demo Ben (guitar) created, which already had the structure and main guitar parts in place. So, the foundation of the song was pretty much set. As for the lyrics, I was living at Tom's (bass) during Covid and one morning while Tom was still snoozing (he's a bit of a sleepyhead), I wrote them downstairs with an acoustic guitar. Since it's not a super wordy lyric, it only took half an hour or so. When we finally got back into the practice room when Covid had calmed down, we jammed it out a bit, and it all came together. "

With some solid gigs under their belt, including performances at the O2 Academy in Liverpool and Academy 2 in Manchester, the band are gearing up for a big 2024, hopefully involving some summer festival slots.

Catch Juno playing a hometown show at Liverpool's Kazimier Stockroom on 19th October, and listen out for more new material due to be released between now and Christmas. They hope to unveil some more gigs over the coming months, and also have plans for return to the studio to work on an EP set for release early next year. Exciting times ahead!

Instagram Facebook Twitter YouTube Spotify





Erin K - 'Breathe'

American born, London dwelling indie singer songwriter Erin K has recently released her third album 'Sink To Swim', and is gradually building on an already solid following she's developed, with early support from NME, BBC Radio 1, BBC 6 Music and The Guardian already in the bag.

Her single 'Breathe', co-produced with Kristofer Harris (Belle & Sebastian, Ghostpoet), is a captivating and stirring song, which Erin earmarks as one of her personal favourites from the album. She tells us how it came to life; "'Breathe' came about via a meditative repetition of a guitar riff I'd been playing around with for some time. Unlike some other songs I've written, I feel this song's subject followed its melodic formation. The song is written to my childhood self, asking her to consider the decisions she will make to lead her to this present day. It's both a warning towards and a reflection of past decisions made."



Accompanied by a striking and memorable video, a Wes Anderson-style clip which was filmed at the stunning and historic Moseley Road Baths in Birmingham alongside members of the Birmingham Synchronised Swimming Club, it complements the quirky and slightly darker edge of 'Breathe' perfectly.

Battling with stage fright, Erin is adamant not to let this stand in her way, and continues to challenge herself; "...each performance and tour is an immense achievement for me! I'm especially grateful for the time I was given the opportunity to open for the Italian band Zen Circus and play to nightly audiences of 1,000+. If you told me this was where my music career was going in its infancy I never would have believed it!"

She'll be playing some tour dates in Italy during November, but further European and UK shows for the Spring are set to be unveiled in the near future. Erin also plans to head back to the studio at the start of next year to work on a new EP.

Website Facebook Instagram YouTube Spotify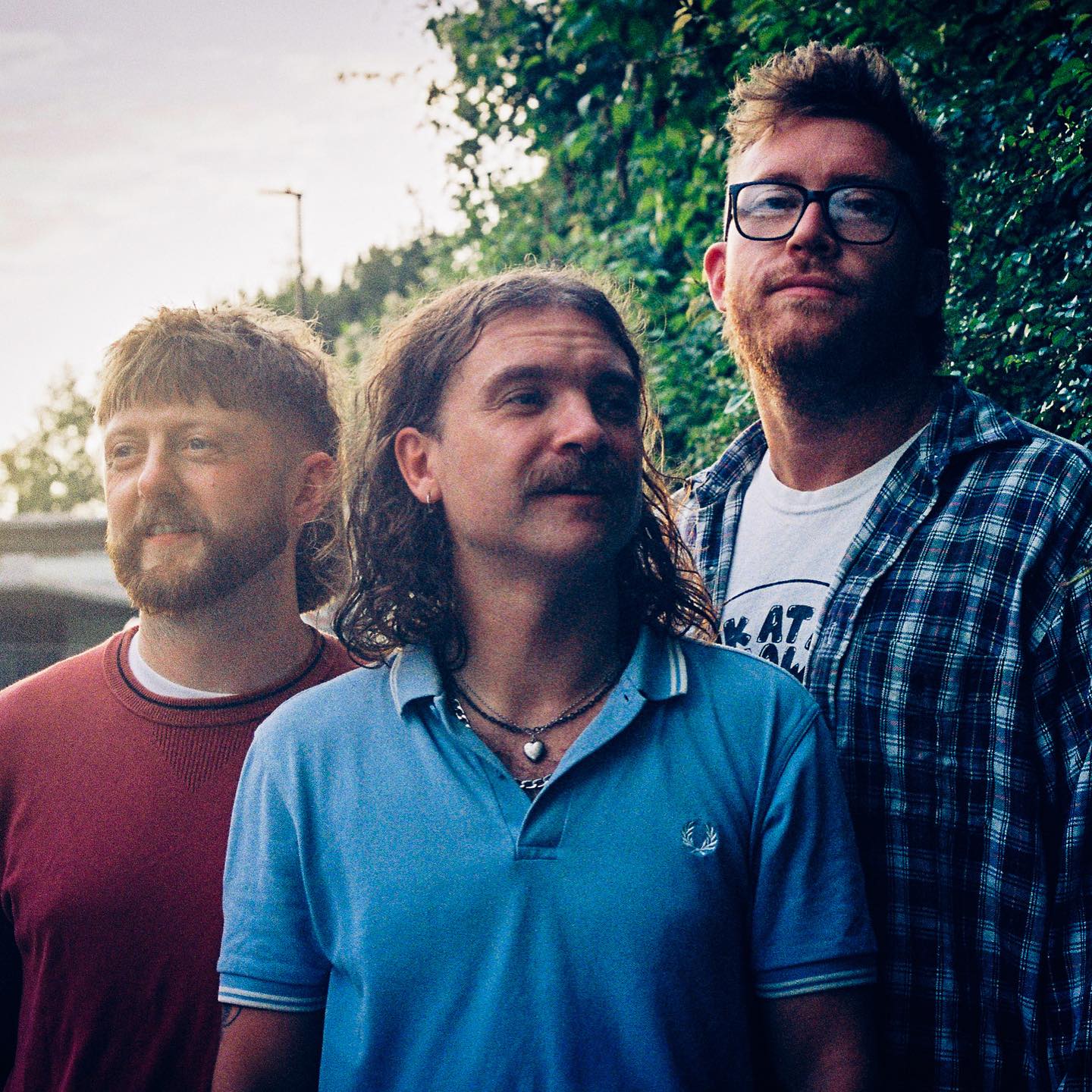 The Pleasure Dome - 'Good Luck'

Currently on the road, traversing Europe and promoting the recent release of their debut album 'EQUINOX' on Hound Gawd! Records, are Bristol grunge punk-rock trio The Pleasure Dome.

Their raucous, fiery single 'Good Luck' was also penned in Europe; tailor-made as a crowd-pleasing encore track, as frontman Bobby Spender explains;

"Well I fancied a bartender at a venue while we were on tour in Belgium and I wrote a poem about how I was too scared to talk to her and how she said "good luck" to me when I said goodbye. Then one night in Brussels we had our first encore but we didn't really have anything and after a moshy gig we played an old song and it kinda fell flat. So on a day off in the Netherlands I set out to write an energetic song to have as an encore and the poem became the lyrics. We learnt it backstage the next night in Groningen, played it once in soundcheck and then that night when the crowd at Vera asked for an encore, that's what we played."



With praise heaped on the band from the likes of CLASH, Louder Than War, DIY, The Line of Best Fit, BBC 6 Music, and BBC Radio 1's Jack Saunders, amongst others, it seems they're also making quite an impact overseas too, with sell-out shows in Paris and Rotterdam rapidly becoming the norm.

"The first moshpit was crazy, like seeing it happen for the first time, this hurricane unfolding from within the crowd, seeing people lose it to the music together. It's an honour to be able to play people music and to see them losing themselves in the moment with such passion is something we will never take for granted."

Over the coming months we can look forward to more singles taken from 'EQUINOX', and beyond that, The Pleasure Dome are more than happy to keep riding the wave of live shows…so keep an eye out for them at a venue near you!

Bandcamp Instagram Facebook Twitter YouTube Spotify


How do I get featured on the Spotlight blog?
Our Spotlight blog is compiled every month from fresh new music submitted to us by our members. We want to hear from you!

We select 5 of the best tracks from our members to champion on Spotlight. As well as being featured on our new music blog, your track will also be played on our monthly Reform Radio show, get a free release package from CD Baby, plus the 5 tracks are also forwarded onto a select bunch of music industry professionals...including folks from Big Life Management, Club Fandango, Decca Records, Memphis Industries, Rocksound, DIY Magazine, Transgressive Records and The Great Escape. Find out more about Spotlight here.

To be in the running you'll need to sign up as a member to The Unsigned Guide, then follow the instructions in your Welcome email to submit a track for Spotlight consideration to us.

Members of The Unsigned Guide get access to our huge directory of 8,000 UK music industry contacts, spanning 50 areas of the music business. Check out our quick video to find out more about the directory & other services we provide to help emerging bands and artists.




---
Tags
Emerging and unsigned bands and artists can submit their song for Spotlight tastemaker new music blog